Events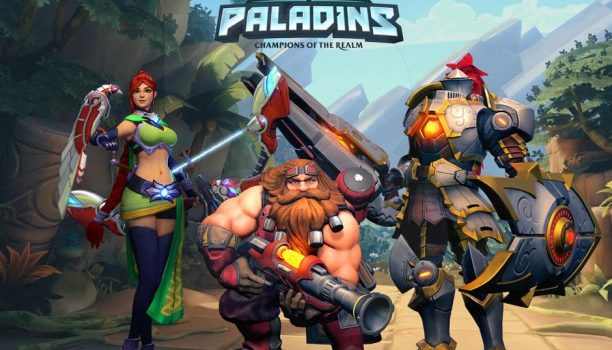 Published on December 9th, 2016 | by admin
PALADINS BETA REACHES 5 MILLION PLAYERS, HRX INVITATIONAL FORMAT REVEALED
December 9, 2016 – Melbourne, Australia. Hi-Rez Studios' team-based fantasy shooter Paladins has now reached over 5 million players worldwide. Paladins entered Open Beta earlier this fall and since then has consistently held a spot as one of the most played games on Steam.
"The early success of Paladins is a result of a passionate community that helped us through months of Closed Beta testing," said Todd Harris, Chief Operating Officer of Hi-Rez Studios. "It is great to see such a strong early response, and what we have now is only the beginning as the dev team is releasing a significant new update every two weeks".
Next on the horizon is the culmination of the Paladins competitive scene where 8 teams from around the world will meet in Atlanta Georgia to participate in the Paladins Invitational Tournament at Hi-Rez Expo. These teams will be competing for the right to call themselves the best Paladins players in the world and to take home the winning share of $150,000.
Australian team Abyss Esports recently qualified and will be competing.
The action kicks off Thursday, Jan. 5, at 12:00 noon EST when 8 teams from around the world will be placed into 2 groups for group play. A second day of group play will follow at 12 noon EST on Friday, Jan. 6.  The top 2 teams from each group will advance to the Semi-Finals on Saturday, Jan. 7, with the Grand Finals starting at 10 a.m. EST on Sunday, Jan. 8. For the full breakdown of the Paladins HRX Invitational schedule, visit esports.paladins.com. All matches can be watched online at www.twitch.tv/paladinsgame and www.twitch.tv/hireztv. For additional information on Paladins content at Hi-Rez Expo, visit www.hirezexpo.com.
The fast expanding Paladins community has allowed for a thriving competitive scene. Anyone looking to watch Paladins esports between now and the Paladins Invitational in January can tune into the Evie's Winter Classic community tournament which will continue to run through December 19th. Participation in this community tournament has been strong as new teams around the world look to make names for themselves and compete for their regional $60,000 prizepool.
New players looking to join the Paladins community can download the game for free from the official website or Steam. Players interested in Paladins on consoles can sign up now for the Xbox One and PlayStation 4 closed beta.