Games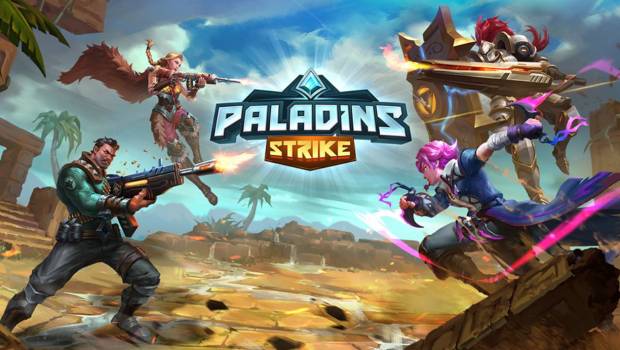 Published on May 3rd, 2018 | by Admin
Paladins Announces Full Game Launch Date, and Paladins Strike available now on Android and iOS
May 3, 2018 – Melbourne – After attracting over 25 million players during its Beta phase, Paladins: Champions of the Realm officially launches May 8th on PC, Xbox One and PS4, Hi-Rez Studios announced today.
As part of its two-week launch celebration beginning today, May 3, the studio is giving away up to $100 million in in-game currency. The Paladins Launch Celebration also features an esports tournament at the Esports Arena Las Vegas, and a variety of in-game and community activities.
Paladins was the most played new game on Steam in 2016, and today it is regularly among the top 20 most-played games on daily Steam charts, as well as one of the top free-to-play games on both Xbox One and PS4. The game has evolved into a top esport on both PC and console. The Paladins Premier League features 10 World Esports Association (WESA) organizations.
Anyone who has played Paladins: Champions of the Realm during Beta will receive 200 Crystals (MSRP $5) free if they log in from May 8-31. Players still have until May 8 to start playing and become eligible for the giveaway. All Champions will be unlocked from May 2-7, so there's no better time to start playing.
Hi-Rez kicked off the Paladins Launch Celebration today with the global release of Paladins Strike, the mobile shooter set in the Paladins universe. Paladins Strike is now available worldwide on iOS and Android. By playing Paladins Strike, players can unlock two free skins in Paladins: Champions of the Realm.
Paladins Strike is a top-down hero shooter based on the hit PC and console game Paladins, with over 2 million players pre-registered for Paladins Strike, making it one of the most anticipated releases this year.