Games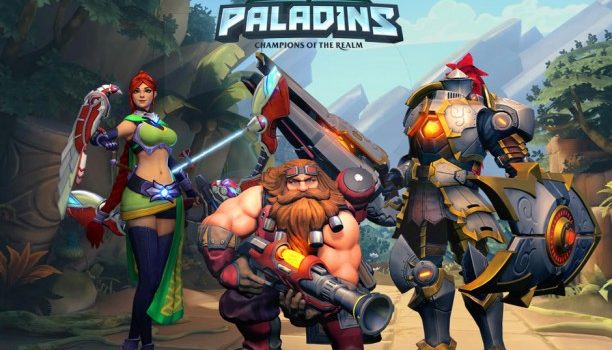 Published on June 8th, 2018 | by Admin
Paladins Announced for Nintendo Switch
June 8, 2018 – Melbourne – The hit hero shooter Paladins is coming to Nintendo Switch™, Hi-Rez Studios announced today.
Paladins will be released worldwide on the Nintendo Switch less than one week from today, on June 12. Pre-orders are available now. Paladins is already enjoyed by more than 25 million players on PC, Mac, Playstation 4, and Xbox One.
"We're thrilled to bring one of the world's most popular shooters to an incredible platform like Nintendo Switch," said Paladins Executive Producer Chris Larson. "Players will experience the same fantastic team-based shooter gameplay they know and love in Paladins, now in the palms of their hands."
The team-based multiplayer shooter challenges players to use both guns and magic as a legendary Champion of the Realm. Teams must work together to win, with Front Line Champions securing objectives, Supports keeping them alive, Flanks attacking the backline, and Damage Champions letting the bullets fly.
Paladins' true depth comes from its unique card-based loadout system. These cards allow players to tune each Champion's abilities to their own preference and style of play. All cards are unlocked immediately and for free, so players can start experimenting with new loadouts in their first minutes of play.
Upon initial release, players can gain access to Paladins on Nintendo Switch by purchasing the Paladins Founder's Pack on the Nintendo eShop for $29.99. The Founder's Pack includes all 36 Champions currently in Paladins, all future Champions, and a number of Founder Exclusive cosmetic items. Hi-Rez Studios intends to offer a free-to-play version of Paladins on Nintendo Switch later this summer.
The Nintendo Switch version of Paladins will feature crossplay multiplayer between Xbox One and Nintendo Switch players, improving the experience for both player bases. Paladins on Nintendo Switch will also run at 60 frames-per-second thanks to a custom in-house port of Unreal Engine 3, offering the full Paladins experience in both handheld and docked modes.
The Nintendo Switch launch of Paladins follows the official release of Paladins on PC, Mac, PlayStation 4, and Xbox One on May 8th, 2018. Paladins' recently announced Rise of Furia event will arrive on Nintendo Switch later this month.
To view the Paladins Nintendo Switch Launch trailer, click here.
For more information about Paladins, click here.