Films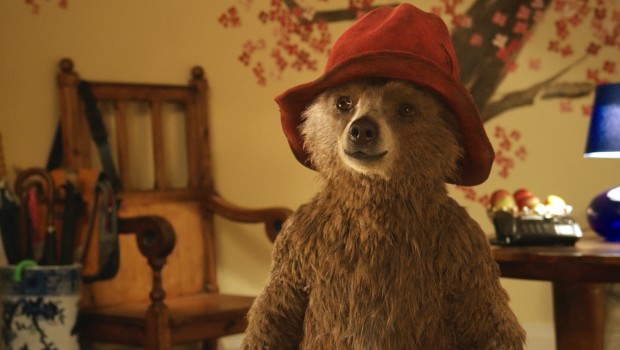 Published on December 2nd, 2014 | by Damien Straker
PADDINGTON OPENS AT NUMBER 1
STUDIOCANAL celebrates the company's biggest opening weekend at the UK box office with Paul King's PADDINGTON, fully financed by the studio in partnership with Heyday Films.
PADDINGTON opened across 520 sites boasting a screen average of £9,889.00 and a weekend total of £5,112,425. The politest bear from Peru is number 1 at the UK box office, beating Hunger Games: Mockingjay Part 1 – an incredible result for STUDIOCANAL's most ambitious production to date.
STUDIOCANAL Chairman Olivier Courson comments "It was a great challenge for STUDIOCANAL to compete in the family space with the best of USA studio productions. I'm so proud of the film, which, thanks to David Heyman and Paul King combines a very British humour with a universal, incredible adventure ripe with beautiful comedy and emotion. We are so happy with this phenomenal response from the UK audience, richly deserved."
PADDINGTON is based on the best-selling and internationally adored series of children's stories by Michael Bond from an original screenplay by Paul King following the comic misadventures of a young Peruvian bear who travels to London in search of a home. PADDINGTON is directed by the twice BAFTA nominated King (Bunny and the Bull) and produced by multiple award-winning David Heyman (Gravity, the Harry Potter series).
David Heyman adds "Paddington's famous label says 'Please look after this bear. Thank you' – and we are thrilled that the British public have taken this to heart and have responded with such warmth and joy to his arrival in the cinema. Many congratulations on this wonderful result to Paul King, our brilliant Writer-Director, and to our remarkable cast and crew. And thank you to our partners at STUDIOCANAL who have looked after Paddington with such superb care and skill."
Beyond UK audiences and critical acclaim (PADDINGTON will be the studio's best reviewed film of the year) the film also met with creator Michael Bond's approval:
"Earlier this week I was invited to STUDIOCANAL's screening theatre in London's Soho to view the final cut of the Paddington movie. Not knowing what to expect, it turned out to be quite simply a case of I came, I saw, I was conquered, for it was a delight from start to finish. It is what I would call a 'do you remember film' because instead of coming back down to earth immediately you leave the cinema, there are so many beautifully handled little gems scattered around you can't wait to relive them with others of like mind. It is also a film that is engaging on many levels for in going to Paddington's rescue the Brown family have cause to take stock of their own relationships, and in one way and another emerge all the better for doing so. I can't wait to see it again…"
PADDINGTON opens in STUDIOCANAL's territories this month; France – December 3, Germany – December 4, Australia – December 11 and New Zealand – December 18.  The Weinstein Company open in the USA January 16.
Source:  STUDIOCANAL Media Release