Films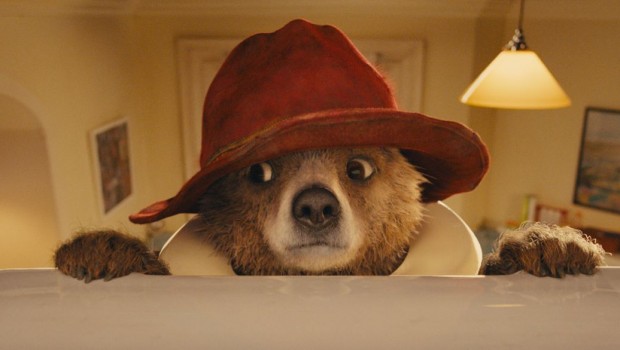 Published on December 11th, 2014 | by Damien Straker
Paddington – Film Review
Reviewed by Damien Straker on December 11th, 2014
StudioCanal presents a film by Paul King
Produced by David Heyman
Screenplay by Paul King and Hamish McColl, based on Paddington Bear by Michael Bond
Starring: Ben Whishaw, Imelda Staunton, Hugh Bonneville, Sally Hawkins, Julie Walters, Jim Broadbent, Peter Capaldi, Nicole Kidman, Madeleine Harris and Samuel Joslin
Music by Nick Urata
Cinematography: Erik Wilson
Edited by Mark Everson
Running Time: 95 minutes
Rating: G
Release Date: December 11th, 2014
Paddington Bear is a children's literary character, dressed in a blue duffle coat and red hat, with a strict appetite for marmalade. British author Michael Bond conceived the character in 1958. The idea of a bear from Peru struck him after buying a teddy bear for his wife from a London shop near Paddington station. Bond has written over twenty books about Paddington and sold more than thirty-five million copies. That's a lot of marmalade. Paddington is a universally accepted story because the books have been translated into more than forty languages. This is the first Paddington film and one which has been in production since 2007. It is also French company StudioCanal's most expensive film to date, costing $50 million dollars. Paddington combines CGI with live action. Paddington himself is animated by British visual effects studio Framestore, who designed Dobby the House Elf for the Harry Potter films, and they have seamlessly blended animation with real actors.
The film has a simple storybook premise. Following an earthquake in Peru, Paddington (voiced by Ben Whishaw, replacing Colin Firth) leaves behind his Aunt Lucy (Imelda Staunton) who is staying in a retirement home for bears, and travels to London to search for an explorer he once knew. Alone at a station, Paddington has a tag on him asking to give him a home. A family passes him by because the father Mr. Brown (Hugh Bonneville), a risk analyst, doesn't want anything to do with him. He's ultra conservative and determined to avoid taking chances in his life. But the mother Mrs. Brown (Sally Hawkins), who illustrates adventure stories, decides they're going to house him for one night. Their two children Jonathan (Samuel Joslin) and Judy (Madeleine Harris) become increasingly attached to the bear. Together with their housekeeper Mrs. Bird (Julie Walters) the Brown family helps Paddington find clues to the explorer. Meanwhile, Millicent (Nicole Kidman) who collects and stuff animals uses some high tech gadgets and the help of the nosey neighbour Mr. Curry (Peter Capaldi) to spy on Paddington. She hatches a plan to kidnap the bear.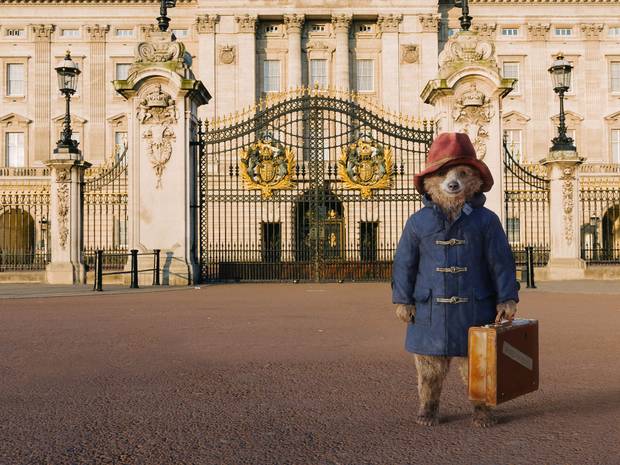 Director Paul King, who made Bunny and the Bull and episodes of the TV show The Mighty Boosh, brings an ease to the proceedings. The tone and look of the film is comical and light, and the cast, particularly the parents, are charming and having fun. The jokes in the script by King also land at a surprisingly high percentage rate. The comedy is a result of clever, silly quips and physical comedy. Some of the gag scenes are taken from the books like when Paddington overflows the bathtub and has to ward off a loose shower head. There's a lot of slapstick, true to the chaos the childlike Paddington can create, but the laughs are mostly drawn from the dialogue. Sharp action pacing ensures the film moves briskly over its brief running time.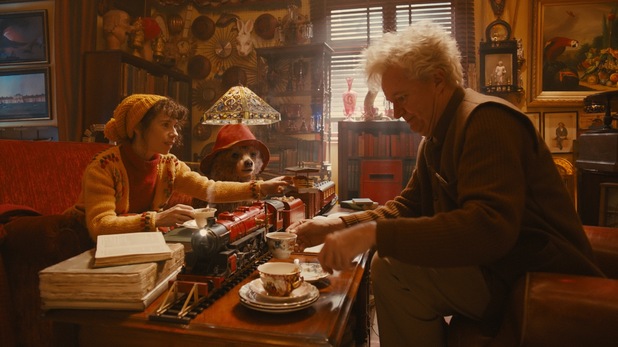 The only major drawback is the jokes are wrapped inside a basic narrative, driven conventionally by MacGuffin devices and action set pieces. More surprises or detours wouldn't have gone astray with the family's character development, as they realise all too predictably it might not have been the bear that needed them the most. But there is a flashback to Mr. Brown's past which is hilarious and unexpected. Paddington is highly typical of a lot of family films today, embedding themes like family building and social inclusiveness. Bond has given the film his approval and if it spikes the interest of small children to read more of his books then maybe there's lasting value in the film.
Summary: If it spikes the interest of small children to read more of Michael Bond's books then maybe there's lasting value in the film.