Films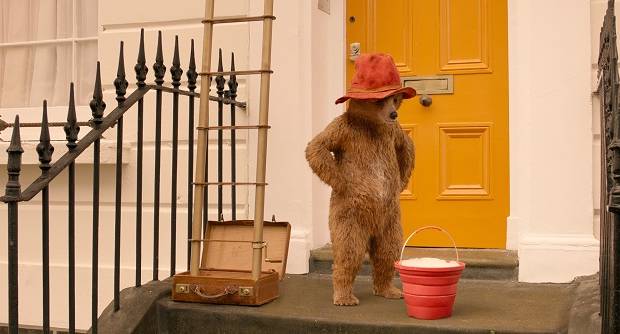 Published on December 30th, 2017 | by Debbie Zhou
Paddington 2 – Film Review
Reviewed by Debbie Zhou on the 30th of December 2017
Studiocanal presents a film by Paul King
Produced by David Heyman
Written by Paul King and Simon Farnaby, based on Paddington Bear by Michael Bond
Starring Ben Whishaw, Hugh Bonneville, Sally Hawkins, Brendan Gleeson, Julie Walters, Jim Broadbent, Peter Capaldi and Hugh Grant
Music by Dario Marianelli
Cinematography Erik Wilson
Edited by Mark Everson and Jonathan Amos
Running Time: 103 minutes
Rating: G
Release Date: the 21st of December 2017
Paul King's live-action/CGI animated Paddington 2 takes the quirks and quips of Britain's most beloved, signature bear, and playfully enchants us with its humour and its big heart.
In the sequel to 2014 film, Paddington 2 lifts right off from the pages of Paddington's residence with his adopted human family, the Browns (headed by the delightful Hugh Bonneville and Sally Hawkins). A gorgeously-crafted opening sequence sees Paddington roll out of his house after scrubbing his ears with the family's toothbrushes. He jumps onto a bike, then a bus, and helps out his neighbours with their daily lives.
Whether that involves studying for a test or reminding them to bring their house-keys, Paddington has clearly won over his small community in London. King's dexterity for direction sees a clever re-introduction of his characters, immediately setting up Paddington's newfound acceptance in his new home, and a sliver of insight into each of his family member's lives. Henry Brown is unsuccessfully waiting to be promoted at his new job, and Jonathan Brown is pursuing his teenage goth phase where he is definitely not into steam trains.
Like the first film, the question is whether Paddington can really win over his city. However, in this instance the problem comes with higher stakes. A pursuit of a pop-up book present for Paddington's Aunt Lucy leads him to become falsely accused of stealing it (the real criminal is chameleon-actor Phoenix Buchanan, played by Hugh Grant). Paddington is soon carted off to prison where it is up to him and the Brown family to capture the real culprit and clear Paddington's name.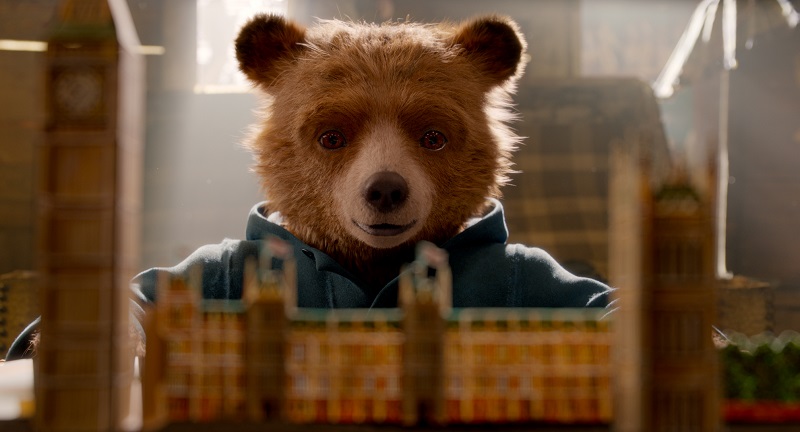 The utter delight of King's Paddington films is the pure charm that exudes from Paddington's personality, and how he is more persuasively human than the human beings themselves. The conviction is attributable to the stellar voice-acting of Ben Whishaw, and King and Simon Farnaby's script, which showcases how wonderfully Paddington brings joy to everybody's lives, no matter where and when. If it isn't his neighbours, then it is surely within his new makeshift home with his prison inmates. Paddington's sunny optimism, and his clumsy yet endearing antics, supersedes their expectations. He soon turns the prison into a more enjoyable place for his new friends. Perhaps it is too optimistic, but the film never borders on the saccharine—Paddington's faith in people just makes you smile wider.
With beautiful production design that feels delicately hand-crafted, King's incorporation of costuming and set design likens itself to the technicality of Wes Anderson's blueprint composition. The look of the film makes it further delectable to absorb, and the surprise of Brendan Gleeson as the prison cook is simply a cherry (or a slab of marmalade) on top of this well-assembled ensemble.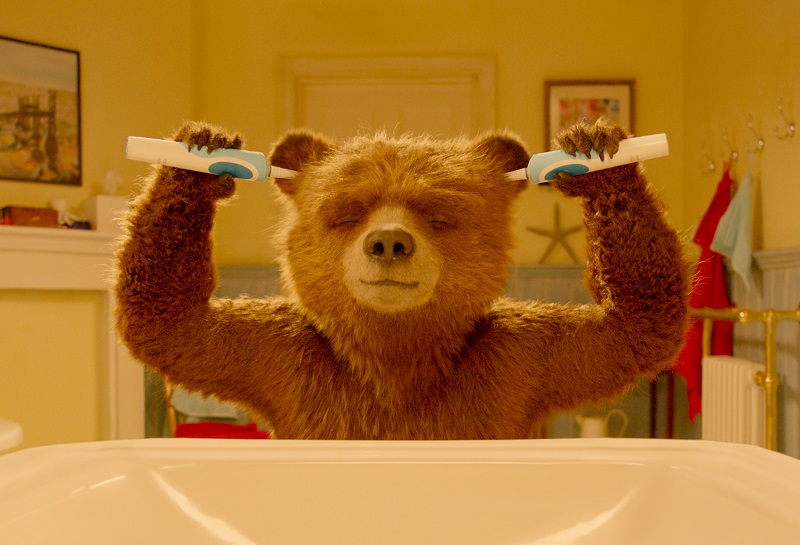 To save the best performance for last, Hugh Grant's appearance as the play-actor villain Buchanan—a grinny, Machiavellian portrayal—serves as the perfect counterpart to Paddington's confident idealism. Grant's identity as the antagonist is never hidden from the audience; instead, his shape-shifting costuming as an actor confuses those in living in Paddington's London. This makes it all the more amusing to watch how Grant plays with self-reflexivity as a faded, narcissistic actor, who now survives on dog-food commercials. King's playfulness is tasteful, but never indulgent, and only injects more fun into this flick that plays for both kid and adult laughs.
So, you better bear-lieve it, because Paddington 2 is simply one of the most joyous cinematic experiences of the year. It is a sequel that betters its already-excellent predecessor, which is rare. But then again, so is finding the amount of heart and soul that makes the journey of this British bear such a pleasure to watch.
Summary: So, you better bear-lieve it, because Paddington 2 is simply one of the most joyous cinematic experiences of the year.