Interviews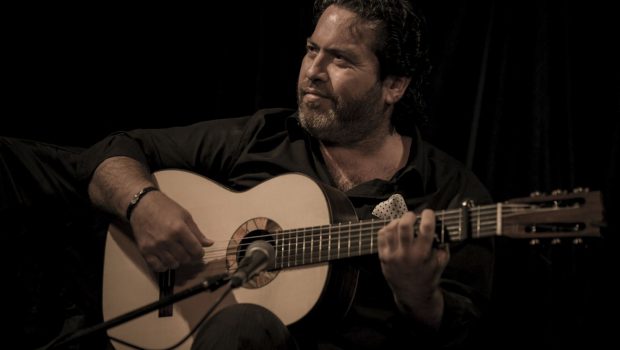 Published on September 9th, 2022 | by Andrew Bistak
Paco Lara Interview @DarebinArtVenue
We catch-up with Paco Lara, acclaimed Flamenco Guitarist who will be playing in Melbourne (17-Sep-2022) for One Show Only!
What drew you to the guitar?
At my grandparents' house there was a guitar belonging to my uncle. He didn't play it and every time I went there I wanted to play it, I fell in love with that instrument. One day my uncle gave it to me and that's where it all started. That gift changed my life and made me happy. I was 8 years old.
Where do you get your inspirations from?
I am inspired by life, my memories, my friends, the people I love… even my demons, my suffering… when my mother died I was 13 years old and I spent several days without speaking to anyone, only with my guitar…
First song that you played?
A waltz in G major that Maestro José Luis Balao taught me.
What do you find most compelling about the guitar?
The guitar is like a human being! and she is female (in Spanish "LA guitarra") If you dedicate time and affection to her, she will return it to you. If you mistreat her, she will abandon you and it will cost you a lot to get her back.
Tell us about your show in Australia?
My program is halfway between traditional flamenco guitar and avant-garde music. I play some of my own compositions respecting the flamenco tradition and also some melodies known by the audience interpreted from the aesthetic and rhythmic prism of a flamenco artist. I also incorporate the flamenco dance (Deya Miranda Giner) and I am accompanied by two great musicians Carlito Akam and Byron Mark.
What do love about playing in front of a live crowd?
Energy, risk and improvisation. The public absorbs my energy and gives it back to me multiplied… that transmission of feelings is what makes me continue in this hard job after 35 years of profession. Also that adrenaline, the risk… I never play the same… each concert is unique and different.
Lastly, what is your favourite Flamenco musical piece and why?
"Fuente y Caudal"(Paco de Lucía). I was 12 years old when I heard it… I had to buy 3 copies of the album because I scratched them from moving the needle back and forth on the vinyl so much to learn each note by ear.
For more information on his Melbourne show, please visit https://arts.darebin.vic.gov.au/whats-on/event-calendar/2022/09/paco-lara-and-the-andalusian-guitar-show