Blu-ray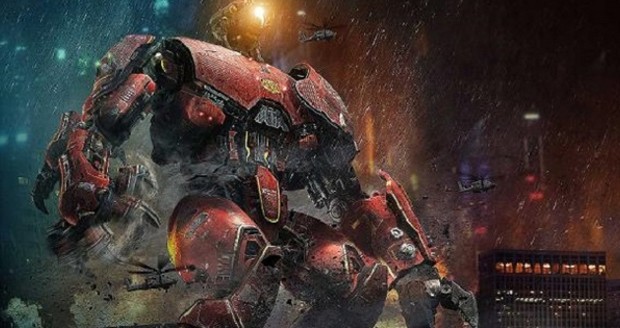 Published on October 23rd, 2013 | by admin
Pacific Rim comes to DVD and Blu-ray
PACIFIC RIM 
GO BIG OR GO EXTINCT WHEN WARNER BROS. PICTURES' AND LEGENDARY PICTURES' PACIFIC RIM
ARRIVES ONTO BLU-RAY 3DÔ, BLU-RAYÔ, DVD and DIGITAL DOWNLOAD ON NOVEMBER 20th FROM WARNER BROS. HOME ENTERTAINMENT
Monsters and robots go head to head when the action-packed spectacle "Pacific Rim" from Warner Bros. Pictures and Legendary Pictures arrives onto Blu-ray 3D, Blu-ray, DVD and Digital Download on November 20th from Warner Bros. Home Entertainment. Directed by Oscar® nominee (Best Writing, Original Screenplay, Pan's Labyrinth, 2006) Guillermo del Toro, P acific Rim follows a team of unlikely fighters who unite for a final attempt to save humanity from terrifying monsters that emerged from the sea.
From Warner Bros. Pictures and Legendary Pictures, Pacific Rim is directed by Guillermo del Toro from a screenplay by Travis Beacham and del Toro.  The film stars Charlie Hunnam (TV's Sons of Anarchy), Idris Elba (Thor), Rinko Kikuchi (Babel) and Charlie Day (Horrible Bosses), along with Rob Kazinsky, Max Martini, Clifton Collins Jr., Burn Gorman and Rob Perlman.
SYNOPSIS
In Pacific Rim, legions of monstrous creatures, known as Kaiju, have started rising from the sea, beginning a war that takes millions of lives and consumes humanity's resources for years on end. To combat the giant Kaiju, a special type of weapon was devised: massive robots, called Jaegers, which are controlled simultaneously by two pilots whose minds are locked in a neural bridge. But even the Jaegers are proving nearly defenseless in the face of the relentless Kaiju. On the verge of defeat, the forces defending mankind have no choice but to turn to two unlikely heroes – a washed up former pilot (Charlie Hunnam) and an untested trainee (Rinko Kikuchi) – who are teamed to drive a legendary but seemingly obsolete Jaeger from the past. Together, they stand as mankind's last hope against the mounting apocalypse.
SKU
RRP
Notes
ALL

N/A
Includes   UltraViolet which allows consumers to   download and instantly stream the standard definition theatrical version of   the film to a wide range of devices including computers and compatible   tablets, smartphones, game consoles, Internet-connected TVs and Blu-ray   players.*

Running   Time: 131 minutes (Blu-ray) / 126 Mins (DVD)

Rating: M Science Fiction Violence

DVD
$39.95
Special Features include: Audio   Commentary by Guillermo del Toro, Deleted Scenes & Gag Reel.

Blu-ray

$44.95
Also includes a standard definition version of the movie on DVD.

Special features include: Audio   Commentary by Guillermo del Toro, The Directors Notebook, Drift Space, The   Digital Artistry of Pacific Rim, The Shatterdome, Deleted Scenes, Gag Reel.

Blu-ray 3D
$   49.95

The   Blu-ray 3D features the theatrical version of the film in 3D   Hi-definition, Hi-definition (Blu-ray copy) and standard definition (DVD   copy).

Special features include: Audio   Commentary by Guillermo del Toro, The Directors Notebook, Drift Space, The   Digital Artistry of Pacific Rim, The Shatterdome, Deleted Scenes, Blooper   Reel.

Digital   Download
$24.99 EST

$5.99 VOD