News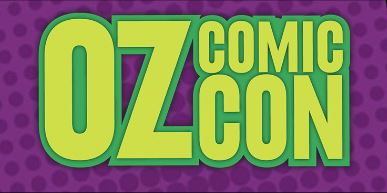 Published on June 17th, 2016 | by admin
Oz Comic-Con WOWS Thousands of Melbourne Pop-Culture Fans at their Biggest Australian Show Ever!
Oz Comic-Con blasted into Melbourne over the Queen's Birthday long weekend to fulfil the dreams of geeks, nerds and super-fans all over town! Tens of thousands of diehard fans poured into the MCEC, a 25% rise on last year's attendance- making it the biggest Oz Comic-Con in Australian History!
The thousands of excited attendees were treated to big name stars, fan panels, workshops, the Australian Championship of Cosplay- Melbourne round and more fan memorabilia and collectables than they could wrap their heads around.
Oz Comic-Con is encouraging it's Melbourne attendees to share their favourite fan moments of the day using the hashtag #OzComicConMelbourne before the end of June, with 20 favourites winning an Oz Comic-Con T-Shirt of their very own!*
But what to share? Well there was the amazing headlining stars – which included John Barrowman (Torchwood, Doctor Who, Arrow), Lucy Lawless (Xena: Warrior Princess) and Robert Patrick (Terminator 2: Judgement Day), alongside a guest list of fandom favourites such as Rose McIver and David Anders (iZombie, The Vampire Diaries), Eliza Taylor (The 100, Neighbours) Timothy Omundson (Psych, Supernatural), Ingrid Oliver and Samuel Anderson (Doctor Who), Paul McGillion and Rachel Luttrell (Stargate: Atlantis) and David Giuntoli (Grimm).
Or maybe you took part in the Speedcubing, or battled Superman to the death on the Batman vs Superman green screen? Did you kick back at the Anime Station, take part in the Special FX workshop or the The 3D Printing Workshop or hang out with the Red Billabong cast? Or did you just shop til you dropped?
All the moments shared up until midnight on the 30th June 2016 will be eligible to win!
Don't worry Sydney and Brisbane- it's your turn next! Oz Comic-Con will be in Sydney 10-11th September and then onto Brisbane 17-18th September. Tickets are on sale now at www.ozcomiccon.com
*Prizes will be dispatched in September 2016