Events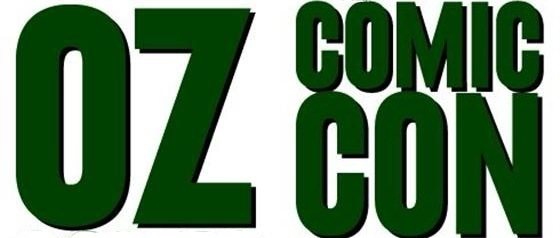 Published on June 17th, 2014 | by admin
Oz Comic-Con Speciality Tickets and Dinners
Oz Comic-Con is giving fans the opportunity to have a once-in-a-lifetime encounter with the stars of their favourite TV shows and movies. Speciality tickets allow them to get up close and personal with the guests appearing at Oz Comic-Con Melbourne, and are the perfect addition to a super-fan's dream weekend.
The convention offers tickets that grant priority access and give attendees the chance tp mingle with guests at exclusive events. The Priority Pass will give fans fast-tracked entry into the event, express lines when purchasing photograph and autograph tokens and priority queuing for photograph and autograph opportunities. The Platinum Pass is the creme de la creme of Oz Comic-Con tickets, giving ticket holders all of the benefits of a Priority Pass, plus more! In addition to express queues, Platinum Pass holders also get four autographs and two individual photographs included in their ticket, plus entry to an exclusive meet and greet with the guests on the Friday night (July 4). It's the ultimate ticket for dedicated pop culture lovers!
Melbourne is also playing host to a series of dinners that pop culture devotees won't want to miss. With just ten seats available at each table, the dinners include a three course, two hour meal with some of Oz Comic-Con's most popular guests.
The dinners on offer, which will be held on the Saturday night of the expo (July 5), include:
Game of Thrones Dinner with Kristian Nairn and Daniel Portman 
Alien Dinner with Tom Skerritt and Veronica Cartwright
Ashmore Dinner with Shawn Ashmore and Aaron Ashmore 
X-Men Dinner with Daniel Cudmore
Freddy Krueger Dinner with Robert Englund (SOLD OUT)
Once Upon A Time Dinner with Jennifer Morrison (SOLD OUT)
Veronica Mars Dinner with Jason Dohring and Sam Huntington (SOLD OUT)
Also available for fans will be the Richard Dean Anderson Experience Tickets. Available in two levels, the Richard Dean Anderson Experience and Ultimate Richard Dean Anderson Experience include an autograph and photo with the man who played MacGyver, reserved seating in the special Richard Dean Anderson panel, priority entry into Oz Comic-Con, and an exclusive souvenir event DVD. The Ultimate Richard Dean Anderson Experience also includes an exclusive meet and greet with the iconic star at a special event on the Saturday night (July 5).
Speciality tickets give pop culture addicts amazing stories to tell for years to come but, as they are all strictly limited, anyone wanting a ticket should grab them now before it's too late! Tickets can be purchased from Showclix (http://www.showclix.com/events/18185). For more information on the event visit www.ozcomiccon.com.