Events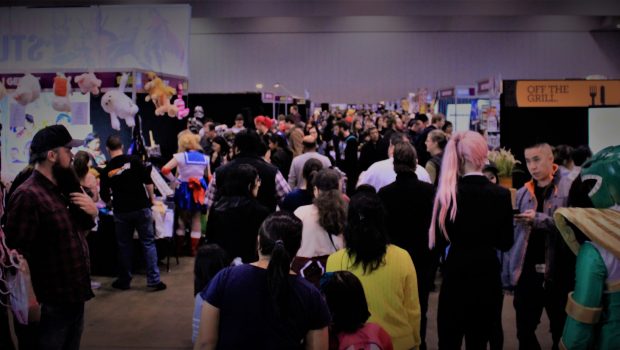 Published on July 4th, 2017 | by Braden Ross
Oz Comic Con returns to Melbourne for the 5th year running
As a self-proclaimed nerd, this is one of my favourite events of the year.
Oz Comic-Con has a reputation of being somewhat of a 'nerd convention', but there is no stereotype within this label. This is something for an extremely diverse audience.
There were all kinds of people from many different corners of life ranging from ages of under 5 all the way up to 60+.
Whether you've been a die-hard fan of Star Wars since the release of A New Hope, or a child who only recently found a love for Marvel through The Avengers franchise – You're sure to find your fandom out in force.
No matter the direction I faced, characters from a vast array of movies, TV shows and video games were brought to life.
Cosplay was everywhere, and I must say, I LOVED IT!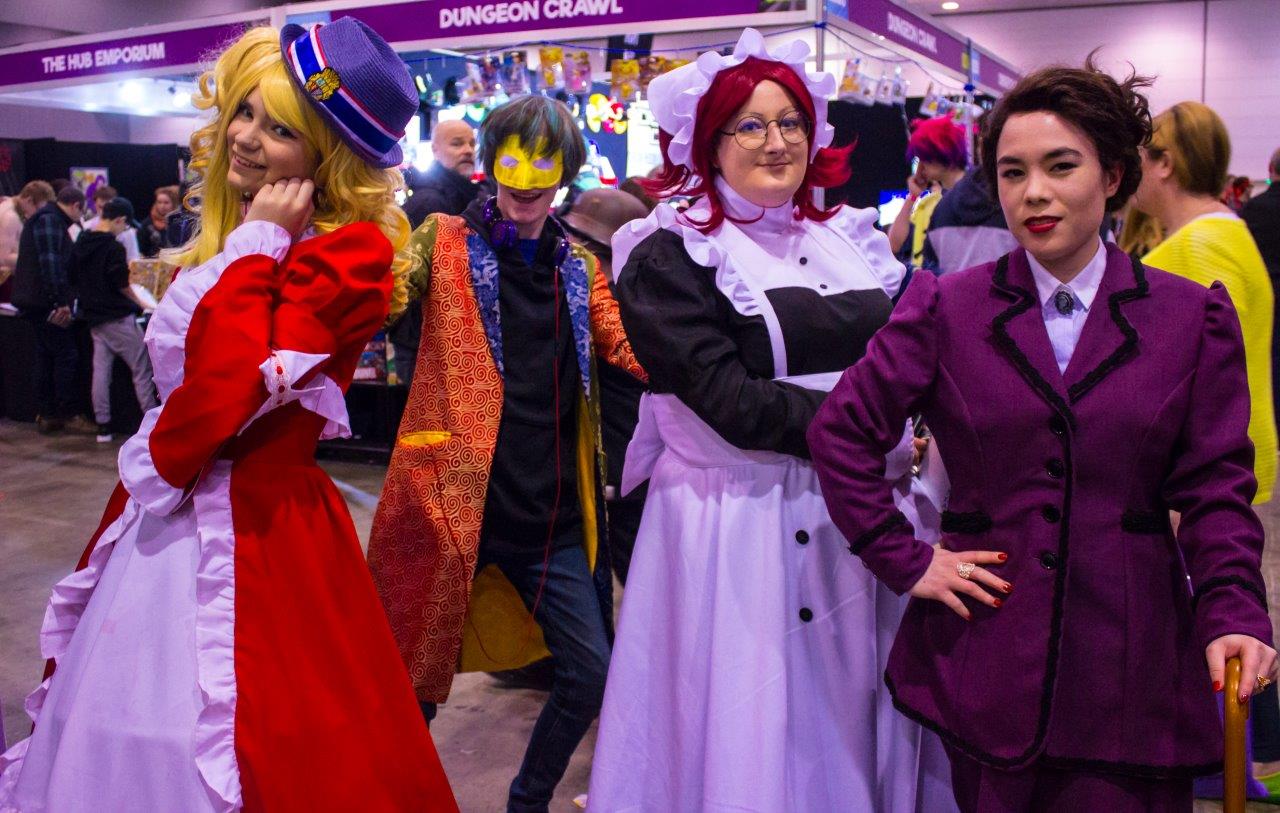 There was so much happening from cosplay to celebrity signings, video games, comic books, a silent disco to people getting impulse tattoos. One of the most exciting things for me was the celebrity Q&A panels.
I was lucky enough to attend a panel with stars Zach McGowan and Rhiannon Fish from hit television series 'The 100′.
Rhiannon told us about one of the hardest scenes she had to act in The 100 – being a bath tub scene involving nudity – but she said the rest of the cast and crew made it less daunting by doing whatever they could to help her feel comfortable.
Zach followed this up by enthusiastically saying "I love doing the naked scenes!" which had the audience in hysterics.
I asked Zach about his scheduling between filming The 100, Black Sails, Shameless etc.
He told me "the scheduling was intense, it's not easy to be in 2 continents at the same time." He talked about making a lot of sacrifices to be able to make it work so he could provide for his family, and his family would say that he was hardly ever home at the time. Although on the contrary they would say that it has provided them with a damn nice home.
The last question was my favourite though.
An audience member asked "Have you ever taken anything home from the set without asking?"
Zach replied "I got the flame, yo'!"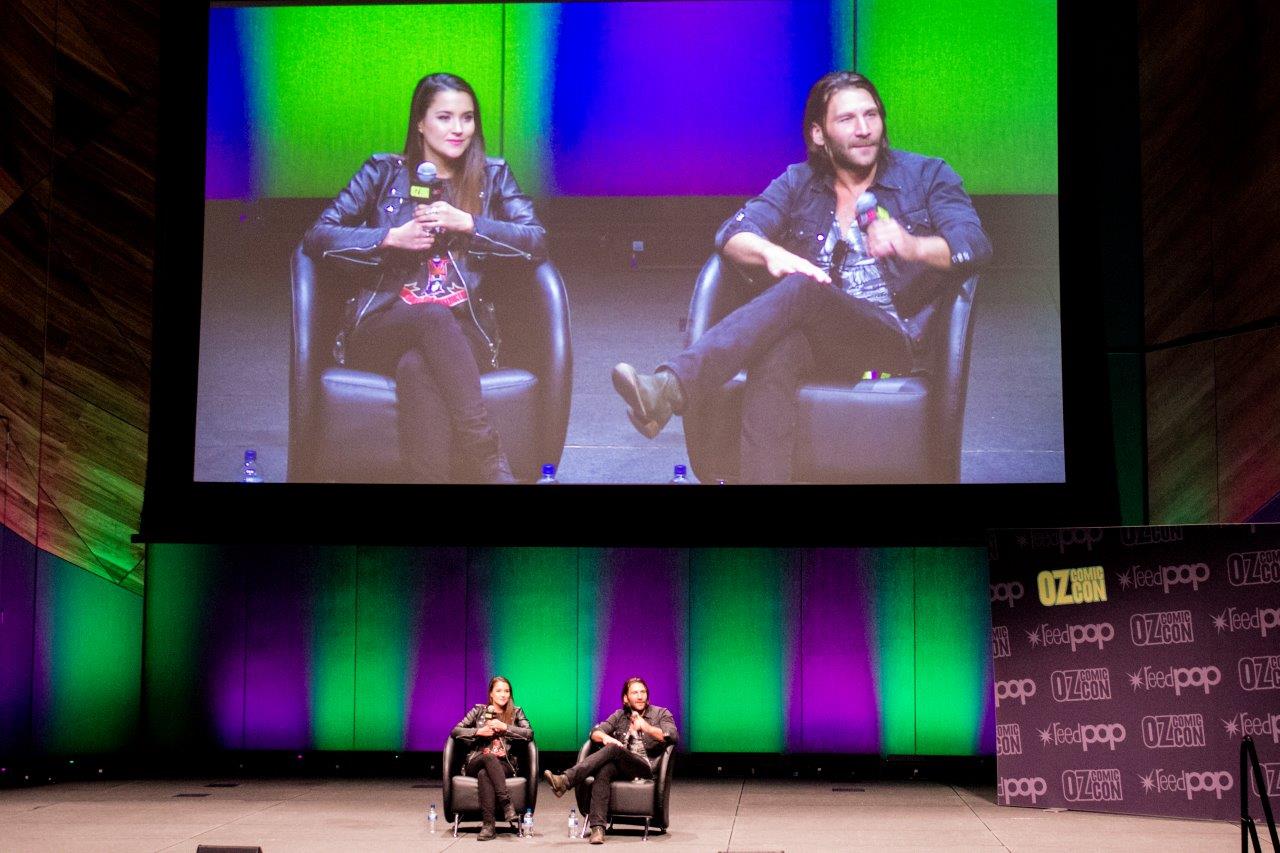 I spent hours walking through the stalls of Oz Comic-Con, and if I had a fraction less self-control I could have emptied my bank account within minutes. You could buy comics, manga, DVDs, signed posters and artwork, clothing, collectible figurines, and the list goes on and on.
It's a good idea to start saving for next year so you can have a shopping spree.
Like a fine wine – It gets better with age.
I've seen first-hand that Oz Comic-Con gets tremendously better each year, so I can't wait for next year!
COSPLAY EVERYWHERE!