Events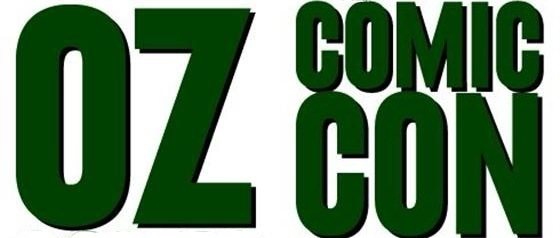 Published on June 19th, 2014 | by admin
Oz Comic-Con Melbourne lets local comic talent shine
Oz Comic-Con Melbourne is proud to feature the largest range of Australian comic book guests of any convention in Australia. Comic illustration, writing, design and publishing is a rapidly growing industry within Australia and Oz Comic-Con is the perfect place to showcase some of the amazing talent currently making waves in those areas.
Comics and graphic novels are a key and expanding part of the arts sector and Australian artists and writers are continuing to rise to prominence on a global scale. Many of those scheduled to appear at Oz Comic-Con Melbourne have worked on major international titles, including Nicola Scott and Tom Taylor (artist and writer team on DC's Earth 2), Tristan Jones (IDW's Teenage Mutant Ninja Turtles, Ghostbusters), David Yardin (Marvel's X-Factor and Astonishing X-Men, DC's Injustice: Gods Among Us), Dean Rankine (Bongo Comics Group's Simpsons Comics) and Wayne Nichols (Dark Horse's Star Wars: The Force Unleashed).
Also attending the event will be a range of talented individuals working for independent publishers, including Dillon Naylor (Da 'N' Dill), Paul Bedford (The List), Paul Mason (The Soldier Legacy) and Tim Molloy (Mr. Unpronounceable Adventures). Oz Comic-Con has always strongly supported local talent and through highlighting a wide spectrum of artists the event gives recognition to their amazing work, gives exposure to Australian talent and allows a peek into their world for those just starting out.
For prospective comic creators, Wolfgang Bylsma, the Editor-in-Chief of Gestalt Publishing, will be present at the event and will be completing portfolio reviews for budding comic artists in attendance. Gestalt is Australia's leading independent graphic novel publishing house, and Bylsma co-founded the company in 2005. The portfolio reviews are a wonderful opportunity for those interested in the illustration and comic industry to have their work looked at by a respected publisher.
Gestalt Publishing is renowned for mentoring local talent and helping to give artists a boost at an international level. Recent Gestalt titles include Tom Taylor and James Brouwer's The Deep, which has been turned into an animated television series and won the Aurealis Award for best illustrated book or graphic novel in 2013. Gestalt's comics continue to be highly awarded, with the recent Ledger Awards for excellence in Australian comics bringing home four "Gold Ledgers" – one of the highest honours in the industry – for Gestalt. Joining Wolfgang at Oz Comic-Con Melbourne will be some of the talented artists published by Gestalt, including Andrew Constant (Torn, Broken Line) and Justin Randall (Changing Ways).
Anyone attending Oz Comic-Con will be able to head down Artist's Alley, meet the artists and even watch them while they draw. Many of the artists in attendance will also be taking artwork commissions for the weekend, however spots will fill up quickly so those interested in taking home a one-of-a-kind piece of art are encouraged to put in a request as soon as possible. Also running over the weekend will be an "Aussies In Comics" panel, in which many of the guests will be discussing their experiences as Australians in the comic industry, their work and their accomplishments. Gestalt will also be running a panel that will take a look at local publishing and giving advice for budding artists on how to establish themselves in Australia and beyond.
Oz Comic-Con Melbourne will be held at the Royal Exhibition Building in Carlton on July 5-6. Tickets available to purchase now throughhttp://www.showclix.com/event/3808852. For more information, please visit www.ozcomiccon.com.