Events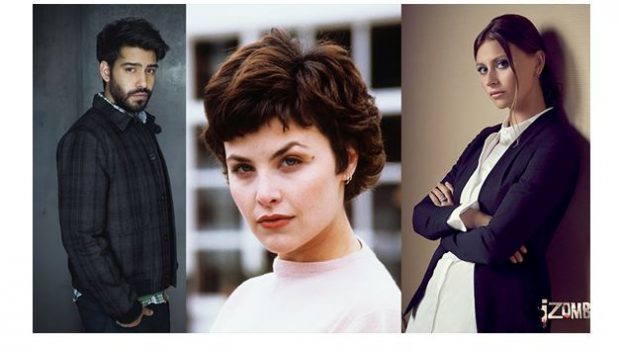 Published on April 13th, 2017 | by admin
Oz Comic-Con kicks off Melbourne show withTwin Peaks and iZombie starsOz Comic-Con Returns to Melbourne July 1-2
Oz Comic-Con is kicking off its sixth year in Melbourne on the 1-2 July, with three massive guest announcements. Twin Peaks fans will be thrilled to welcome Sherilyn Fenn to the event and joining her across the weekend will be two key iZombie cast members, Aly Michalka and Rahul Kohli.
Known for her portrayal of Audrey Horne in the cult series Twin Peaks, Fenn will be reprising her role in the eagerly awaited series revival next month. Fenn has also appeared in television series such as Shameless, Gilmore Girls and Rude Awakening, as well as in numerous films including Of Mice and Men and Fatal Instinct.
On the iZombie front, Michalka and Kohli star as Peyton and Ravi, the zombie-adjacent couple who assist Liv in her zombie hiding endeavours on the hit series. Created by Rob Thomas, the brains behind the cult show Veronica Mars, iZombie has just entered its third season.
Fenn, Michalka and Kohli will be taking part in professional photograph and autograph opportunities across the weekend, as well as answering fans' burning questions in exclusive question and answer panels.
But it doesn't stop there – Oz Comic-Con Melbourne will be featuring exclusive Marvel and Star Wars experiences, along with local and international comic artists, exclusive workshops, dedicated Cosplay, anime and gaming areas. There will be family activities and a show floor filled with retailers catering to every fandom.  With something for fans of every age, genre and interest, Oz Comic-Con Melbourne will be a total pop culture knock-out!
Oz Comic-Con Melbourne will be held at the Melbourne Convention and Exhibition Center on July 1-2, and tickets are now on sale.
For further information and ticketing, please visit www.ozcomiccon.com