Events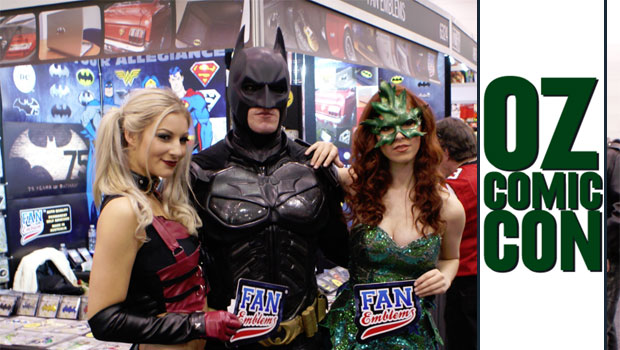 Published on June 27th, 2015 | by admin
Oz Comic-Con 2015 Melbourne Australia … flawless Victory!
28 June 2015, Melbourne Australia – Oz Comic-Con returns again to Melbourne for 2015 that is bigger and better than ever, especially with its new venue at Melbourne Convention and Exhibition Centre. The first day at this 2-day convention celebrating all things pop culture was packed with fans, cosplayers and people interested to see what all the fuss is about it. Needless to say, the gigantic effort it took to organise this 2-day convention was worth the many hours and planning by organisers, including the volunteers which definitely made this one of the best Oz Comic-Cons to date.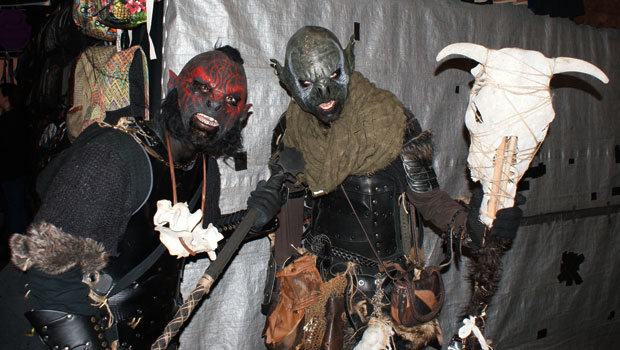 Straight out of The Lord of the Rings to the Oz Comic-Con in Melbourne
Then you have the amazing guests such as Bill Campbell (Evil Dead), Jason Momoa (Game of Thrones), Jewel Staite (Firefly) plus three world famous cosplayers which include Eve Beauregard, Mel Hoppe and Variable. Add in voice actors from popular series such as Sailor Moon (Linda Ballantyne) to comic artists like Nicola Scott (Wonder Woman) to Mike McKone (Exiles) plus writers like Australia's very own Tom Taylor (InJustice Gods Among Us) and it was a stellar line-up. Not just these guests but all the guests made everyone feel welcome and some of their panels were quite interesting.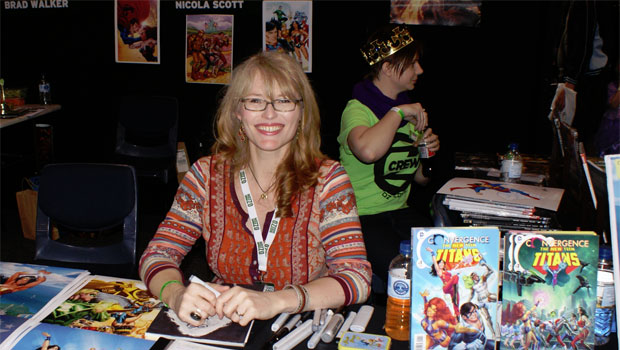 Artist Nicola Scott (Wonder Woman, Earth 2)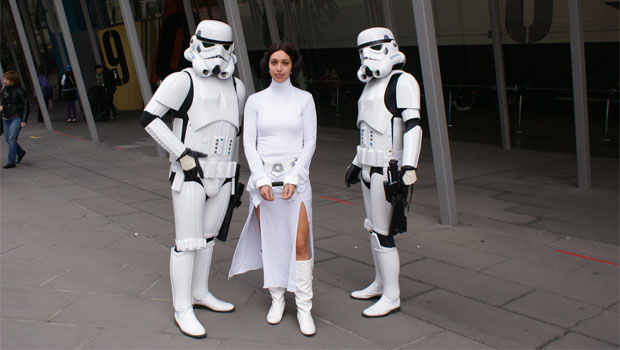 Princess Leia (Lisa Goutsikes) is accompanied to Oz Comic-Con by two Storm Troopers (Martin Venning & Raymond Waymouth)
Given all the guests attending, you really don't know who you might see at Oz Comic-Con and even comedian and radio personality Hamish Blake was walking around dressed as his own cosplay character, The Taste Professor. But what makes these conventions truly great are the fans themselves who really created this welcoming atmosphere for everyone as they all explored the Melbourne Convention and Exhibition Centre as they gravitated to their favourite pop culture. We asked some of the attendees their thoughts on the convention with everyone praising the efforts of the organisers and also the cosplayers for getting behind their favourite characters and creating this great community spirit.
Of course, it's all about Cosplay and there were some amazing costumes at Oz Comic-Con this year that include characters from video games, comics, anime, movies and a variety of other genres. There were Storm Troopers, Doctor Who was walking around with his cosmic screwdriver and even a Dalek. There were plenty of Batmen to keep order and a variety of other DC characters like Harley Quinn, Poison Ivy and Batgirl. Marvel cosplayers were another highlight from the X-Men to even Iron Man. Disney even had a huge area at the convention which included a life size Hulk Buster statue plus lots of cool photo opportunities with Marvel superhero memorabilia.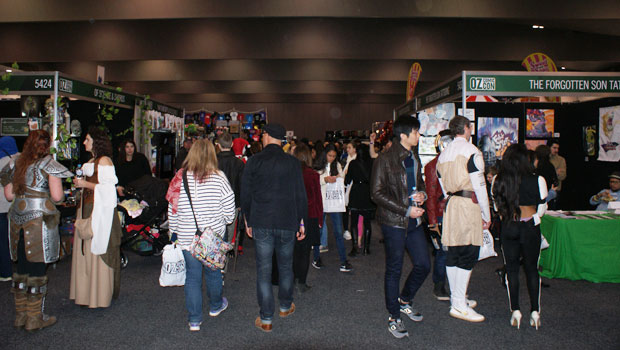 Oz Comic-Con was packed but there was plenty of room to thoroughly enjoy the experience
Add in the Batmobile, the Delorean from Back to the Future plus video games like Heroes of Warcraft to Dead or Alive and even a great opportunity to star in your very own green screen video with zombies walking all around you, there's definitely plenty to do over this 2-day convention. And if you wanted comics or collectibles then you really came to the right places from back issues, trade paperbacks, movie memorabilia to some amazing statues of Wonder Woman to Spider-man and even tips to make your perfect cosplay uniform.
Final Thoughts?
All in all, the first day of the 2015 Oz Comic-Con in Melbourne was a stellar event and due to the new location, this was probably our favourite con of 2015!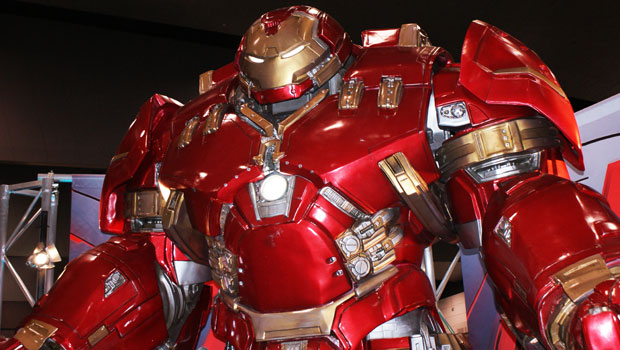 For more information, please visit http://www.ozcomiccon.com/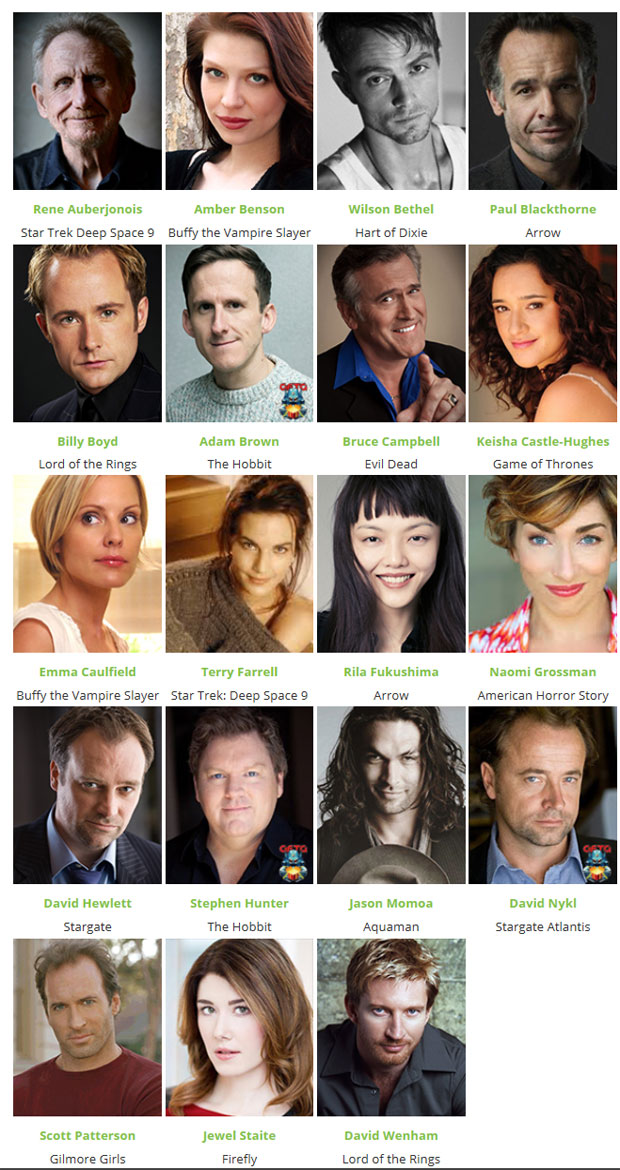 Oz Comic-Con 2015 Photos