Games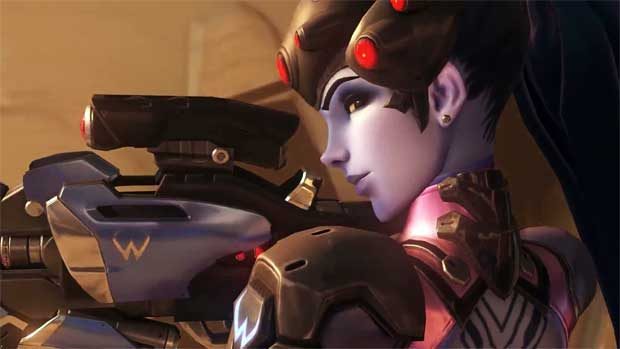 Published on March 31st, 2017 | by admin
The Overwatch World Cup Returns!
Last year, the Overwatch World Cup debuted to incredible global participation. Players from around the world cast over 3 million votes to help select their national rosters, competitors hailing from more than 50 countries, including Australia, clashed in online regional qualifiers, and a global audience watched as South Korea became the world champions. The team's Winston prodigy, Miro, was also named the tournament MVP.
We're excited to bring the Overwatch World Cup back in 2017, and this year's exhibition will incorporate more countries, more games, and more live events. The celebration begins this month, so please see the details below on how tournaments are going to run, as well as how countries, players, and regional committees are going to be selected to participate.
Country Participation
We believe the Overwatch World Cup is at its best when it brings players from all over the world together, so this year we've expanded the competition so that teams from more countries can participate. Starting today, we will begin tracking the skill ratings of the top 100 players from every country to determine each country's average rating. Then, in April, we'll use those average ratings to identify which 32 countries from around the world have the most skilled players. These countries will move on to our live qualifiers where they will battle in groups of eight for a chance to compete on the BlizzCon 2017 stage. Want to see where your nation ranks? Visit the Overwatch World Cup site.

Assemble Your Team
Once the top 32 countries are identified, players from those countries will need to work together to assemble their 2017 Overwatch World Cup National Committee. Each national committee will consist of three local experts, who will be charged with recommending roster picks for all stages of the competition—including the BlizzCon finals! The committees have a role to play in team selection based on players' synergies, hero pools, and past game performances. The selection process for each national committee which consist of two phases. First, we will select up to ten nominees per eligible country with expertise in the field, including analysts, coaches, statisticians, and other authorities in the Overwatch esports community. From there, players in each of those countries will vote for who they want to see selecting the roster for their nation. Voting will begin in April shortly after the top 32 countries are locked in. Stay tuned for more information!

Live Qualifiers
This year, we're also amping up the competition by offering live qualifiers around the world! You don't need to make it to California to catch Overwatch World Cup matches. Instead, a series of four live group stage events are slated to take place this winter (AEST/NDST) across Europe, North America, and Asia—featuring the top 32 countries selected. Each group stage event will see eight national teams going head-to-head for a full week, with the top two finishers automatically qualifying for the Overwatch World Cup finals at BlizzCon 2017. You can watch these scheduled matches online for free, and a limited number of tickets will also be on sale starting in May so that you can cheer on your favourite teams in person.
Stay tuned for more details on the 2017 Overwatch World Cup, and be prepared to join us as we celebrate the spirit of competition with the Overwatch community around the world.