Games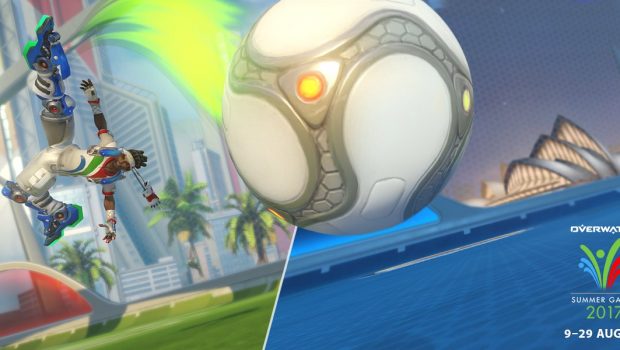 Published on August 2nd, 2017 | by Admin
Overwatch Summer Games Returns 9-29 August!
Blizzard are excited to announce that the Summer Games are coming back! Summer Games 2017 will return to Overwatch from 9-29 August and will feature new skins, a new Lúcioball map: Sydney Australia, and the return of the previous Summer Games 2016 skins. Please see below for all the details:
New Summer Loot Box Update

Skins from Summer Games 2016 will be available for purchase at a reduced cost compared to the new 2017 skins. 
New 2017 Summer Games Cosmetic Items will cost the following:
Legendary Skins: 3,000 credits
Epic Skins: 750 credits
Rare tier: 225 credits
Common tier: 75 credits

Previous Summer Games cosmetics will be available to craft at a reduced cost:
Legendary Skins: 1,000 credits
Epic Skins: 250 credits
Rare tier: 75 credits
Common tier: 25 credits

Lúcioball Update 
Lúcioball will introduce Sydney, Australia as a new map environment! Matches will rotate between the Sydney and Rio Stadiums.
Several changes have been made to Lúcio's abilities in Lúcioball:

The ability to "boop" enemy players has been removed
Lúcio's ultimate ability no longer pulls the ball toward the player, but now increases Lúcio's movement speed and reduces the cooldown on his "boop"

Summer Games 2017 will also introduce a second competitive mode for Lúcioball, allowing players to place and rank.