Games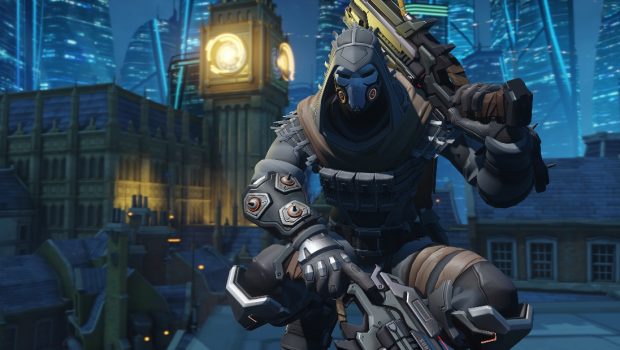 Published on February 23rd, 2022 | by Adrian Gunning
Overwatch Reaper's Code of Violence Challenge, New Short Story Now Live; Heroes and Villains Soundtrack Launches
Learn more about Reaper in the new short story "Code of Violence," written by Brandon Easton. In "Code of Violence," Reaper must learn to reconcile himself with leaving his past behind and accept the consequences of moving forward. Read the full story here to learn more.
From 23 February AEDT/NZDT to 9 March AEDT/NZDT, Overwatch players on all platforms and viewers on select Twitch channels will be able to earn a new player icon, seven new sprays, and the new Dusk Reaper legendary skin, for a total of nine new in-game rewards!
EARN NEW COSMETICS
Play to Earn in Quick Play, Competitive, or Arcade

Play 9 Games | Dusk Player Icon
Play 18 Games | New Spray: Deadly Mischief
Play 27 Games | New Legendary Dusk Reaper Skin

Winning a game counts as playing 2 games
Watch Overwatch on Twitch to Earn:

Watch 2 hours | 1 Spray
Watch an additional 2 hours | 2 Sprays
Watch an additional 2 hours | 3 Sprays
Also launching today is the new soundtrack album, Overwatch: Heroes and Villains – listen now at playoverwatch.com.