Events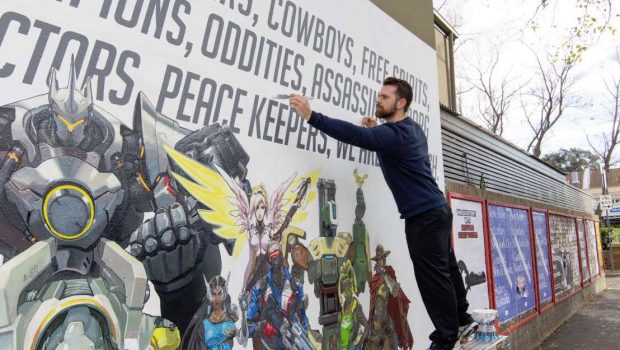 Published on June 23rd, 2016 | by admin
Overwatch Mural Time Lapse Video
Blizzard Entertainment ANZ and Apparition Media recently partnered to bring Overwatch to life with a stunning, hand-painted mural in the heart of Sydney. Each day, for 21 days, a new hero joined the growing scene, delighting fans and passersby.
The mural will be available until June 27, so if you're in Sydney be sure to check it out at 132 Foveaux St, Surry Hills, NSW before it's gone!
Overwatch is available now on the Xbox One, PC and PS4, and recently passed 10 million players globally, less than a month on from launch.