Games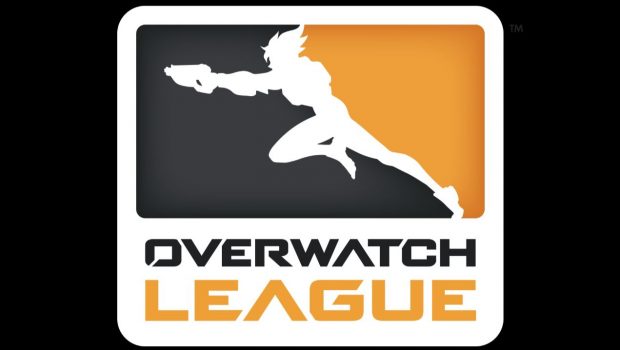 Published on August 10th, 2017 | by admin
The Overwatch League™ Adds New Teams for London, Los Angeles
Nine teams now announced for major cities in Asia, Europe, North America 
Cloud9, Stan and Josh Kroenke to build teams for London and Los Angeles
SYDNEY, Australia – August 10, 2017 – The Overwatch League™ today announced its latest team sales, with esports organisation founder Jack Etienne of Cloud9 purchasing the team for London, and sports industry leaders Stan and Josh Kroenke purchasing a team for Los Angeles.
The Overwatch League is the first major global professional esports league with city-based teams, and will showcase world-class competitive play in Blizzard Entertainment's hit game Overwatch®. Last month the League announced its first team sales to seven leading entrepreneurs and organisations from traditional sports, esports, and the technology sector, representing major global cities from Boston to Shanghai. With today's announcement, the League now includes teams from Asia, Europe, and North America, including two teams for Los Angeles.
"The Overwatch League has amazing momentum and today's announcement is another step towards building a successful global league," said Activision Blizzard CEO Bobby Kotick. "We're thrilled to be bringing together more leaders from esports like Jack of Cloud9 and traditional sports like Stan and Josh of the LA Rams, Arsenal Football Club, Denver Nuggets and Colorado Avalanche, to create an amazing competition that celebrates and rewards players and fans in London, Los Angeles, and beyond."
"Overwatch is a global game, with heroes – and players – from around the world, so it's important to us that as many Overwatch League fans as possible have local or regional teams to root for," said Mike Morhaime, CEO and cofounder of Blizzard Entertainment. "In addition to broadening the competitive field for Season 1, we're excited that today's announcement helps set the stage for more epic intercontinental rivalries."
"Building communities around the best competitive experiences in the world is incredibly rewarding, and the Overwatch League offers the chance to create something special," said Josh Kroenke, cofounder of KSE Esports. "We're impressed by the vision and strategy for the League, and we're going to build a great team for Los Angeles that inspires fans near and far."
"We applaud the creation of the Overwatch League, and couldn't be happier partnering with an organisation that shares our values and vision of serving athletes, teams, and fans," said Jack Etienne, founder and CEO of Cloud9. "We are thrilled that Cloud9's formidable fan base throughout Europe and the UK now has a local team to call their own, and can't wait to start representing London in the Overwatch League."
The Overwatch League is slated to begin later this year, with an official player signing window for Season 1 now open from 1 August to 30 October, 2017. Details on player signings, salaries and benefits have been announced, with players earning a minimum of $50,000 USD each year, and at least 50 percent of team performance bonuses from winning playoffs and other league events going directly to players. Teams will provide players with health insurance and a retirement savings plan, as well as player housing and practice facilities during the season which will meet professional standards set by the Overwatch League.
More information about the League's format and timeline, as well as new team announcements, will be shared over the coming months.