Games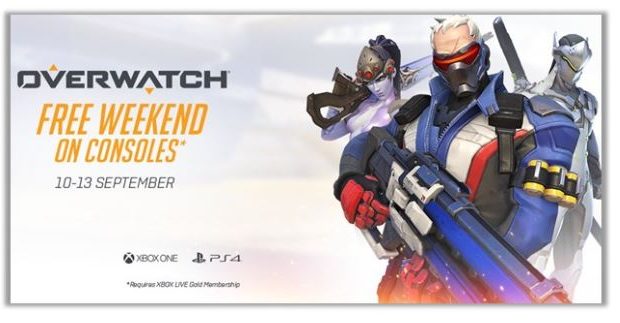 Published on September 9th, 2016 | by admin
Overwatch Console Free Trial Weekend Starts Tomorrow!
Assemble your friends, and get ready to try out Blizzard's exciting team-based shooter during the Overwatch Console Free Trial happening this weekend!
Beginning tomorrow, Saturday, September 10 at 4am AEST, and running until 9am AEST on Tuesday, September 13, we're making the game's full roster of 22 heroes, and every map, available to Xbox One and PS4 owners at no cost; including new battleground, Eichenwalde! Players will have access to a variety of game modes, including Quick Play, Custom Games, and the latest Weekly Brawl. You'll also be able to level up, earn Loot Boxes, and unlock different customisation options via the Hero Gallery—and, if you like what you play and decide to buy Overwatch, not only will you keep all progress made during the weekend, including any achievements earned, but the game is also on sale for a limited time!
For more details about the console Free Trial Weekend, head over to our blog on the Official Overwatch website here.