Games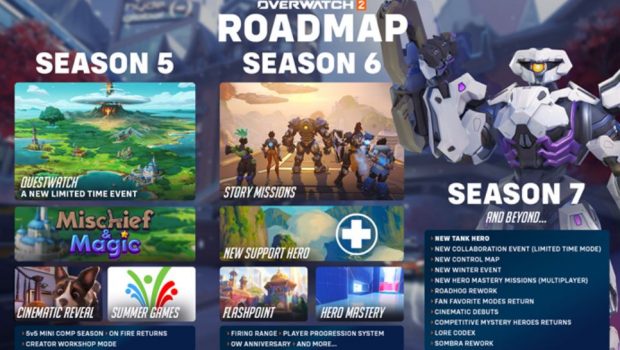 Published on May 17th, 2023 | by Alex Novus
Overwatch 2 2023 Roadmap, PvE Update
Overwatch 2 today unveiled a high-level roadmap of what players can expect in 2023, which includes the single largest drop of new gameplay released at one time since launch, all coming to the game in Season 6:
Players can look forward to PvE Story Missions in Season 6, complete with in-game cinematics, that will push the narrative arc of Overwatch forward for the first time since the original game release. Also coming in Season 6 are a new Support hero, a new core game mode in Flashpoint (with 2 new maps), and more. Details for all of this will be shared in the coming months before Season 6 launches later this summer.
Also included in today's announcement is an update on general PvE development. When Overwatch 2 was originally announced in 2019, it was with two main components: Story Missions, and Hero Missions. To not pull resources away from the live game, the team made the difficult decision to cut Hero Missions.
You can learn more about that decision, and other details on the game's 2023 roadmap, by watching our livestream VOD here which includes commentary from Executive Producer Jared Neuss and Game Director Aaron Keller: https://www.youtube.com/watch?v=G43vVavNl1w