PC Games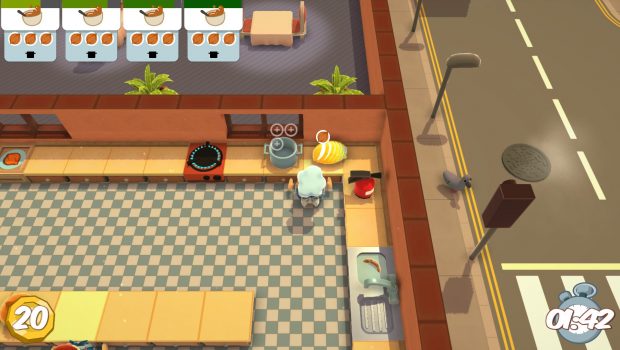 Published on July 14th, 2016 | by Alayna Cole
Overcooked Preview
I am the sort of person who played Farmville and Diner Dash religiously during high school, so give me any management sim and I will happily play for hours. Looking at trailers and screenshots of Overcooked, I thought I would be similarly impressed, but in its current state, it's very hard to love.
First of all, let's look at the positives. Overcooked takes all the joy of a restaurant management sim and adds talking onions, some sort of invasion-like narrative, and—best of all—cooperative gameplay. That is, you can run a kitchen with your friends, giving each of you different roles to ensure tasks get completed on time.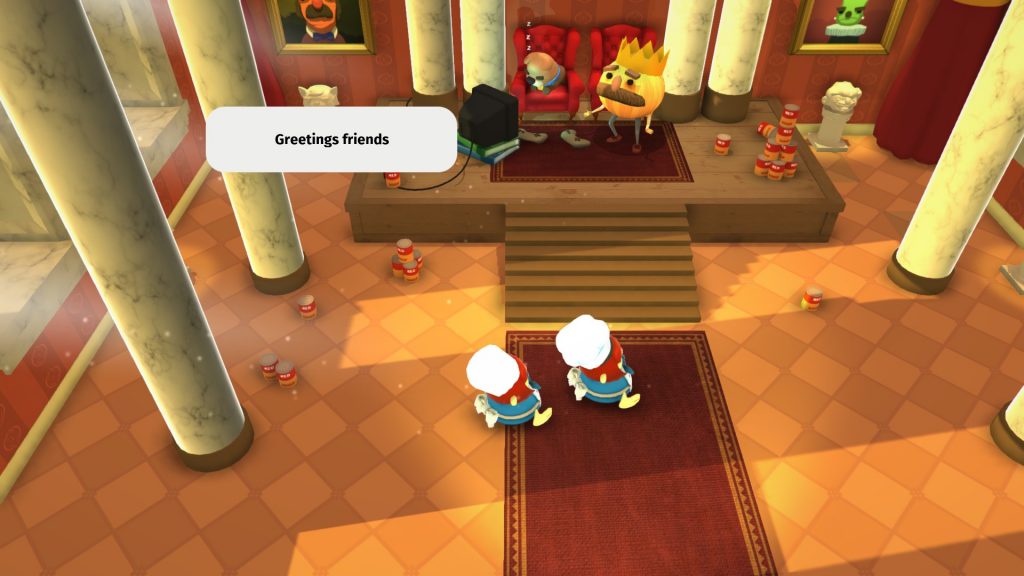 With each level scoring you based on how many orders you can fill within a time limit, having helpers in the kitchen is important. One of you can provide vegetables, while another cuts them, a third adds them to the pot, and a fourth washes the dirty dishes. If you could get a good production line happening, I think the game would feel quite rewarding.
Unfortunately, efficiency isn't Overcooked's strong suit. It took me three attempts to get started, mostly due to issues with controls. I much prefer to play with a keyboard and started the game as such, following on-screen prompts to use my space bar, but quickly realised that in-game there were no keyboard equivalents for the Xbox controls listed. I restarted the game with an Xbox controller, but the thumbsticks were too sensitive and movement around the kitchen areas felt near-impossible, particularly when speed and accuracy are key.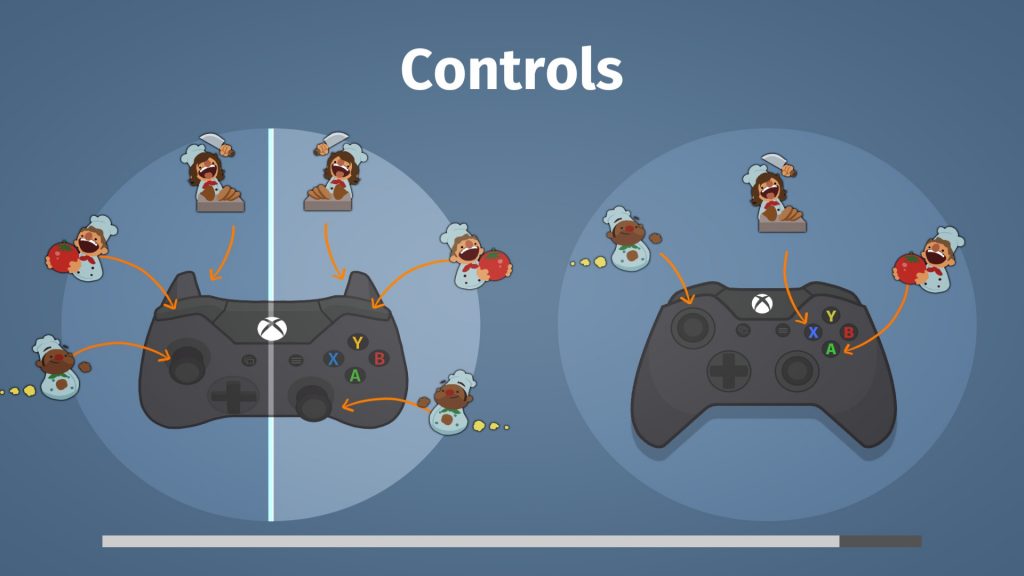 On my third attempt, again with keyboard, I managed to figure out which controls translated to which keys, but the arrow keys weren't much better than the thumbsticks in terms of accuracy. It's difficult to make dishes within a time limit when you keep putting onions down on the bench next to the cutting board you're aiming for, or you let a pot of soup overcook because you can't quite make your character select it. Perhaps that's why the game is called Overcooked.
Hopefully these issues with sensitivity and unclear controls will be solved once the game comes out of beta, as I do like the premise of cooperative cooking (with a competitive 'versus' mode available too) but as of this preview, the game definitely needs some tweaking if it is going to meet its potential.