Games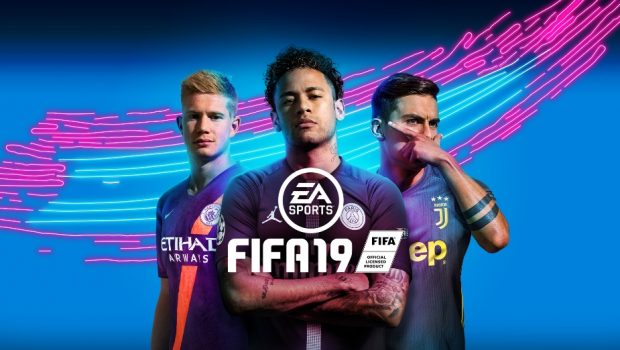 Published on February 7th, 2019 | by Admin
Over 55 Million UEFA Champions League Matches Played in Over 180 Countries to Date in FIFA 19
February 7, 2019 – EA SPORTS™ FIFA 19 is celebrating the pinnacle of club football competition as the UEFA Champions League enters the knockout stages of the tournament. To celebrate EA is releasing new cover artwork, featuring three potential Champions League Champions, Neymar Jr., Kevin De Bruyne, and Paulo Dybala.
Starting today, players who purchase FIFA 19 and who have not played FIFA Ultimate Team™ (FUT) mode (including the EA Access and Origin Access trials), will start their FUT squad with one of these players on 10-match loan. They will also receive additional UEFA Champions League themed FUT 19 content, including four special UEFA Champions League kits and 5 UEFA Champions League player items (up to 85 overall rating)*.
The Champions and Ultimate editions on PlayStation®4, Xbox One and PC also offer a range of additional content on top of the base game, including Jumbo Premium FUT packs, Cristiano Ronaldo and Neymar Jr. Loan Items for a set number of FUT Matches, special edition FUT kits designed by FIFA soundtrack artists and more.
With over 55 million UEFA Champions League matches played in over 180 countries to date, users have played through the tournament thousands of times. Players can see some of the impressive EA SPORTS FIFA 19 UEFA Champions League data in the below infographic. Additionally, learn more about the available features and modes in FIFA 19 here.
EA SPORTS FIFA 19 is available worldwide on PlayStation 4, Xbox One, PC, and Nintendo Switch™. EA Access subscribers on Xbox One and Origin Access subscribers on PC can play FIFA 19 for free** for up to 10 hours and receive a 10% discount on the purchase of the full game. For more information on EA SPORTS FIFA, visit www.easports.com/fifa.