Games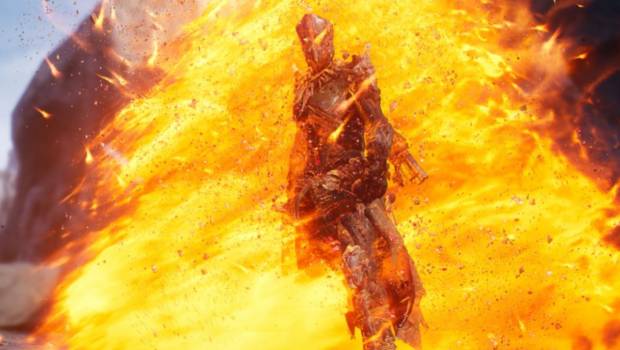 Published on July 15th, 2020 | by Adrian Gunning
OUTRIDERS | Journey Into The Unknown Trailer
"Journey Into the Unknown" Trailer Reveals New Environments and Story Details 
As the last remnants of humanity destroy themselves, journey from the ruins of the old world into the unknown that lies beyond. The signal is still out there, and with it – the key to mankind's salvation.
OUTRIDERS is a co-op RPG shooter with brutal powers and intense action, deep RPG mechanics, and a compelling story set in a dark sci-fi world. Players will become an Outrider, a fallen pioneer from a forgotten past, reborn with devastating powers. Define your play style, level up your powers, and collect brutal guns and gear on an epic journey of survival.
OUTRIDERS will release on PlayStation 5®, PlayStation 4®, Xbox Series X, the Xbox One family of devices, and PC in Holiday 2020, and on Google Stadia in 2021.
OUTRIDERS official Facebook page: https://www.facebook.com/outridersgame
Follow OUTRIDERS on Twitter: https://twitter.com/outriders
Follow OUTRIDERS on Instagram: https://www.instagram.com/outridersgame
Subscribe to OUTRIDERS on YouTube: www.youtube.com/outriders
Join the OUTRIDERS Discord: discord.gg/outriders
Learn more about SQUARE ENIX® here: http://www.square-enix.com
Learn more about People Can Fly: https://peoplecanfly.com
Follow People Can Fly on Twitter: https://twitter.com/PCFPeopleCanFly