Games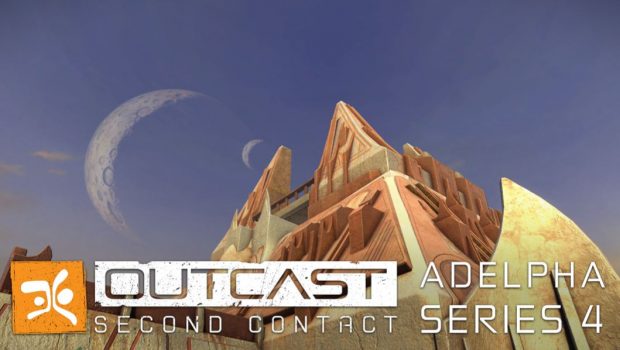 Published on July 24th, 2017 | by Admin
OUTCAST – Second Contact: Explore the Worlds of Adelpha, Episode 4 Talanzaar
Sydney (AUSTRALIA), July 24th, 2017 – Bigben and studio Appeal have released the fourth episode of the "Adelpha Series" videos that invites fans to travel through the world of Outcast. Outcast – Second Contact, the remake of the legendary Outcast, will be released this spring on PlayStation®4, Xbox One and PC.
In this video, we follow the adventures of Marion Wolfe, a former team member of the Second Contact inter-universe mission. Marion has arrived in the middle of a huge desert region, Talanzaar. Despite what you may think, this arid land is the cradle of the Talan civilisation and home to the Talan capital city, Okriana.
Outcast – Second Contact is the complete remake for PlayStation®4, Xbox One and PC of the cult game Outcast. The first 3D open world in the history of video games and a true pioneer of the modern action-adventure genre, the original game won over 100 awards, including adventure game of the year.
Players take on the role of Cutter Slade, an elite soldier with a strong character, who has been sent to an alien planet as Earth's last chance. Explore an awesome world that merges science and magic, explore exotic native cities, take on formidable enemies and try to uncover the secrets of an advanced civilisation. Gameplay drives players to make right choices in a living world that has its own ecosystem with the fate of two universes depending on their success.
Outcast – Second Contact will be available this spring on PlayStation®4, Xbox One and PC.