Games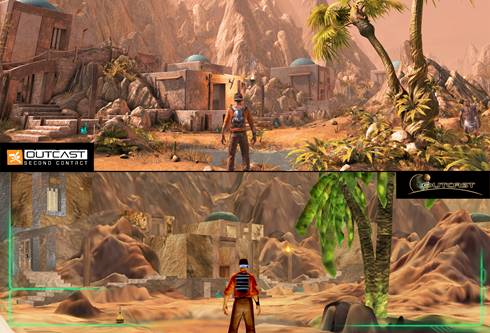 Published on June 9th, 2017 | by Admin
Outcast: Second Contact – A cult classic remade: the proof in images
Sydney, Australia – June 9th, 2017 – Bigben and the studio Appeal have released a video showing all the improvements made to the remake of the legendary video game Outcast. The game will be released this Australian spring on PlayStation®4, Xbox One and PC.
When they hear the name Outcast, the most nostalgic people remember an open world that was alive and surprising. A planet populated by aliens where the player was a messiah. This voxel-crafted universe has been reproduced using Unity in order to offer players the chance to re-experience the same wonders on the latest consoles.
Each detail of the original game's world, from the smallest tree to the biggest village, has been faithfully reproduced so fans of the original, as well as newcomers, can visit the world of Adelpha in the best way possible, accompanied by the superb – and remastered- symphonic soundtrack.
There are new enhancements to the game itself: new movements to let you crouch, take cover and roll during combat, which has thus become more tactical, as well as a new interface to guide the player through his adventures.

Take on the role of Cutter Slade, an elite soldier with a strong character, sent as Earth's last chance against an alien planet. Explore an awesome world that merges science and magic, explore exotic native cities, take on formidable enemies and try to uncover the secrets of an advanced civilization. Make the right choices in a living world that has its own ecosystem, because the fate of two universes depends on your success.

Outcast – Second Contact is the complete remake on next-generation platforms of the cult classic Outcast. As the first 3D open world in the history of video games, the original game was a true pioneer in the modern action/adventure game genre and won over 100 awards, including adventure game of the year. 
Outcast – Second Contact will be available this Australian spring on PlayStation®4, Xbox One and PC.