Games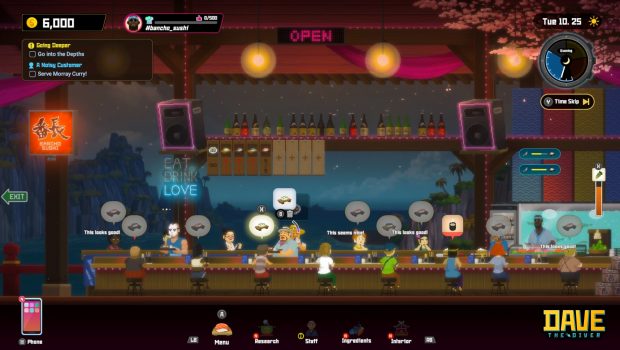 Published on October 27th, 2023 | by Adrian Gunning
OUT NOW 🌊 Dave the Diver Splashes onto Nintendo Switch with Live-Action Trailer!
With over a cumulative 2 million copies sold on PC, MINTROCKET is proud to present Dave the Diver's console debut with the Nintendo Switch™ launch. To celebrate the momentous occasion, the team has released a comical and charming live-action trailer, giving players a look at what it is like playing this addicting deep-sea adventure on the go. Dave the Diver is available digitally exclusively on the Nintendo eShop for $19.99.Adding to the magnificent base Dave the Diver game, which received an outstanding 90 Metacritic score and 90 OpenCritic score, along with over 55,000 player reviews while maintaining its "Overwhelmingly Positive" rating, MINTROCKET released a free content update on October 10th, 2023. This update added new missions, new species of fish to capture and serve, a new event boss, and more! Player feedback and the ingenuity of the development team were the driving force behind this update and the MINTROCKET team is infinitely grateful to those who supported the PC launch and those who can now play on the Nintendo Switch™.
Dave the Diver is a particularly delectable slice of gaming with exploration, collection, and tycoon gaming as its key ingredients with mini-games sprinkled on top for an extra dash of fun. Console gamers have expectedly and excitedly requested the game come to their libraries and now they get to play it on the go via the Nintendo Switch™.
As the mystery unravels, players will unlock new ways to play, uncover new tools to use, and unleash challenging boss creatures. All of this combines for a game that Nintendo Switch™ players will find unbelievable!
Dave the Diver is available for $19.99 on Nintendo Switch™ eShop (only available digitally) and on Steam. For those who want to stay up-to-date on the latest Dave the Diver news, check out the official website and Twitter, and join the community on Discord.