News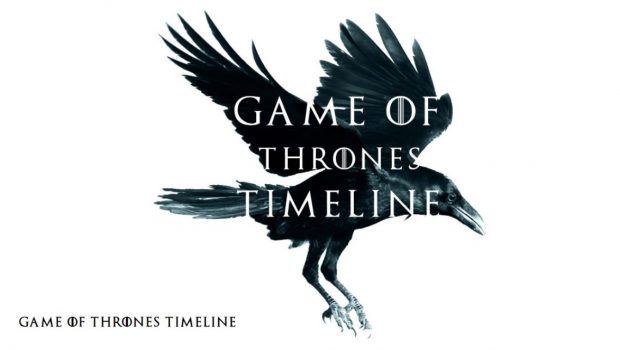 Published on May 23rd, 2019 | by Damien Straker
Our Watch Has Ended: GOT Timeline Charts Notable Deaths, Allegiances & Battles
Have you ever watched the final of your favourite TV  show and found yourself struggling to remember what happened in previous episodes, or wanted to start watching a popular series but felt too far behind to start?
The Game of Thrones Timeline maps out key events from every episode of the entire series, including major character deaths, notable marriages, imprisonments and allegiances formed, to help fans see how Westeros has changed over the past eight series.
The extensive guide analyses each episode in detail to determine the total number of notable characters killed, deals formed, and battles waged throughout the franchise. It also lists the deadliest, most tactical and most promoted characters, and includes trivia, fun facts and synopses of each season.
The detailed breakdown reveals that Margaery Tyrell has had the highest number of marriages with three, while Tyrion Lannister has been granted the most promotions. However, both he and Jaime Lannister are the most often imprisoned characters – despite their House being responsible for the most significant character deaths.
The most explicit episode is Winter is Coming, with a staggering three notable sex scenes, while The Long Night and The Bells features the most notable deaths. Unbowed, Unbent, Unbroken features the most imprisonments and arrests, while The Iron Throne claims the most promotions.
You may know that Arya Stark is on a mission to cross names from her Kill List, but did you know that she only got halfway done? Or that the notorious Night King only appeared in ten episodes overall?
There have been 75 major character introductions, 46 significant deaths, 60 allegiances, 38 sex scenes and 36 arrests during the series so far, along with six species of creature and 59 different locations visited. Only two episodes in the series don't feature any deaths overall.
Other fascinating facts from the franchise include the origin of the Iron Throne, the meaning of the show's opening credits and how Daenerys's dragons were made.
Categories and datasets compared include:
Major character deaths
Major character introductions
Marriages
Allegiances/deals formed
Major battles
Imprisonments/arrests
Species of creature featured
Notable sex scenes
Promoted status/positions
Locations visited
Key Events
The Night King appearances
To explore the Land of Ice and Fire and see how your favourite character has fared throughout the franchise, Game of Thrones Timeline has all the information you need.
Powered by Game of Thrones Timeline