Comics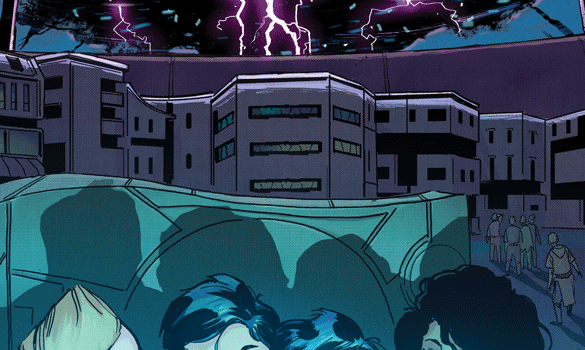 Published on July 11th, 2018 | by Mark McKechnie
Oupost Zero #1 Review
Summary: Does a great job introducing its characters and their environment.
This Image Comics series takes place in a self-contained bio sphere on a frozen planet.  The story focuses on a group of four children as they grow up in this dangerous environment.  Outpost Zero is a coming of age story with a sci fi twist.  Characters struggle with doubt, self-esteem, bullying, and all the travails of growing up.  They just have to do it in a harsh and dangerous environment.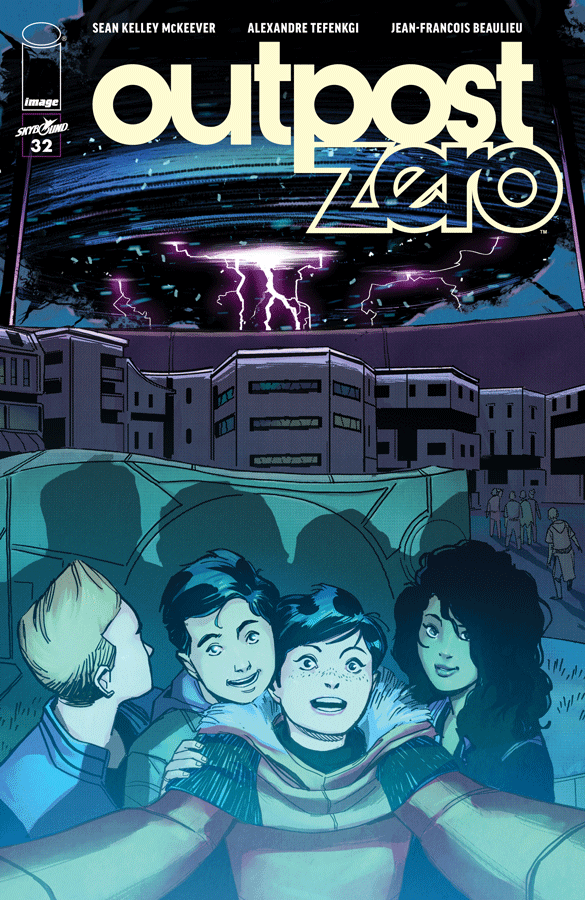 The Cover
The cover features the four main characters in the foreground at the bottom of the page, taking a group selfie.  Three of them are focused on the camera, with one of them, staring over his shoulder at a storm that is building over the outpost.  The outpost looks very utilitarian, square buildings and grey in colour.  It is clearly built for function, not style.  What is truly striking is the storm in the background.  Described later in the book as a singularity, it looks ominous and dangerous.  It consists of quickly spinning black clouds, with purple lightning emanating from the middle.
The book is written and drawn by it's creators, Sean Kelley McKeever handles the writing duties, and Alexandre Tefekgi takes care of the art.  The styles of the two blends together well and complement to deliver a well designed and packaged story.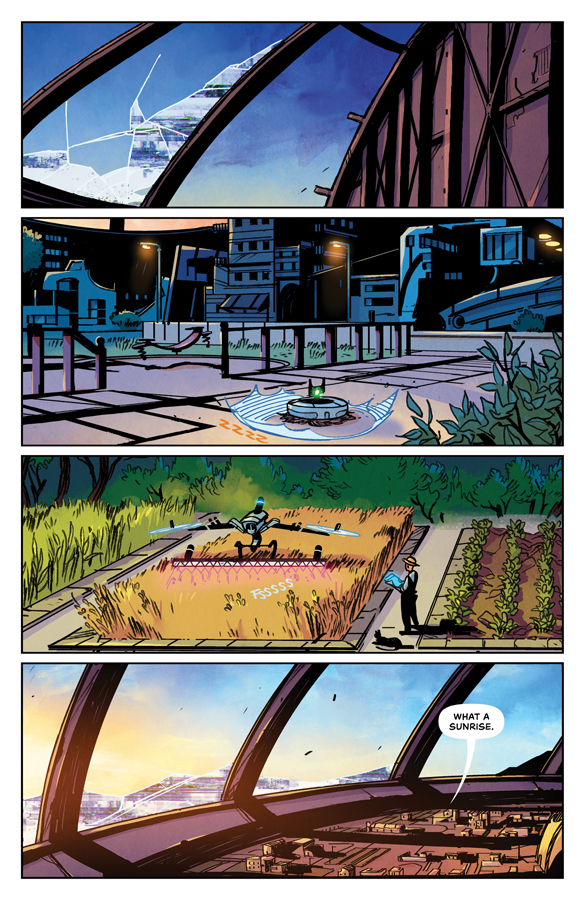 The Story
The bulk of the issue deals with the interpersonal relationships between the kids on the station.  Each is struggling with growing up, and each have different approaches to it.  Alea has a moment in which she tests her own theories on the biosphere, namely in how the gravity works.  She ends up injuring herself in the process, but it makes for a memorable moment in the book.
Another, Steven, has a greater battle with existentialism, and after an argument with Alea, makes a decision that could have a huge impact on everyone else going forward.  The relationships of the teen characters are varied and believable.  McKeever pens a solid coming of age story with a sci-fi backdrop that happens to be the setting.
In the background to all of this is the sci-fi of the series.  Exploration and study on their frozen world, seeking to find life and resources outside of the dome.  As well, a new threat emerges.  Ten years prior a dangerous storm had hit, and in this issue another in on the horizon.  It is incredibly well drawn, and looks alien, violent, and completely dangerous.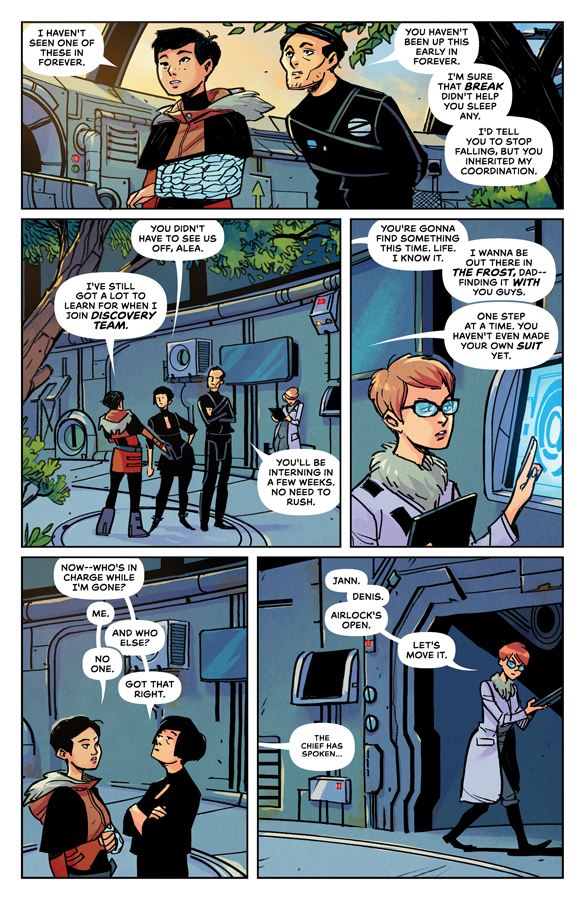 In Conclusion
This book is a good read.  It isn't fast paced and is a slow burn as it focuses on developing character.  It does a great job of exploring the relationships between the kids it centers on, and how they deal with growing up in a biodome on an alien world.  The little bits sprinkled throughout the issue explaining why they are there and what they are looking to do give just enough information to leave you wanting more.
For a debut issue this book does a great job introducing its characters and their environment.  It is an oversized issue, and the additional pages are well utilized and needed.  There is a lot here and it McKeever and Tefekgi do a good job leaving readers wanting more.  If you're looking for a good sci fi book to really sink your teeth into this issue is worth picking up.
3.5 stars out of 5 stars.