Hardware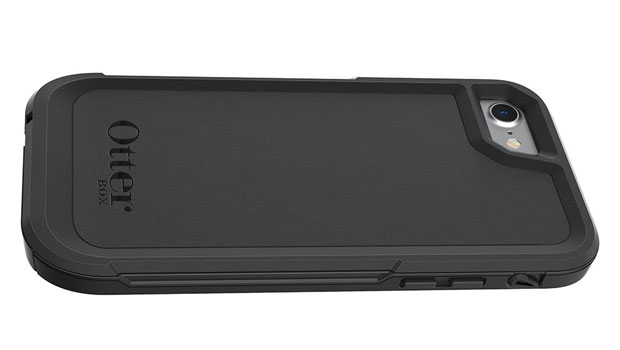 Published on July 31st, 2017 | by Admin
OtterBox's thinnest, most protective case for iPhone hits Australia
Rugged protection leader launches new Pursuit Series in Australia
SYDNEY, Australia – 31 July 2017 – OtterBox pioneered rugged device protection, and today has announced that its new line of ultra-thin, ultra-rugged cases are available in Australia. The new Pursuit Series guards iPhone 7 and iPhone 7 Plus from dirt, dust, drops and snow with a slim and sleek design.1
Pursuit Series raises the bar on OtterBox's legacy of utmost protection, providing the highest level of protection available in an OtterBox smartphone case, without adding bulk to the iPhone.
"OtterBox leads the market in developing rugged, smartphone protection – and we continue to innovate our products," said Rob Kovacs, OtterBox Vice President Business Development – APAC. "Our new Pursuit Series brings an evolution in extreme smartphone protection, with a slim design that fits perfectly into daily life, but still provides the rugged protection needed when you want to hit the road or go off the grid."
The two-piece Pursuit Series snaps around your iPhone for a perfect fit. The exterior is made up of proprietary materials optimised for consistent impact protection and long-life durability. The recessed back helps guard against aesthetic scratches while maintaining a sleek look and feel. The case is fitted with an optional lanyard for secure carrying, which is especially helpful while capturing that next photo safely while on-the-go.
Pursuit Series is designed with PursuiTech™, a system of liners on the interior of the case that help protect the iPhone. An impact liner with internal ribbing boasts a dual-purpose foam that absorbs shock for iPhone 7 and iPhone 7 Plus during drops while blocking out dust, dirt and snow. The open-face design seals directly to the display and around the camera, keeping the case completely sealed while giving uninhibited use of the touchscreen and flash functions. Front-facing audio ports amplify sound while a thin membrane keeps the case enclosed. Pursuit Series is also fully compatible with OtterBox's Alpha Glass fortified glass screen protectors.
Pursuit Series is available now in select Australian stores or from otterbox.com. Pricing is AU$89.95 for iPhone 7 and AU$109.95 for iPhone 7 Plus.
About OtterBox:
OtterBox innovates bold products that deliver confidence and trust in any pursuit. From its humble beginnings with a drybox in a Fort Collins, Colo., garage, OtterBox has honed and leveraged its expertise in manufacturing and design to become the No. 1-selling smartphone case brand in the U.S. and a leader in rugged outdoor lifestyle products.3
At the centre of every OtterBox innovation is a deeper goal to effect positive, lasting change. In partnership with the OtterCares Foundation, OtterBox grows to give back by inspiring kids to change the world through entrepreneurship and philanthropy. To learn more about this mission, visit otterbox.com/givingback.
For more information, visit www.otterbox.com.
Get connected with OtterBox:
OtterBox Australia Facebook: facebook.com/OtterBoxAustralia
OtterBox APAC YouTube: youtube.com/user/OtterBoxAPAC
OtterBox APAC Instagram: instagram.com/OtterBoxAsia
Note:
1 OtterBox Pursuit Series case is NOT protective against water. Will provide added protection against bumps, drops, shock, dust, dirt and snow.
2 Source: The NPD Group/Retail Tracking Service: Cell Phone Device Protection/Units Sold 1/2012 – 7/2016
©2017 Otter Products, LLC. All rights reserved. OtterBox and all OtterBox logos, trademarks and symbols are the property of Otter Products, LLC. All other logos, trademarks and symbols are the property of their respective owners.