Hardware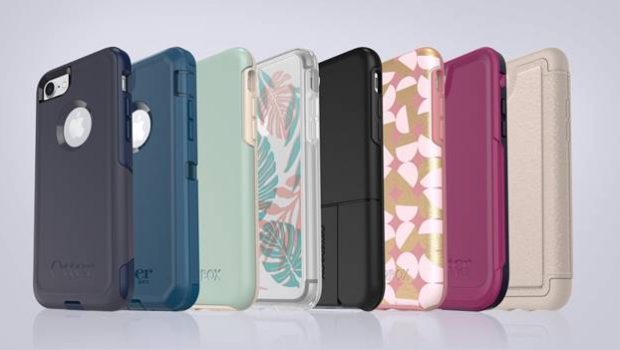 Published on September 26th, 2017 | by admin
OtterBox announces full case lineup for iPhone 8, iPhone 8 Plus, iPhone X
SYDNEY, Australia – 26 September 2017 – Apple revolutionised the smartphone industry 10 years ago with the original iPhone, and OtterBox has set the standard of protection from the very beginning by protecting every generation of iPhone. OtterBox continues to uphold that tradition with a full lineup of cases for iPhone 8, iPhone 8 Plus and the revolutionary iPhone X.
Since the very first iPhone hit the scene in 2007, OtterBox has protected every single Apple smartphone. Starting with Defender Series, OtterBox has innovated 26 different case styles for iPhone over the past decade. Case designs have evolved to be more sleek and to accommodate an ever-increasing number of features, but one thing has remained the same: trusted protection.
"OtterBox is proud to be the only case company that's protected every single iPhone," said OtterBox CEO Jim Parke. "While other products have come and gone, OtterBox has stood the tests of time and protected every single generation of iPhone, so you can count on us to keep iPhone 8, iPhone 8 Plus and iPhone X safe from the hazards that life throws your way." 
Each iPhone 8, iPhone 8 Plus and iPhone X case design undergoes a minimum of 24 tests across more than 238 hours to earn the OtterBox Certified Drop+ Protection seal. These tests ensure lasting protection from drops, bumps, scratches and dings.
OtterBox offers a broad suite of cases, because iPhone users are as diverse and complex as their phone features. There's an OtterBox case for everyone:
The fashionable Symmetry Series is sleek with a raised, bevelled edge that provides extra protection for the touchscreen during facedown drops. Available in classic solids, trendy graphics, fully clear and clear graphics, it's the perfect fashion statement. Pricing for Symmetry Series is: AU$49.95/NZ$54.95 for iPhone 8; AU$64.95/NZ$69.95 for iPhone 8 Plus; and AU$49.95/NZ$54.95 for iPhone X.
Defender Series is the original protective case for iPhone with 10 years of design and development behind it. The rugged multi-layer case features a shell and outer slipcover to absorb and dissipate shock. Pricing for Defender Series is: AU$74.95/NZ$79.95 for iPhone 8; AU$89.95/NZ$94.95 for iPhone 8 Plus; and AU$74.95/NZ$79.95 for iPhone X.
Two form-fitting layers combine to create the thin, protective Commuter Series. The outer shell and inner slipcover combine to pull shock away from the device, and port covers keep debris out. Pricing for Commuter Series is: AU$49.95/NZ$54.95 for iPhone 8; AU$64.95/NZ$69.69 for iPhone 8 Plus; and AU$49.95/NZ$54.95 for iPhone X.
Strada Series Folio offers a luxurious 100 per cent genuine leather cover and trusted protection. The folio front clasps securely closed with a magnet to guard the display from scratches and includes a card slot. Pricing for Strada Series Folio is: AU$64.95/NZ$69.95 for iPhone 8; AU$84.95/NZ$99.95 for iPhone 8 Plus; and AU$64.95/NZ$69.95 for iPhone X.
Symmetry Series, Defender Series, Commuter Series, and Strada Series Folio are available now for iPhone 8,  iPhone 8 Plus and iPhone X in select Australian and New Zealand stores or from otterbox.com.1 These cases, available in exciting new colours and designs, are also compatible with iPhone 7 and iPhone 7 Plus. For more information, visit otterbox.com.
About OtterBox:
OtterBox innovates bold products that deliver confidence and trust in any pursuit. From its humble beginnings with a drybox in a Fort Collins, Colo., garage, OtterBox has honed and leveraged its expertise in manufacturing and design to become the No. 1-selling smartphone case brand in the U.S.2 and a leader in rugged outdoor lifestyle products.3
At the centre of every OtterBox innovation is a deeper goal to effect positive, lasting change. In partnership with the OtterCares Foundation, OtterBox grows to give back by inspiring kids to change the world through entrepreneurship and philanthropy. To learn more about this mission, visit otterbox.com/givingback.
For more information, visit http://www.otterbox.com/.