Hardware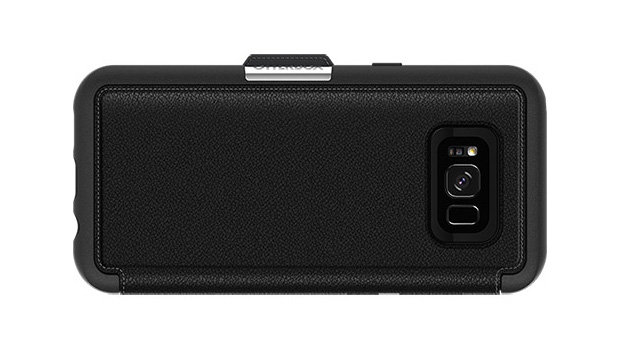 Published on June 9th, 2017 | by James Wright
Otter Box Strada Folio for Galaxy S8 Review
Summary: Otter Box Strada Folio for Galaxy S8 offers great protection but high-end looks!
The Strada Series Folio Case is a beautifully designed leather case for your Galaxy S8 from Otter Box that has been designed to keep your precious smartphone protected. I still cringe seeing people using their brand new smartphones without any protection and it's basically like walking around nude… something will eventually happen! However the Strada Series Folio Case for the Galaxy S8 safely keeps your smartphone protected from everyday bumps, knocks and even drops thanks to its polycarbonate shell.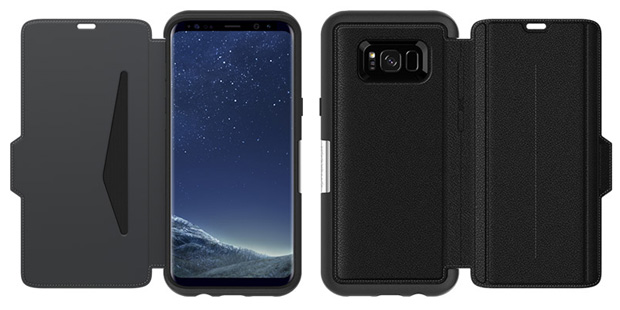 That's right, this product from Otter Box supports drop protection so should an accident occur, the case has been designed to disperse the shock away from your phone thanks to the polycarbonate shell and of course protect the screen. Furthermore it even has a card slot for your license and credit card which minimises what you actually have to carry. Installation is also quite simple as your Galaxy S8 just slides into the case (hence the folio design) and then you easily close it thanks to the magnetic latches. The overall design also looks high-end and I love that aged leather look which gives it that professional look.
While the folio is closed, your Galaxy S8 is totally protected and to access your smartphone, you simply push up the magnetic latch and presto, you have full use of your device. The back of the case even allows you to have access to the powerful camera of the Galaxy S8 and if you have "OK Google" installed, it makes using this feature quite easy. In terms of cons, there are none as the Otter Box Strada Folio for the Samsung Galaxy S8 is a well-designed product with some exceptional protection, including access to ports, volume control and the power button.
Recommended!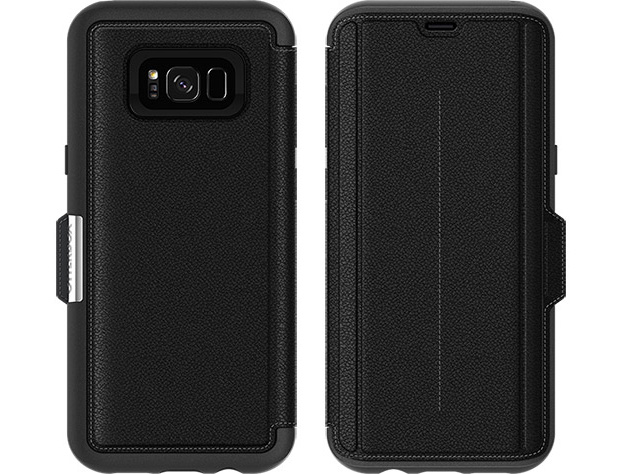 Features
The only Galaxy S8+ portfolio case backed with OtterBox Certified Drop+ Protection
Stylish, premium leather design looks great, feels great and improves with age
Galaxy S8+ folio case wraps around to protect the touchscreen, and locks into place with a polished magnetic latch
Features a convenient vertical card slot for cash or a card