Games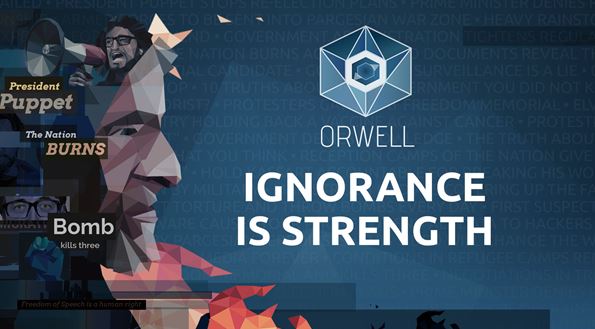 Published on February 19th, 2018 | by Admin
ORWELL: IGNORANCE IS STRENGTH LAUNCHING FEB 22, WISHLIST NOW
On February 22–just days from now–we will be releasing the second, darker season of the award-winning surveillance thriller, Orwell.
Orwell: Ignorance is Strength sees you inducted into "The Office"–a top-secret department of the government's Orwell security program–where you'll take on the role of an investigative agent during a time when civil unrest threatens a major political crisis between the Nation and neighboring country Parges.
With the power to both uncover and play with "the truth", you must decide for yourself how far you will go in the service of your country and whether the truth is sacred or ignorance is strength.
The game will be played out over three episodes which are releasing bi-weekly episodically, starting with episode one on February 22 and continuing with episode two on March 8 and episode three on March 22. Buying the game at any time purchases all three episodes.
Don't miss out on being part of the investigation as it unfolds. Wishlist it now!: http://store.steampowered.com/app/633060/Orwell_Ignorance_is_Strength/