Blu-ray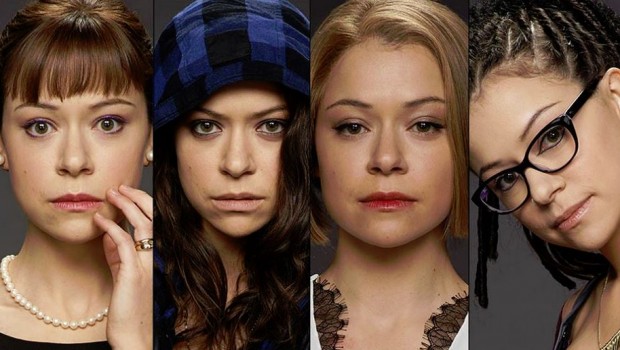 Published on July 15th, 2014 | by admin
Orphan Black Series Two Blu-ray Review
Summary: If you're a fan of thoughtfully constructed Sci-Fi or just love great television, then Orphan Black should be the next series you have lined up
Title: Orphan Black Series Two
Distributor: Roadshow Entertainment/ BBC
Format: Blu-ray
Running Time: 428 Minutes
Rating: MA15+
Genre: Sci-Fi
Reviewer: Sean Warhurst
When I reviewed Series One of the the astoundingly brilliant Orphan Black it was still a relatively unknown entity, overshadowed by more high profile and bigger budget dramatic fare.
Although still quite esoteric, I think it's safe to say that the show's profile has risen considerably in the interim between seasons, with the ranks of avid fans seeming to grow with each day and critics singing the praises of the show's star Tatiana Maslany and her multi-faceted performance, with many taking umbrage with the recent Emmy nominations criminally overlooking her for the second year in a row.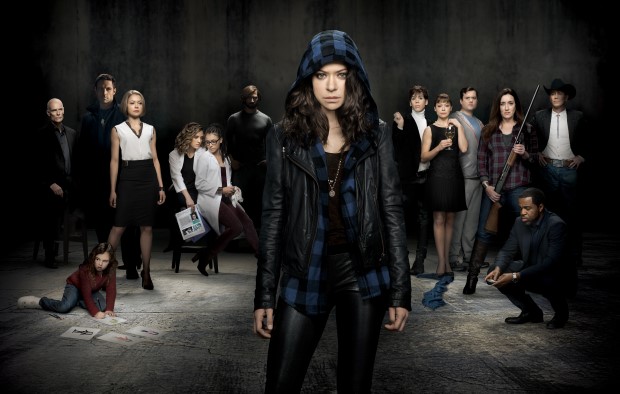 Series Two of Orphan Black picks up directly after the cliffhanger that closed out the previous series, with Sarah Manning's daughter Kira supposedly kidnapped by the villainous DYAD corporation, sending her on a collision course not only with the progenitors of herself and her clone sisters but also with a nefarious fundamentalist religious cult, The Proletheans, who are extremely interested in the potential fertility of particular clones.
Menawhile, Alison is struggling to present a façade of normality after playing her part in neighbour Aynsley's death, focusing her attentions on taking part in a stage musical with some pretty morbid themes. After the big reveal last season that Donnie, not Aynsley, was actually her monitor, Alison finds herself caught in a downward spiral of paranoia and distrust as she tries to block out her emotional pain via the abuse of alcohol and prescription medication.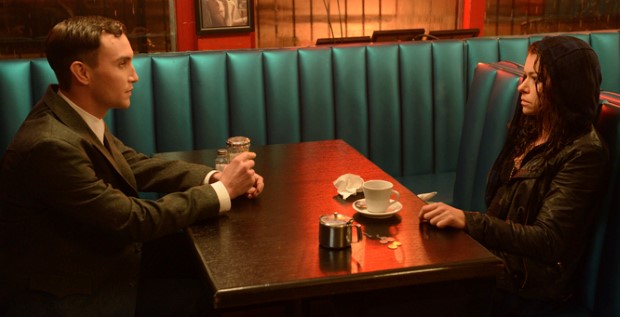 Elsewhere, Art and Angela are still searching for answers regarding the death of their colleague Beth and the apparent myriad of identical twins that keep cropping up and Cosima and her monitor/ lover Delphine are frantically searching for a way to reverse the respiratory disease that will seemingly eventually claim each clone, enlisting the resources of DYAD's laboratories and serving as the clone club's woman on the inside due to Cosima, along with Alison, signing herself over during the final episode of the previous season.
This season also reveals a whole lot more of Sarah's adoptive mother Mrs. S's secretive past and her role in knowingly hiding Sarah from DYAD, introduces us to Kira's biological father, who may have some skeletons in the closet of his own, shows a lot more of the scheming machinations of elite clone Rachel and her efforts to capture Sarah by any means necessary and explores just how important the offspring of a clone really is in the grand scheme of things… And there's also the surprise return of a familiar face.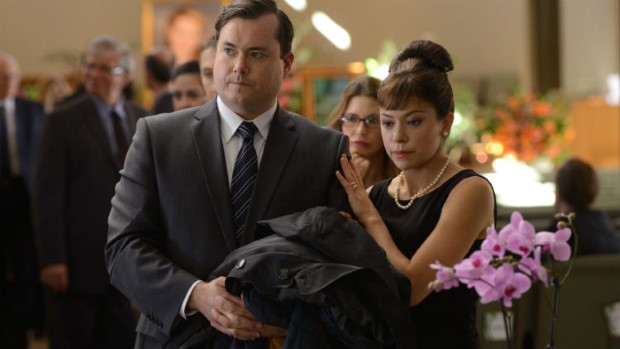 As with the series that preceded it, Series Two of Orphan Black is a tightly scripted and addictive viewing experience that will surely be amongst the very best that television has to offer this year; the subversion of expectations and deviations from the core plot all feel natural and essential to the over-arcing mythology of the series as a whole.
Once again Tatiana Maslany steals the show, with her performance as each member of the clone club absolutely astounding in regards to believability and accomplishment; she imbues each character with subtle nuances that serve to make each one of them utterly unique despite sharing so many traits, from vocal inflection to slight changes in physicality , movement and posture – It's truly an astonishing feat to behold and you'll often find that you'll have to remind yourself that it's actually a single actress embodying all of these diametrically opposed characters.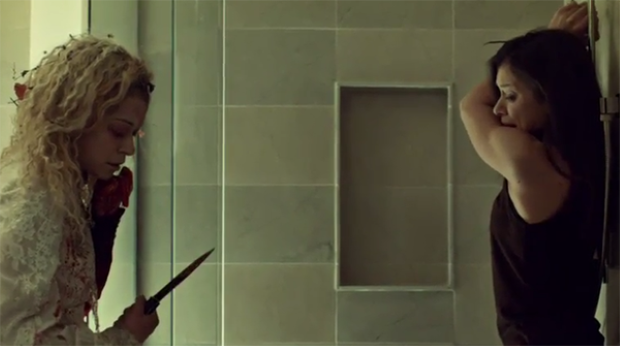 Tatiana Maslany's exemplary performance is bolstered by a pitch perfect supporting cast, particularly Jordan Gavaris as Sarah's flamboyant adoptive brother Felix and Kristian Bruun as Alison's husband Donnie, whose transformation this season adds more dimension to a character who has been painted with rather light strokes up until now and opens up some interesting potential avenues for him and Alison in the much awaited third season.
From a technical standpoint the production crew do a brilliant job, especially when one considers the show's low budget, with the scenes where the clones interact expertly staged.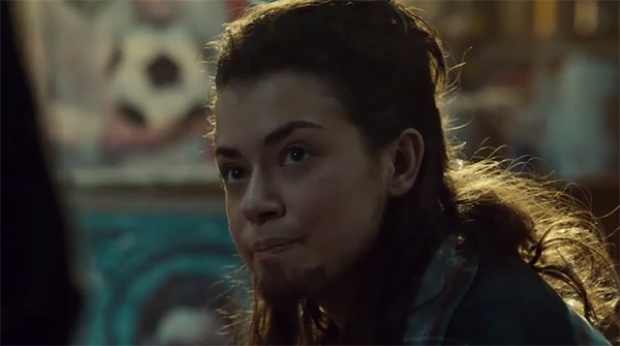 However it's not all sunshine and rainbows this time around – There are a couple of missteps that may cause fans to scratch their heads, most prominently the superfluous addition of Tony, a Trans clone who seemingly exists only to show off Maslany's range, a character who isn't helped by the normally impeccable effects department dropping the ball and settling on a poorly constructed goatee and tousled "Sarah" hair to differentiate him form the other clones.
Nonetheless, despite his obvious flaws, I'd be lying if I said Tony's addition wasn't somewhat amusing, and beside a personal desire for a few more all inclusive Clone Club scenes rather than the generally isolated plot threads each character follows this time around, I really can't fault this series in any way, with the cast and crew pulling off the seemingly insurmountable task of topping an expertly crafted first series.
Once again Roadshow's Blu-ray transfer takes top marks in both image and audio departments, with no complaints or any discernible issues in either area.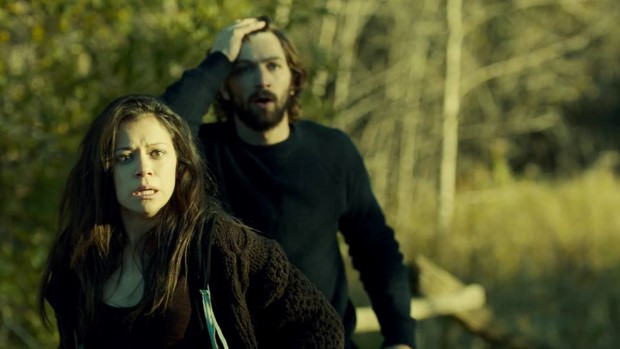 Episode Listing:
An interesting note for fans who noticed that the titles of episodes from the previous series came from Charles Darwin's "On the Origin of the Species", this series features titles derived from the works of Francis Bacon.
– Nature Under Constraint and Vexed
– Governed by Sound Reason and True Religion
– Mingling Its Own Nature With It
– Governed as It Were by Chance
– Ipsa Scientia Potestas Est
– To Hound Nature in Her Wanderings
– Knowledge of Causes, and Secret Motion of Things
– Variable and Full of Perturbation
– Things Which Have Never Yet Been Done
– By Means Which Have Never Yet Been Tried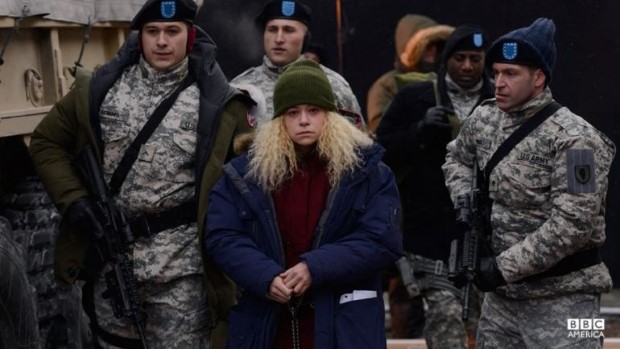 Special Features
This release only comes with a single supplemental feature, a brief behind the scenes look at the production of Orphan Black's second series.
Despite its short running time the featurette is packed with information and talking heads from the cast and crew as they delve into the different challenges of following up the show's terrific first season, Tatiana Maslany finding switching into each character a much easier process this time around and a look at the expansion of the mythos of the show and the introduction of the many new characters who play an integral part in propelling the story along to its eventual endgame.
List of Features
– A Look Inside (13:20)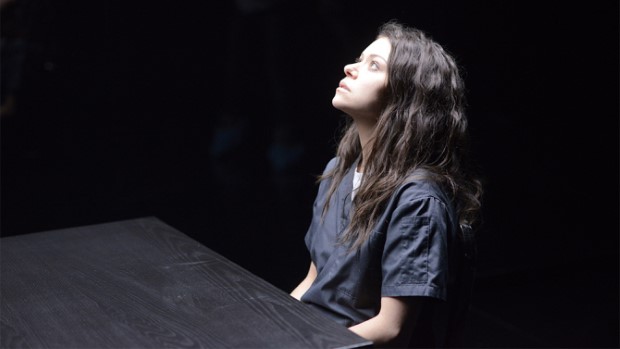 Final Thoughts
An exhilarating thrill ride that will have you enamoured with the boundless acting abilities of the wonderful Tatiana Maslany, Orphan Black's second series is an engaging and surprisingly much more action packed viewing experience that consistently steers the plot in an unexpected, and often hilarious, direction. The writing is finely honed and creates a compelling exploration of what it means to be human and the addition of the new cast of characters open up intriguing potential future storylines, most notably the reveal of the Castor project, the details of which I won't delve into for fear of spoiling the surprise for fans.
Simply put, if you enjoyed the first series then you'll love this one even more, and if you've never seen the show before then do yourself a favour and pick up a copy before the show's profile takes off into the stratosphere – You'll find one of the most enthralling and gripping programs currently on television and you'll also be able to boost your hipster cred by telling all and sundry state you "Liked Orphan Black before it was popular".
Seriously though – If you're a fan of thoughtfully constructed Sci-Fi or just love great television, then Orphan Black should be the next series you have lined up.
Highly, highly recommended.