Games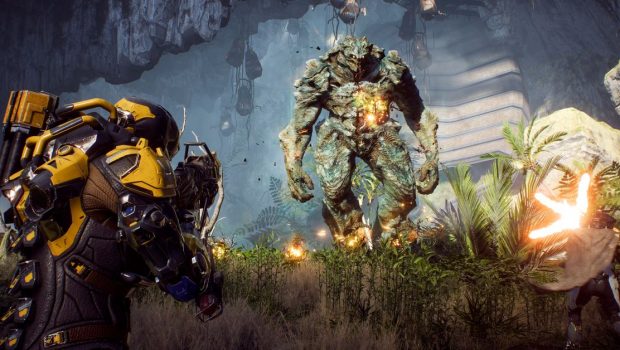 Published on March 13th, 2019 | by Admin
Origin Access Members Get Pyre and More This Month!
Boot up your PC for the latest titles coming to Origin Access this month, starting March 14th, including:
STAR WARS™ Jedi Knight: Dark Forces II – Be strong with the Force in this first-person action game and bring the Dark Jedi who murdered your father to justice.
STAR WARS™ Jedi Knight II – Jedi Outcast – Will you rejoin the Jedi order or slip deeper into the Dark Side? The fate of the galaxy rests in your redemption in the epic continuation of the STAR WARS™ Dark Forces saga.
Chaos on Deponia – Befriend new, wacky characters and solve brain-cramping puzzles – it's time to venture back to Elysium and use your charming wits to save Deponia from certain doom.
Check out the latest blog post for all the details. Additionally, this month subscribers can benefit from some in-game perks for the latest additions in our growing library:
Apex Legends – Flaunt some swag & make a name for yourself in the pandemonium of Kings Canyon. Log into Origin Access and play Apex Legends by June 30, 2019 to nab 1,000 Apex Coins, an exclusive Flatline Epic Weapon Skin and a special Banner Badge.
Anthem – Personalize your Javelin with the Exclusive "In All Directions" decal when you play Anthem between March 15 & 31.
Madden NFL 19 – Origin Access Basic subscribers get a Gold Team Fantasy Pack in Madden Ultimate Team on the second day of each month, and Premier subscribers can choose 2 Gold Players per month. Just make sure to access MUT once a month and go to the "Unopened Packs" in the MUT Store menu.
Stay tuned for more bonus rewards dropping throughout the month!
Origin Access Basic lets players take full advantage of an ever-evolving collection of 160+ games and 10-hour Play First Trials for new and upcoming EA games days before release. Origin Access Premier subscribers enjoy everything Basic has to offer plus get unlimited play of new EA games on PC first, the full games not just a trial, as long as they are a subscriber. To learn more, visit https://www.origin.com/aus/store/origin-access