Blu-ray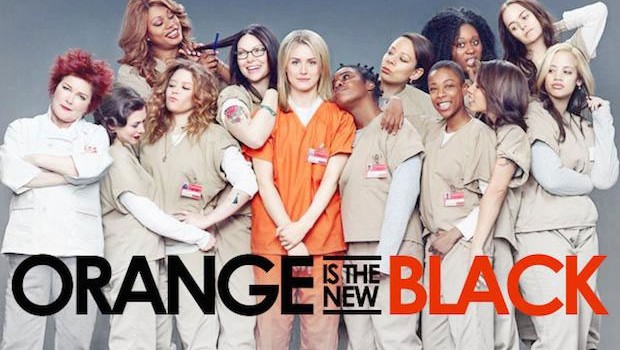 Published on May 29th, 2015 | by admin
Orange is the New Black Season Two Blu-ray Review
Summary: Orange is the New Black Season Two is unbelievably good!
Orange is the New Black is one of the most original and entertaining TV series in a long-time which revolves around the incarcerated Piper Chapman (Taylor Schilling) who made all the wrong decisions several years ago as she became a drug runner with her former girlfriend Alex. After the cliff hanger ending from season two which saw Piper violently attack fellow inmate Pennsatucky, she was transferred to a new prison in order to give evidence at the trial of their former drug boss.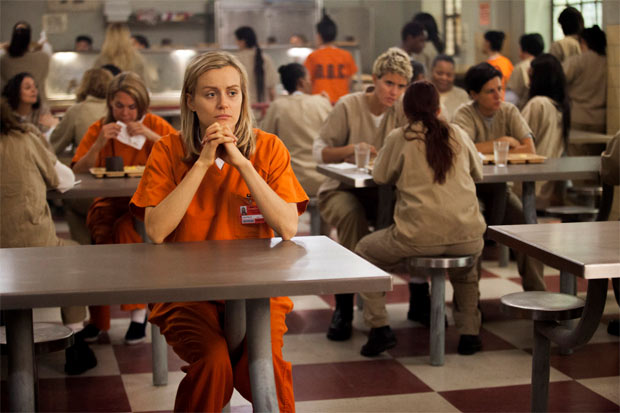 Alex suggested to Piper that they lie about their involvement in the case in order to prevent any repercussions with Piper to discover later on that Alex had actually set her up in order to win her freedom. As Piper returns to Litchfield Prison, she finally realises that she cannot be the naive prisoner anymore and tries to "toughen" up. To compound the situation for Piper, she learns that her fiancé Larry (Jason Biggs) is having an affair with her best friend and to make matters worse, Alex returns to prison which creates even more mixed emotions for our protagonist.
Like the previous season of Orange is the New Black, the series focuses on a variety of characters and uses flashbacks to help explore their pasts and why they are in prison. For example, we learn that Lorna has been lying about her husband ever since she came to prison as we discover that she has her own mental health issues and was arrested for making threats and stalking this man and her partner.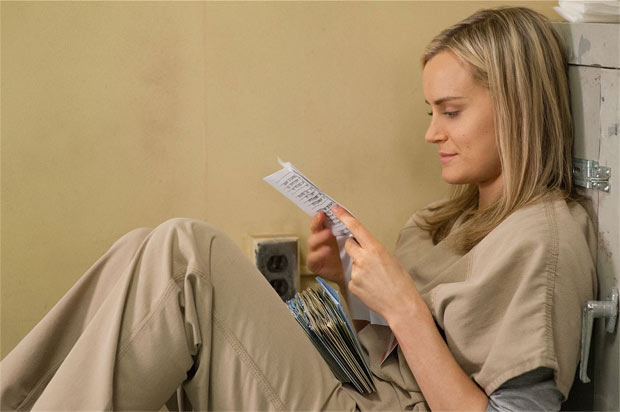 We also learn how Taystee came to where she is when she was forced to work for a motherly drug lord called Vee that resulted in her being incarcerated and to make matters worse for her, Vee once again shows up in prison. This then leads to a showdown between Red and Vee that were once friends, became enemies and now have a very strenuous relationship. Season two ends with another cliff-hanger that sees Rosa who has been diagnosed with terminal cancer escaping from prison and then running down one of her fellow prisoners. The writing is brilliant as are the characters and the actors!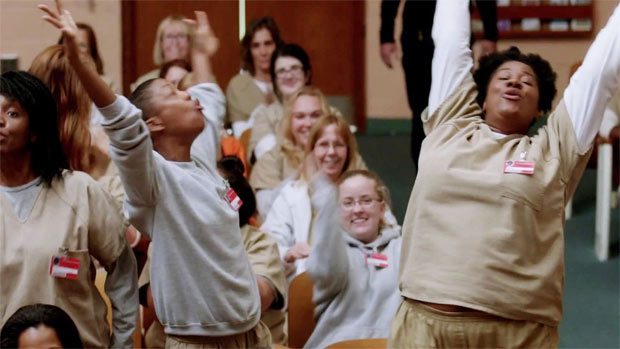 Final Thoughts?
What I loved about this season of Orange is the New Black is that it successfully uses drama, humour and even a touch of black humour to tell the story of these very interesting characters and even though there are only 13 episodes, you will easily watch these in a few sittings because it's that good! So if you loved season one and two, then this is another must have TV series to own and best of all, season 3 is just around the corner.
Highly Recommended!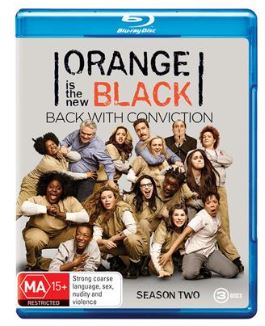 Blu-ray Details
Orange is the New Black Season Two
Actors – Taylor Schilling/Kate Mulgrew/Natasha Lyonne/Uzo Aduba/Danielle Brooks/Samira Wiley/Dascha Polanco/Taryn Manning/Laura Prepon/Laverne Cox/Lorraine Toussaint
Film Genre – TV Drama
Label – Roadshow
Audio – English (DTS-HD 5.1)
Aspect Ratio – 1.78:1
Region Coding – B (Blu-Ray)
TV Standard – PAL
Rating – MA15+
Year of Release – 2014
Primary Format – Movies/TV – Blu-Ray
Reviewer – Peter Bourke