Hardware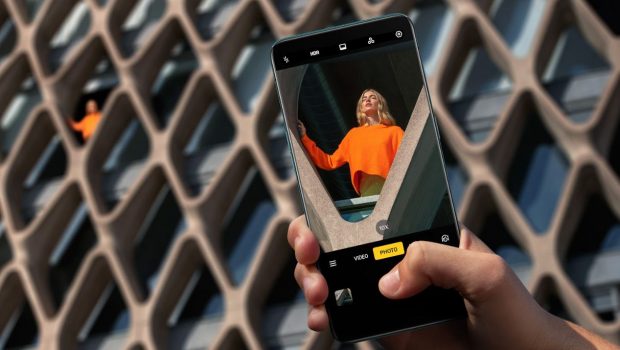 Published on June 3rd, 2019 | by Admin
OPPO Ushers in 5G Era with Revolutionary Reno Series
– 5G, Pop-up Pivot Camera and 10x Hybrid Zoom for $1,499 –
OPPO unveiled its first 5G smartphone, the Reno 5G, at a launch event in Sydney yesterday. Available in both 4G and 5G variants as part of the "Reno Series", the new range promises cutting-edge technology and exceptional photography in a unique design.
Reno 5G, the result of four years extensive R&D ushers in a new era of connectivity for Aussies looking for smarter, faster and more dynamic devices. During a live speed test at the launch event, the OPPO Reno 5G clocked download speeds of 1,942 Mbps.
Speaking at the launch, OPPO Australia Managing Director, Michael Tran said: "We're excited and proud to be bringing Reno to Australia, offering customers superior speeds and amazing value. 5G has been a hot topic for a long time now. The wait is over. 5G is here."
"Reno is transforming what is possible with a smartphone, whilst at the same time making innovation accessible to all. We've introduced state-of-the-art camera tech, game-changing processing power and an audio-visual experience second to none. What's more, with our Reno 5G variant, customers can be at the forefront of a new era of smartphone connectivity available through our carrier partners," added Tran.
It's not just 5G where the Reno Series is breaking new ground. The devices feature a world-first unique pop-up pivot camera, a 10x Hybrid zoom camera, as well as Qualcomm's latest and greatest Snapdragon 855 processor.
Aside from the ability to connect to a 5G Network, both models have near identical specs, including:
An innovative hidden camera
The Reno Series features a full panoramic screen, boasting a massive 6.6-inch OLED display. The chin of the Reno Series measures a mere 3.5mm, resulting in an impressive screen ratio of up to 93.1%. It also comes equipped with sixth-generation Corning® Gorilla glass, further enhancing display durability.
To achieve a seamless back with zero protrusions, OPPO placed the rear cameras completely under the glass chassis, with curved 3D glass panels providing a comfortable grip. Both models in the Reno Series come in two colours, Ocean Green and Jet Black, and feature a matte texture beneath the back-glass panel.
The Reno Series innovatively conceals the front-facing camera within a pivot-rising structure that rises on demand. The structure only requires 0.8 seconds to fully rise or lower, moving both smoothly and silently. The Reno Series also comes equipped with a light-sensitive, under-the-screen fingerprint sensor (Hidden Fingerprint Unlock 2.0). The sensor's all-new lighting system and algorithm improve the fingerprint-unlocking speed by 28%.
Brilliant photography with 10x Zoom
Both 4G and 5G variants in the Reno Series go above and beyond in photography by offering 10 x Hybrid Zoom.
It is equipped with a full-focal length tri-lens rear camera setup, including a 48MP primary lens, a 13MP periscope telephoto lens, and an 8MP wide angle lens. The cameras work together seamlessly to realise a full-focal-length of 16mm-160mm, thus achieving a 10x hybrid zoom. To ensure the quality of long-distance zoom photography, the Reno 10x Zoom also utilises a dual OIS design in its primary and telephoto lenses to mitigate device vibration.
The Reno Series comes equipped with Sony's 48MP IMX586 sensor, making it easy for anyone to capture professional-grade night shots. Furthermore, the all-new Ultra Night Mode 2.0 elevates the clarity and brightness of images through composite multi-frame noise reduction and multi-frame HDR technology. Both devices also boast 4K UHD video recording at 60fps, complete with both optical and electronic image stabilisation.
Advanced hardware and software that delivers powerful performance
Reno is powered by Qualcomm's latest Snapdragon 855 mobile platform, 8GB+256GB storage, and a 4,065mAh battery, which together drive an outstanding high-performance user experience. Both 4G and 5G models also come equipped with the new VOOC 3.0 fast-charging technology, which allows low-voltage fast charging while gaming or streaming video, without emitting excess heat or limiting performance.
The Reno Series features a proprietary system-level optimisation solution, Hyper Boost 2.0, developed independently by OPPO. Hyper Boost 2.0 includes three separate modules, Game Boost, System Boost, and App Boost, which provide significant improvements to gaming performance, system speed, and app opening speed, respectively. Both models run on the new ColorOS 6, which is perfectly designed for use on borderless displays and provides a more immersive and balanced user experience via customised UI layout, colours, fonts, and other key features, such as the introduction of an app drawer.
To complete the package, Dolby Atmos provides the Reno Series with bigger, better and more immersive audio experience. Equipped with stereo speakers, three microphones for stereo sound pick-up, NFC function and other hardware accessories, the OPPO Reno Series delivers an elevated experience to consumers around the world.
Pricing & Availability
Reno 5G,
Pre-order: from 31st May, 2019 through Telstra and JB HiFi – includes a set of Bose QuietComfort 35 headphones valued at $499.95*.
On sale: 11th June, 2019 – includes a set of Bose SoundSport Free Wireless Earphones valued at $299.95*
Reno 10 x Zoom (4G)
Onsale:  11th June, 2019 through Telstra, JB HiFi, The GoodGuys, Officeworks, Mobileciti, Woolworths Mobile, Wireless1 and Telechoice – includes a set of Bose SoundSport Free Wireless Earphones valued at $299.95*
*Via redemption and while stocks last. Terms and conditions apply.