Hardware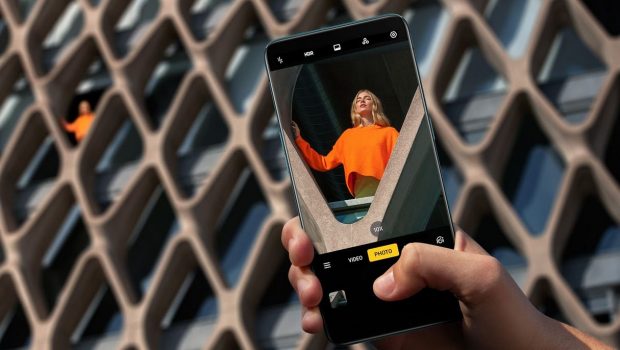 Published on September 12th, 2019 | by Admin
OPPO Showcases New CameraX Capabilities at Google Developer Days China 2019
OPPO has announced that it will be among the latest batch of device companies to support Google's CameraX, the new Android Jetpack support library for camera app development. Debuted during a keynote at Google Developer Days China 2019 (GDD China 2019) on September 11 in Shanghai, the capabilities powered by OPPO's imaging technology and CameraX were demonstrated through a Reno 10x Zoom handset. At the event, OPPO and Google also announced the full lineup of OPPO smartphones that will support the new solution.
Google's CameraX, an Android solution which enables developers to leverage the camera experiences and features from a device's native camera app, will be supported by a range of OPPO devices, including OPPO Reno 10x Zoom and future Reno devices. Through the integration of CameraX on OPPO smartphones, developers can now tap into OPPO's leading imaging technologies by applying as little as two lines of code. Without the need for device-specific code, devices supporting CameraX will also enable developers to use OPPO's cutting-edge HDR and Beauty capabilities to seamlessly improve their app experiences.
"OPPO is always committed to creating better user experiences with innovative products for our global users. We are glad to partner with Google's CameraX to empower developers, build a healthy and open ecosystem and explore more solutions in imaging technologies," said Michael Tran, Managing Director of OPPO Australia.
"We look forward to continuing to drive the development of the most innovative apps in the era of intelligent connectivity and create a better life for our users around the world."
As an early adopter of CameraX, OPPO has opened its innovative imaging technologies to all developers, allowing them to better tailor their app experiences for OPPO users. At GDD China 2019, OPPO demonstrated the new capabilities live on its Reno 10X Zoom handsets and invited visitors to the OPPO booth to test the smartphones with and without CameraX through CameraX Basic, producing a dramatic boost in photo quality. Using the app, attendees were also able to take advantage of OPPO's advanced camera features like Beauty Mode and HDR to capture outstanding, high-quality photos.
A pioneer in imaging technology, OPPO constantly innovates in the development of cutting-edge innovation for smartphone photography and related fields. By opening its camera capabilities through CameraX, OPPO aims to enable more third-party developers to leverage its leading camera technology to create more diverse applications and fulfill users' needs for a professional, robust and convenient photography experience.