Games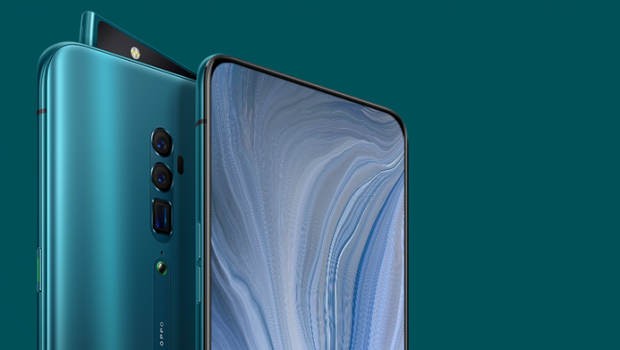 Published on July 4th, 2019 | by Admin
OPPO Research finds 5G will level-up mobile gaming
Almost half of Aussies game on their smartphone with this number set to increase thanks to 5G
According to the 5G Futures report, commissioned by OPPO, the mobile gaming industry is set to explode with the introduction of 5G, with over a quarter of Australians being interested in cloud gaming services on smartphones.
The mobile gaming industry in Australia is booming, with Telsyte estimating the market was worth $1.1bn in 2018. According to the 5G Futures report, 46 per cent of Australians currently play games on their smartphones, beating computers (36 per cent) and starting to rival console gaming (66 per cent).
Of those smartphone gamers, almost a third are regular gamers and over half play games (55 per cent) online. However, their gaming experience is currently hindered by internet issues, impacting 4 in 5 online smartphone gamers in the last 12 months. Among these were unstable connections (66 per cent), long download times (64 per cent) and latency (59 per cent).
"From lag-free performance, faster downloads and improved connectivity, mobile gaming is set to explode in Australia thanks to the introduction of 5G. Not only that, but we will see the mobile gaming experience improve, thanks to advances in cloud gaming, AR and VR, which will take mobile gaming to the next level and compete against traditional platforms," said Michael Tran, Managing Director of OPPO Australia.
"This is why OPPO has invested significantly in its gaming capabilities, from cloud gaming to innovations within our devices that optimise the gaming experience. We believe we're on the cusp of a smartphone gaming revolution and OPPO is positioning itself at the forefront of this industry," said Tran.
OPPO users seem to agree, with 69 per cent of OPPO owners playing games on their smartphone (23 per cent higher than average). Additionally, of those that intend to purchase a smartphone in 2019, 43 per cent are interested in purchasing a smartphone that allows for an optimised gaming experience.
The rise of cloud gaming
It's not just optimised devices gamers are excited about, with two-thirds (66 per cent) of online smartphone gamers, and one in three (33 per cent) of all Australians, interested in cloud gaming based on the potential of 5G.
Foad Fadaghi, Managing Director at Telsyte, believes this is the next evolutionary step for online gaming and will see the  industry broadly develop cloud gaming strategies for the next generation of smartphones.
"The low latency of cloud based gaming on 5G will create a cutting edge online gaming experience, and cloud gaming will be a big driver for early adopters of 5G smartphones."
For gamers looking to take advantage of the new 5G network, OPPO has just launched its first 5G enabled smartphone in Australia, the Reno 5G, which is currently the most affordable and one of the fastest 5G handsets in Australia – achieving download speeds of 1.9Gbps at its launch event.
The Reno 5G retails for $1,499RRP and includes a bonus pair of Bose SoundSport Free Wireless Earphones, valued at $299. The device also includes a world-first unique pop-up pivot camera, a 10x Hybrid zoom camera, Qualcomm's latest Snapdragon 855 processor and is optimised for mobile gaming through GameBoost 2.0.
For more information visit www.oppo.com.