Hardware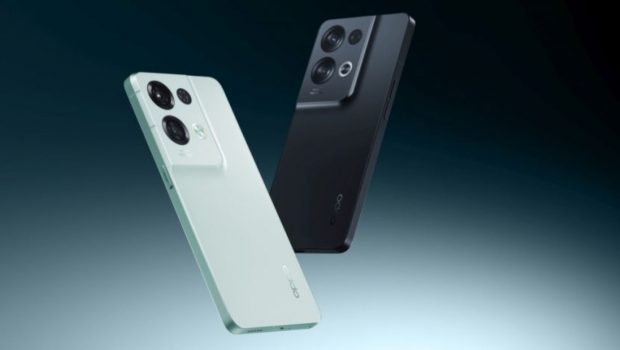 Published on October 2nd, 2022 | by Andrew Bistak
OPPO Reno8 Pro 5G Review
Summary: The OPPO Reno8 Pro 5G provides both style and power to the end-user, including some fantastic photography.
OPPO recently launched their new Reno8 Pro 5G smartphone that is a top midrange device and comes with a wealth of useful everyday features and more importantly is performance driven. The OPPO Reno8 Pro 5G is powered by the Dimensity 8100-100 Max Octa-Core processor with 8GB RAM and a gigantic 256GB of storage for apps, music and photos. RAM can virtually be expanded between 2 to 5GB as well to ensure that your user experience always comes first that with all the technical specifications of the Reno8 Pro 5G makes it a fast smartphone.
OPPO Reno8 Pro 5G Gallery
For additional imaging quality, add in the MariSilicon X NPU (Neural Processing Unit) for more vibrant colours, clearer images and the Reno8 Pro is a beast when it comes to photography with its impressive rear cameras (50MP(f/1.8) + 8MP(f/2.2) + 2MP(f/2.4)) and front selfie camera at 32MP. Further, it supports two SIM cards plus OPPO's proprietary fast 80W charging (SUPERVOOC) that can charge up to 50% of the battery in almost 10 minutes.
Add in a high quality 6.7″ AMOLED 120Hz display (resolution: 2412 × 1080) with a screen to body ratio of 93.4% and using this device every day will be a treat due to the clarity and vibrancy of the screen with Corning Gorilla Glass 5 for those expected drops happen. OPPO also have a preinstalled screen protector on the screen which again adds another layer of protection to your smartphone investment.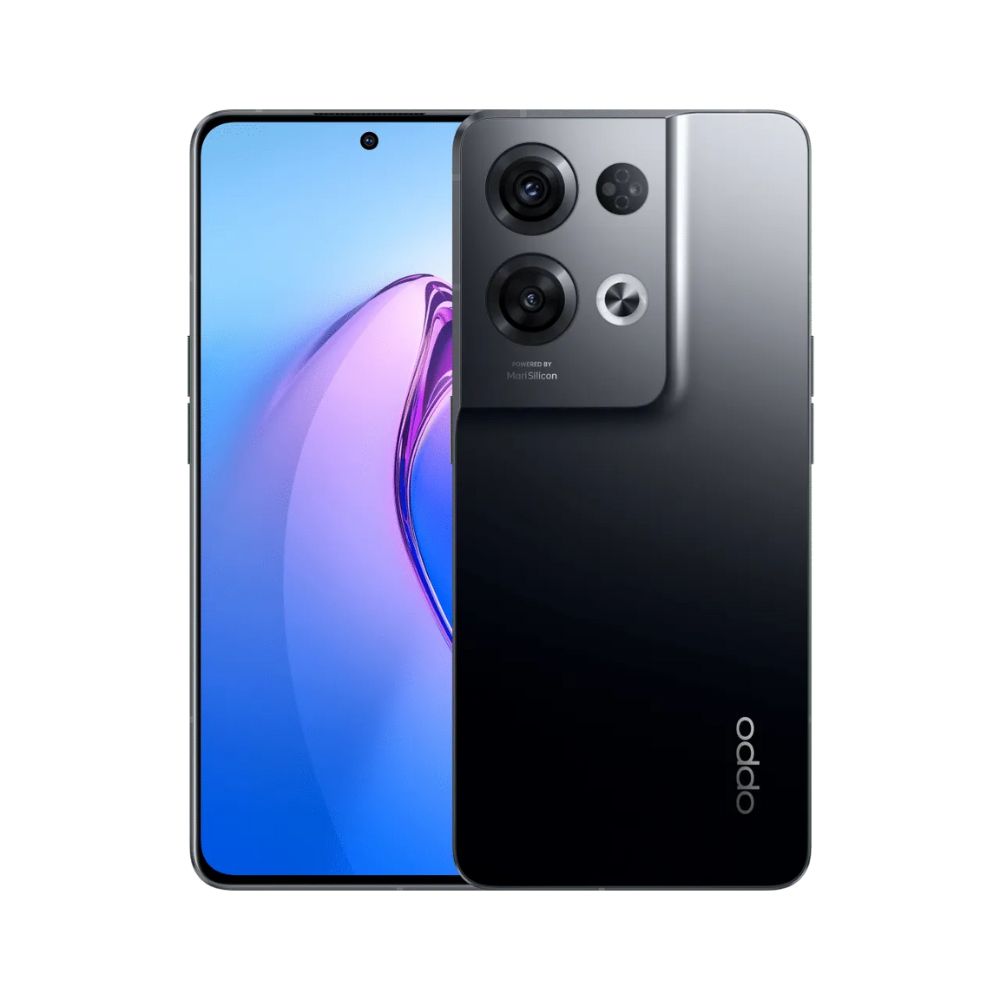 Reno8 Pro 5G Highlights
Ultra-Clear Imaging Processor: MariSilicon X NPU
Self-developed World's First 6nm imaging processor. The Dual Flagship Sony camera delivers an unprecedented night portrait shooting experience. The industry-leading Turbo RAW algorithm automatically recognizes and removes noise when shooting night shoots. Turning low light shots into stunning masterpieces.
4K Ultra Night Video
4K Ultra Night Video featuring revolutionary AI noise reduction. Get ready to capture the future, see it in full detail and vivid colour.
80W SUPERVOOC™
With the power of 80W SUPERVOOC™ charging, the Reno8 Pro 5G battery can charge up to 50% in just 11 minutes2. Our proprietary Battery Health Engine extends the all-important lifespan of the 4500mAh3 battery by intelligently controlling the charging current and voltage.
Streamlined Unibody Design
Created using an eight-step nanometer-scale polishing, the ultra-sleek, unibody design of the Reno8 Pro 5G is the slimmest4 (7.34mm) Reno on the scene, in Glazed Green and Black.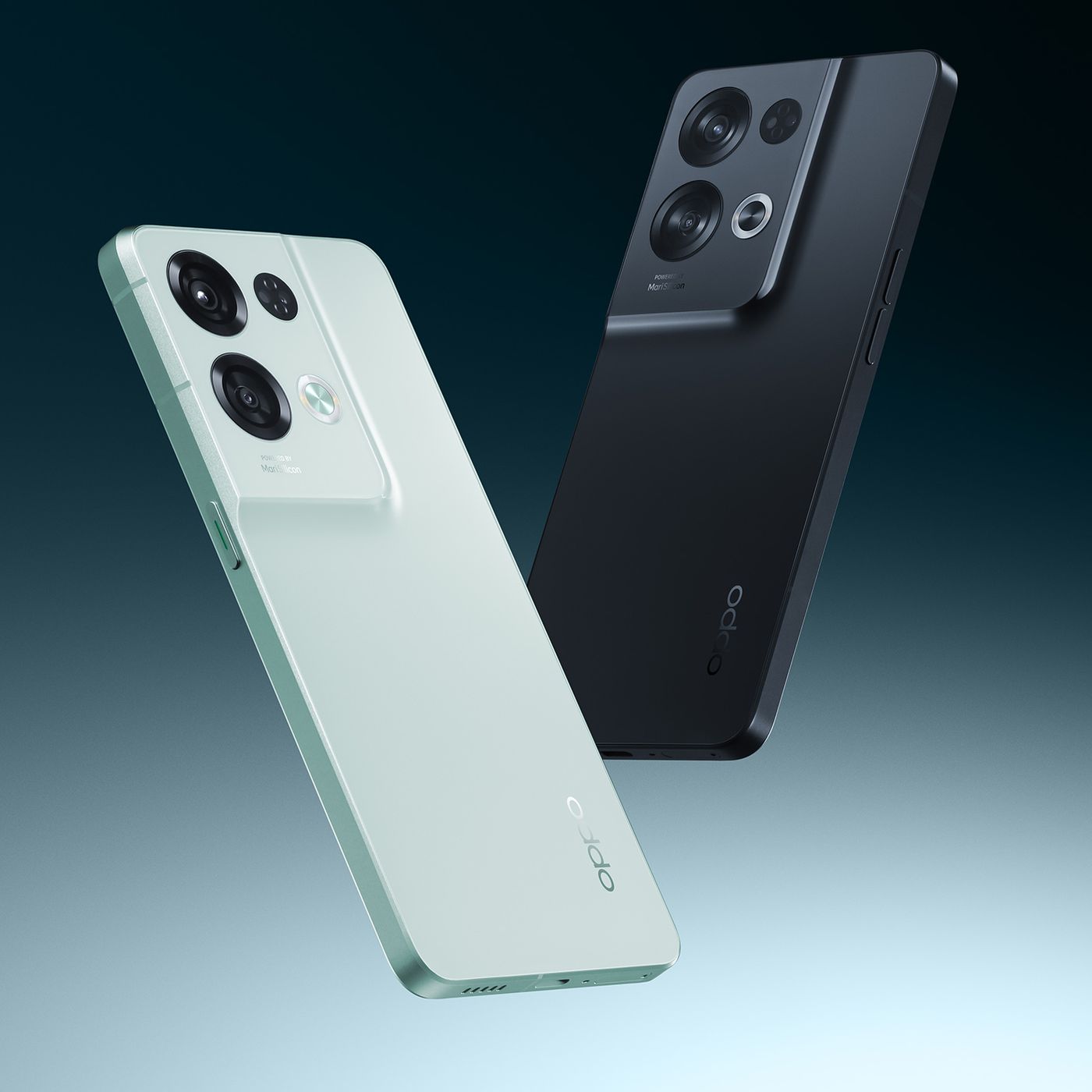 Aesthetically the OPPO Reno8 Pro 5G is a stylish slimline smartphone which measures at 161.2mm (height) x 74.2mm (width) and a thickness of just 7.34mm with a weight of around 183 grams. While the unit is a little top heavy due to the camera system on the back, it does feel good while using it but its back glazing can be slippery. Supporting the touch screen, there are two volume buttons on the left and a power/smart button on the right. The Reno8 Pro 5G is available in two colours available, glazed black (reviewed) and glazed green with both having a nice shimmer to the rear of this smart device with an IP54 rating, meaning that it can handle the odd splash of water. Overall it's a fantastic looking smartphone!
Unboxing
Setup
Setup of OPPO Reno8 Pro 5G is like other modern Android phones that gives the user an easy to follow wizard which also includes transferring information from your old phone to the new one. While this feature works very well, including moving your contacts, call history, texts and photos, you will need to reenter your login and password details for any apps that require it. Transferring the data from my old Android phone to the OPPO Reno8 Pro took around 30 minutes and the previous phone had quite a large amount of photos.
The base operating system of the OPPO Reno8 Pro 5G is Android 12, however ColorOS 12 is an interface that sits on top of the operating system and gives the user a much more refined experience with some clever smart features. Some of the ColorOS 12 features include easy PC connection, the creation of your very own Omojis based on you, a privacy dashboard to manage permissions plus air gestures to navigate the phone without touching it.
As a result, a much more refined and user-friendly smartphone that is made even nicer due to the high-quality display with super clear text and vibrant images that relays itself well to streaming such as YouTube and Netflix. Also, the speaker on the Reno8 Pro is quite clear and loud which is definitely one of the better sound systems around.
Once you are connected to your mobile network or Wi-Fi, the phone comes with everything you need to get you started from a Browser, Google Tools and social media such as Facebook. A quick open of the Google Play Store allows you to download other apps and games.
Benchmark
The OPPO Reno8 Pro is powered by ARM processor that is broken down into two core clusters, 4 Cores @ 2.0Ghz and 4 Cores @ 2.85Ghz. While the Smartphone comes with 8GB of RAM, 7.22GB is available to the user which is more than ample and still makes it a fast device and whether that's navigating the operating system, surfing the net, streaming, using it for photography or gaming, we found the OPPO Reno8 Pro fast and responsive.
Geekbench 5 scored the OPPO Reno8 Pro at 830 for the Single-Core Score and 3245 for the Multi-Core Score. In comparison, the Reno8 Pro Single-Core is between the Samsung Galaxy S20+ (789) and the Samsung Galaxy S21 5G (876). However its Multi-Core comparison scored almost 200 points more (3245) than the Samsung Galaxy S21 Ultra 5G.
Given that, it scored where it should for this price point compared to its competitors.
Gaming
With the CPU, GPU, RAM and storage combination of the Reno8 Pro, gaming was a treat. All the titles tested produced exceptional results with no slowdowns or graphical glitches. The titles included Real Racing 3, Call of Duty Mobile, Lost in Blue, Diablo Immortal, RuneScape, Chrono Trigger and Arena of Valor. So if you're a gamer, you will be pleased at the mobile gaming capabilities of this phone and I really loved playing Diablo and COD on this device.
Even though you can stream your mobile gaming to the TV, some of the faster titles did produce some lag (perhaps my TV?) but even so, it does create that console like experience. The Reno8 Pro also works well with a Bluetooth gamepad that really turns it into a portable console, especially with Xbox Cloud gaming or streaming from your Xbox Series X for local gaming. There is also a game mode for more immersive gaming such as disabling notifications, using speaker mode for calls, quick startup or vibration as some of the features.
Photography
When it came to photography, the OPPO Reno8 Pro captured some stunning images courtesy of its powerful conglomerate of cameras –  50MP(f/1.8) + 8MP(f/2.2) + 2MP(f/2.4). In bright light, images were shot with no fuss that produced clear images with vibrant colours. Even in low light, photos were good and night shots, again a relatively flawless experience in capturing those images. Fortunately I was able to test this phone during my holidays in Queensland (the theme parks) and then back to Melbourne for Artvo.
The front facing camera also done a remarkable job at images with no flash in lowlight rooms or complete darkness. Equally videos recorded well, both in day and night, including crystal clear and smooth 4K video. The only drawback is that the camera system only supports a 2 optical system, however it's digital zoom goes up to 20 that will reduce the quality considerably, so I wish it had a 5 or even 10 optical zoom. Digital is great for buildings but not so for people or wildlife.
Of course a picture is worth a thousand words so here's our photos that was captured on the Reno8 Pro, including some stunning macro shots.
Gallery
Warner Bros. Movie World, Gold Coast Queensland
ArtVo, Docklands Melbourne
Colours
The Hilton, Gold Coast Queensland
Digital Zoom
Gold Coast day

Low light to night photography (The Hilton & Warner Bros. Movie World)
Sea World, Australia Zoo  and Brisbane South Bank
I really can't fault the camera system on this smartphone as it done a remarkable job at capturing our holiday and of course… my testing!
Final Thoughts?
With a recommended retail price of $1199AUD (September 2022), OPPO deliver an intuitive and powerful midrange smartphone that is perfect for all your needs, including an element of future proofing. Furthermore, it's a very well designed smartphone that looks sleek and stylish. The only thing missing from this is phone is wireless charging, however given the speed of fast charging compared to wireless, it's almost a moot point and it is missing a 3.5mm audio port as well but wireless headphones is far superior. So whether you're streaming, taking photos, gaming or just need to upgrade you're existing smartphone, the OPPO Reno8 Pro 5G indeed ticks all the right boxes.
Recommended!