Hardware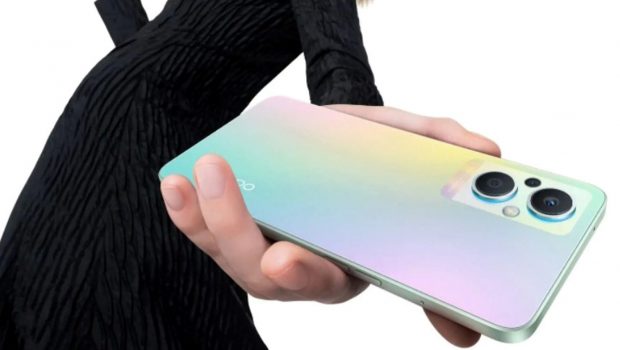 Published on August 8th, 2022 | by Andrew Bistak
OPPO Reno8 Lite 5G Review
Summary: The OPPO Reno8 Lite 5G is another hit from this company that merges aesthetics with tech!
Official Blurb:
This OPPO Reno8 Lite Smartphone puts an entire virtual world in the palm of your hand, allowing you to stay in touch with friends and family for longer with the powerful 4500 mAh lithium-ion battery, while giving you access to the latest applications and games, all viewable on a state-of-the-art screen. The dual rear cameras let you capture every important moment, while the powerful Snapdragon processor and 5G connectivity lets you share those moments in an instant. Plus, it comes with a pre-applied screen protector and protective case for peace of mind as you put it through its paces.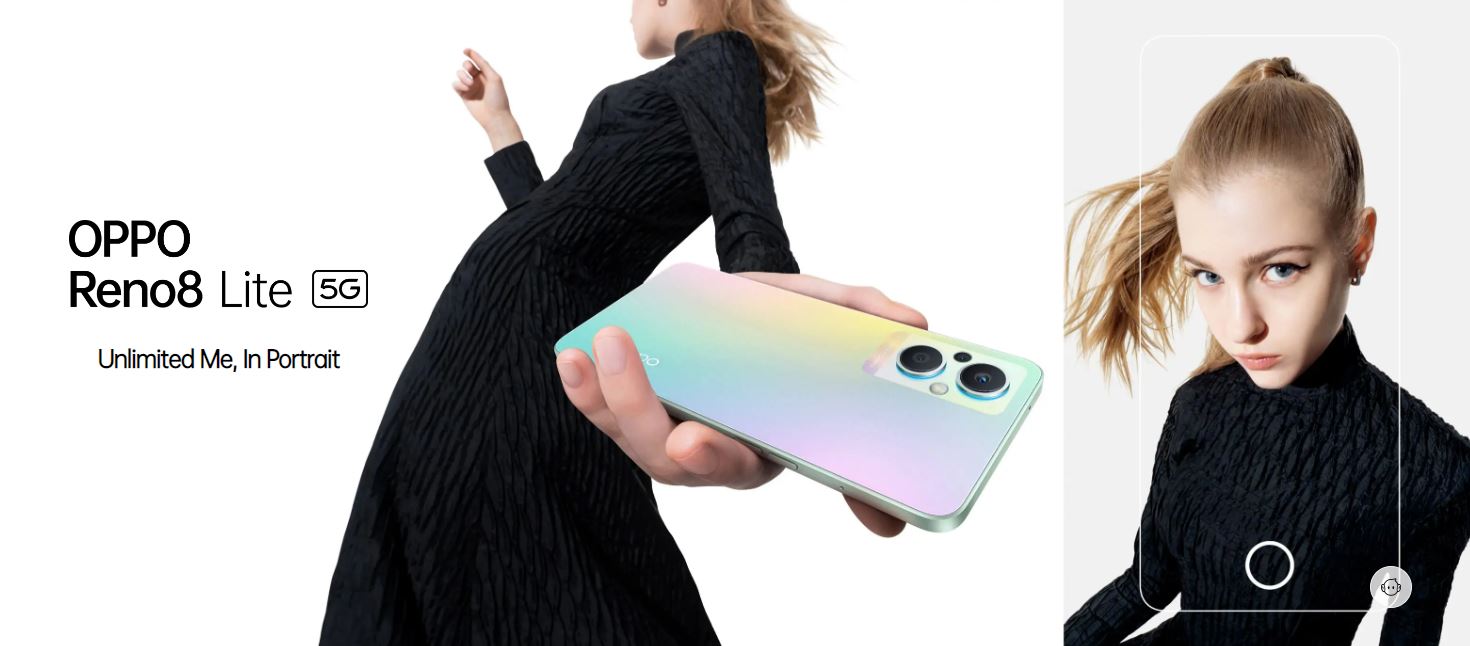 OPPO Reno8 Lite 5G Review: The Reno8 Lite 5G is part of the Reno family of smartphones from OPPO and retails for $599AUD (August 2022). It is powered by the Qualcomm Snapdragon 695 CPU that has 8 cores with a speed of up to 2.2Ghz to deliver enough power for all your smartphone requirements.
It also comes with 128GB ROM for storage plus 8GB RAM to run the phones many features (at ease) and of course, a faster user experience while navigating the Android 11/ColorOS 12 interface, including various apps and games. Add in a 64MP AI Triple Camera, fast charging capabilities and a 6.43" AMOLED FHD+60Hz display and on paper, it's definitely a strong midrange phone with excellent elements of future proofing.
Welcome to the OPPO Reno8 Lite 5G!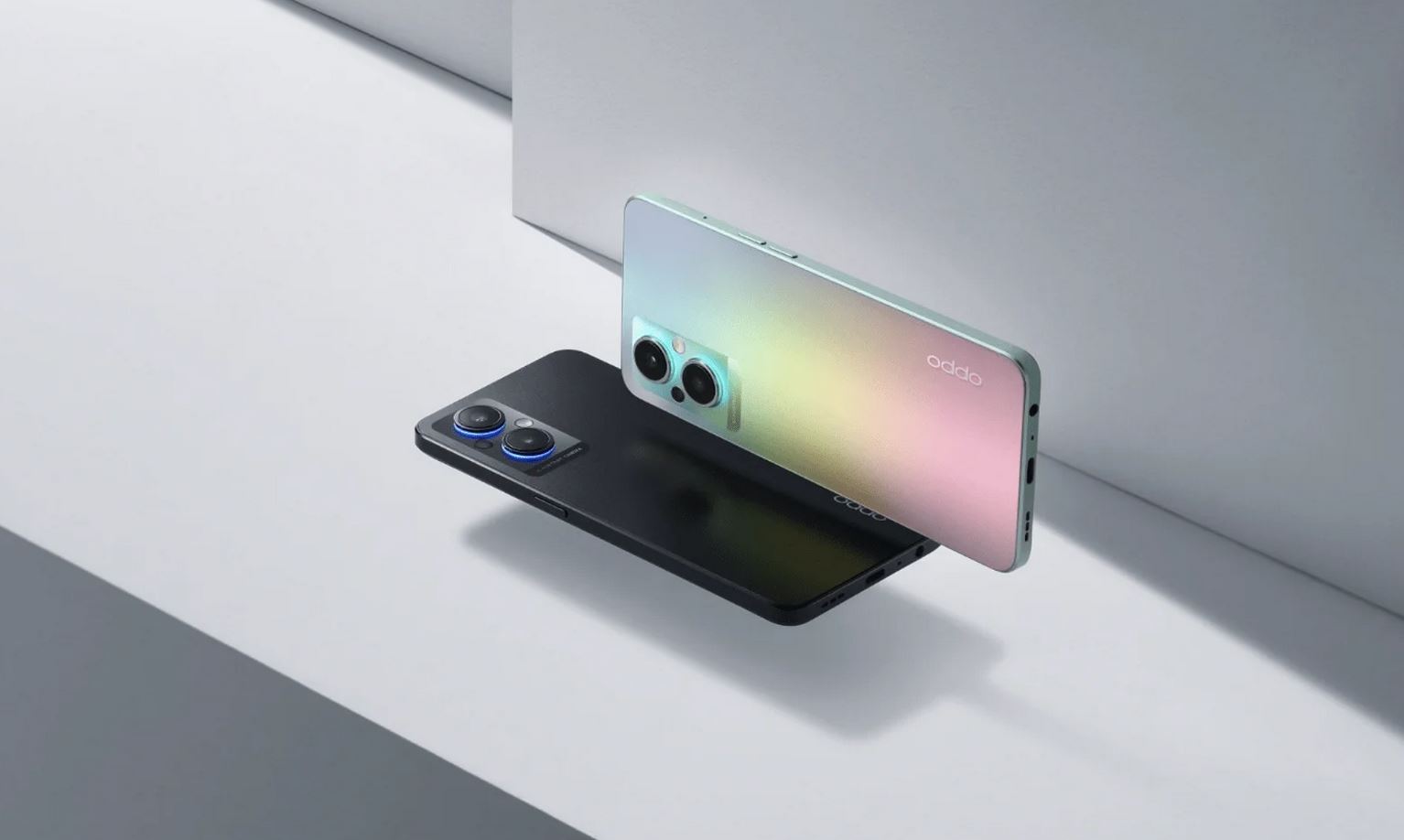 Key Features
Enjoy Amazing Effects with Bokeh Flare Portrait
Dual Orbit Lights Lens Feature
OPPO Enduring Qualit
TÜV SÜD 36-Month Fluency Rating A
#: Guaranteed to run smoothly for over 3-years… we're looking at you Apple
64MP AI Triple Camera
4500mAh Battery with 33W SUPERVOOC™
Flat edge, Retro design with OPPO Glow
6.43" AMOLED FHD+ 60Hz Gorilla Glass 5 display
In Display Fingerprint
128GB ROM + 8GB RAM
PX4 Splash Resistance
Android 11 + ColorOS 12
Wi-Fi 5 + Bluetooth v5.1
Unboxing Gallery
Box Contents
Phone
USB cable
Charger
SIM ejector tool
Protective case
Safety guide
Quick start guide
Warranty card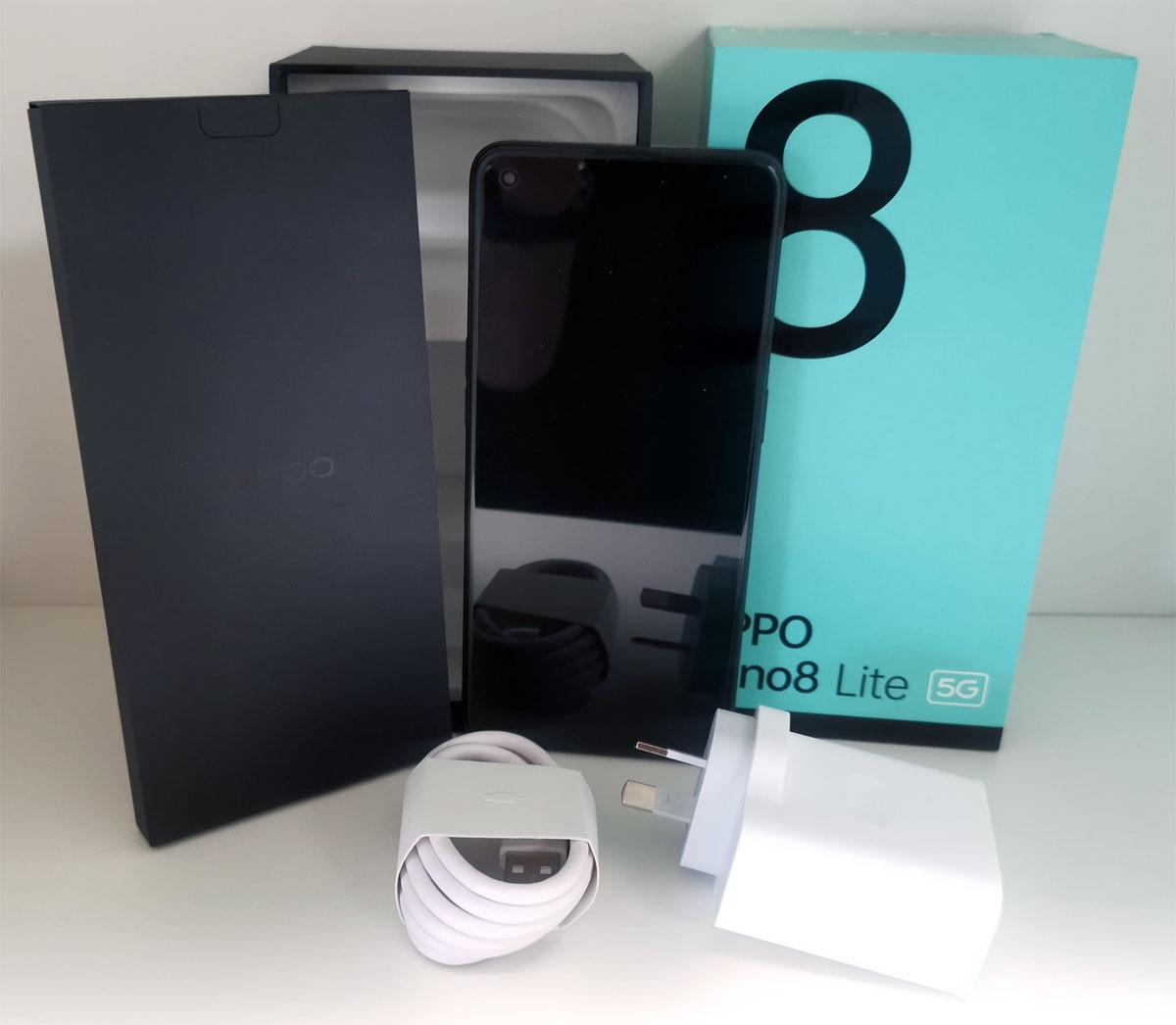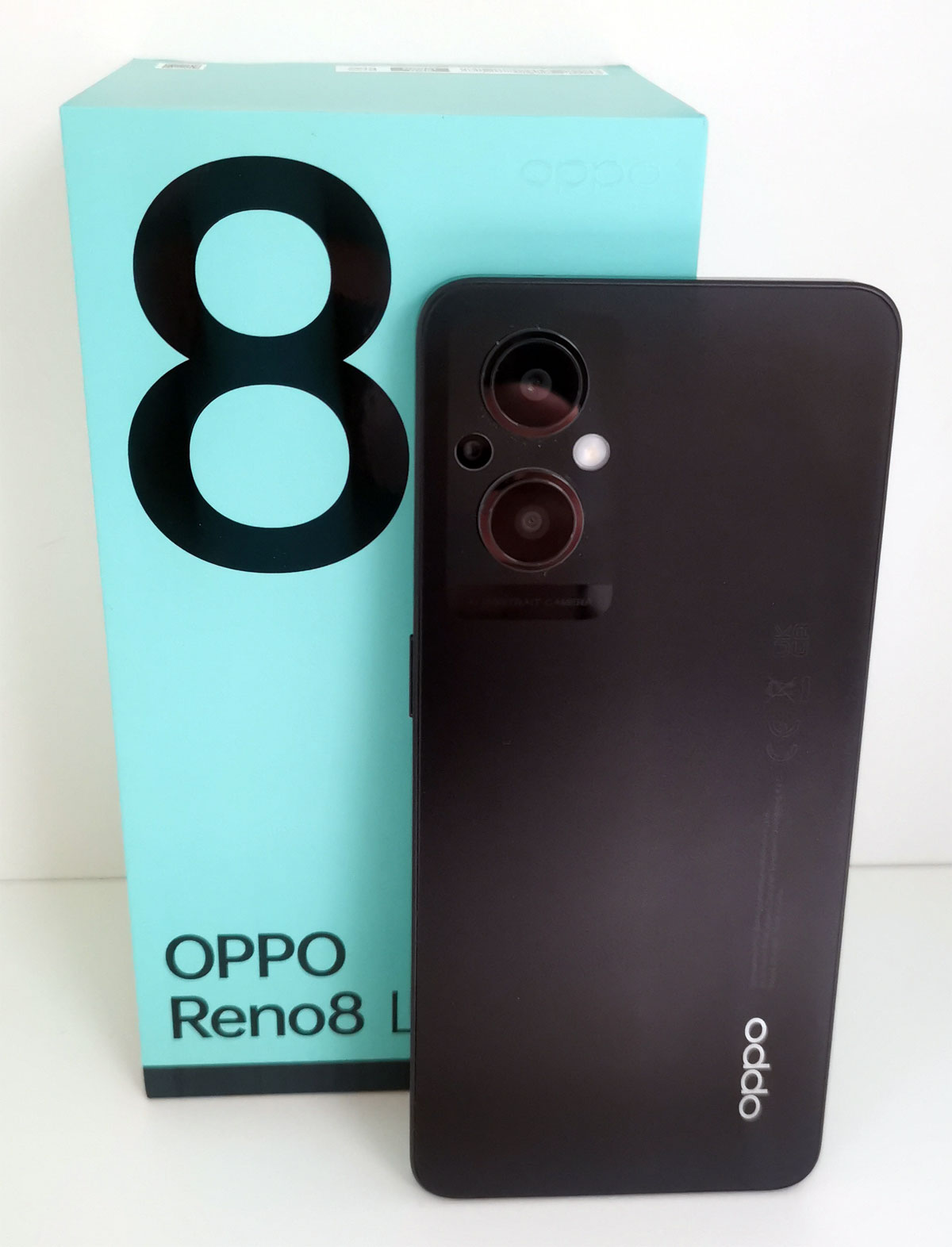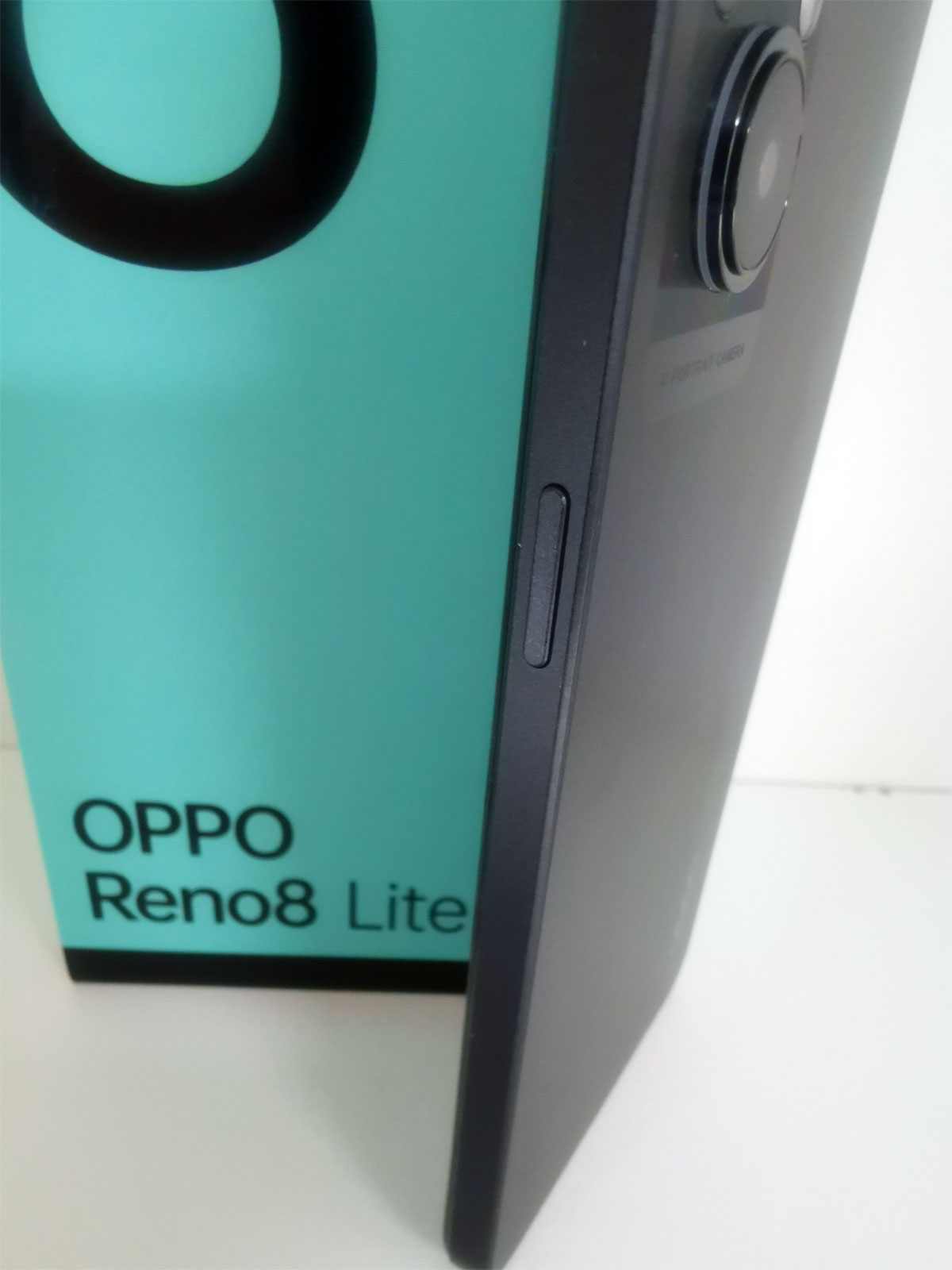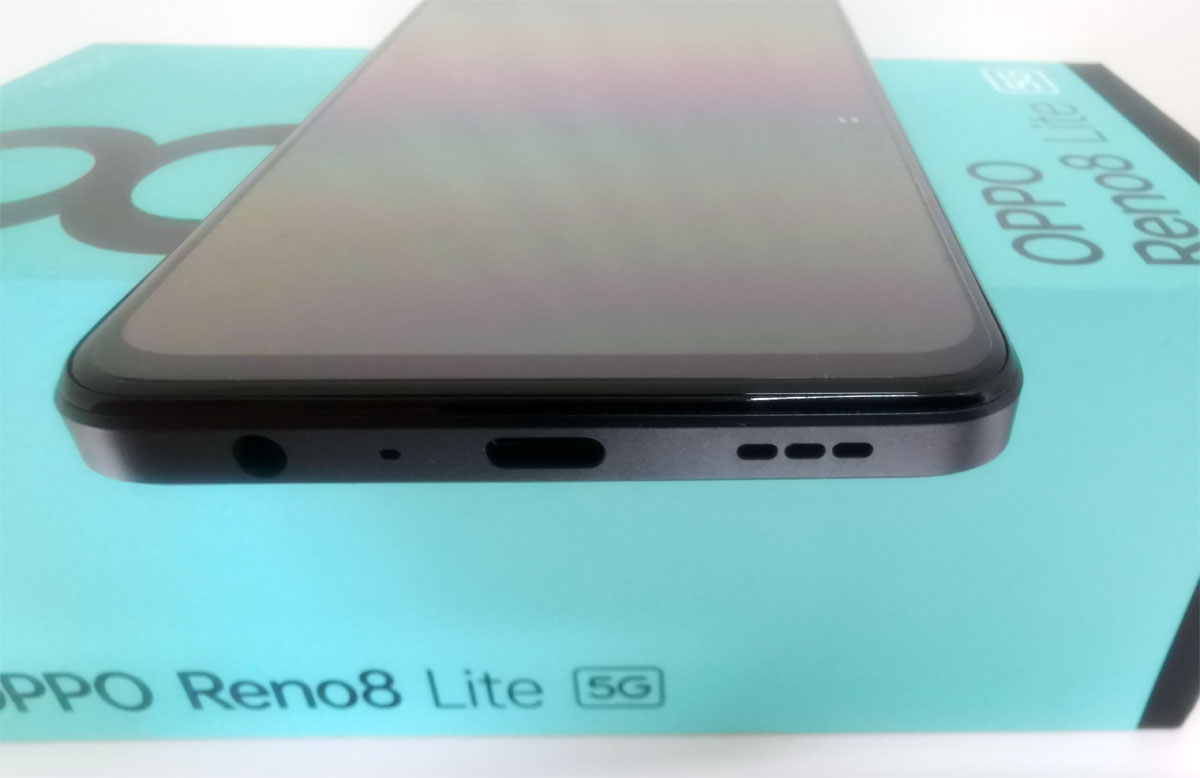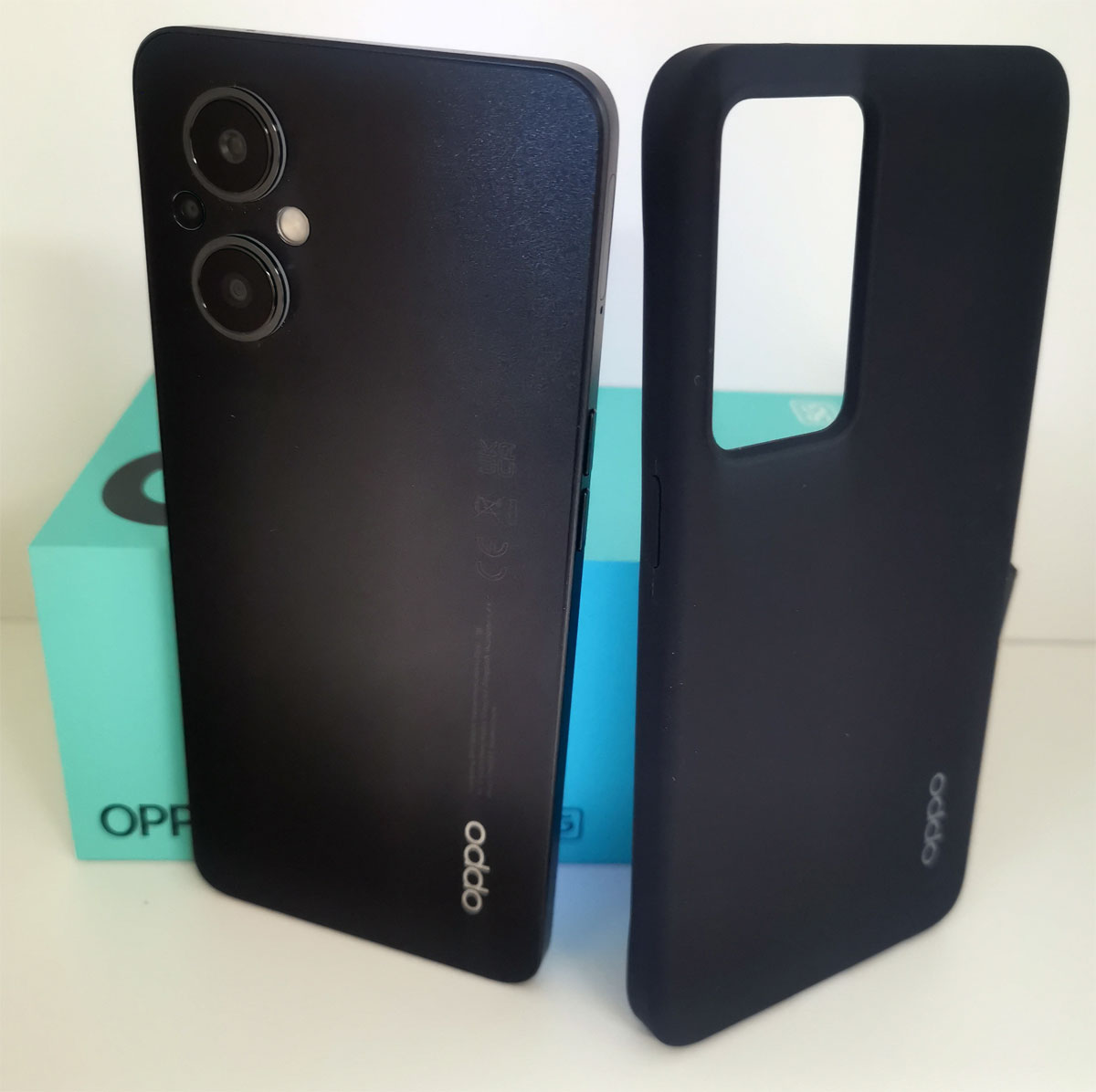 Out of the box, the OPPO Reno8 Lite 5G is aesthetically a standout with its flat design that not only looks well-built but feels nice while you are using it. The smartphone is quite thin at just 7.49mm with a weight of just 13 grams that as a result, makes it one of the lighter devices around. OPPO also include a preinstalled screen protector to offer additional protection to the Gorilla Glass 5 display plus a phone case should (and as we all do) drop our phones. Depending on your own style, it comes in two colours cosmic black or rainbow spectrum. Both have an awesome shimmering backing!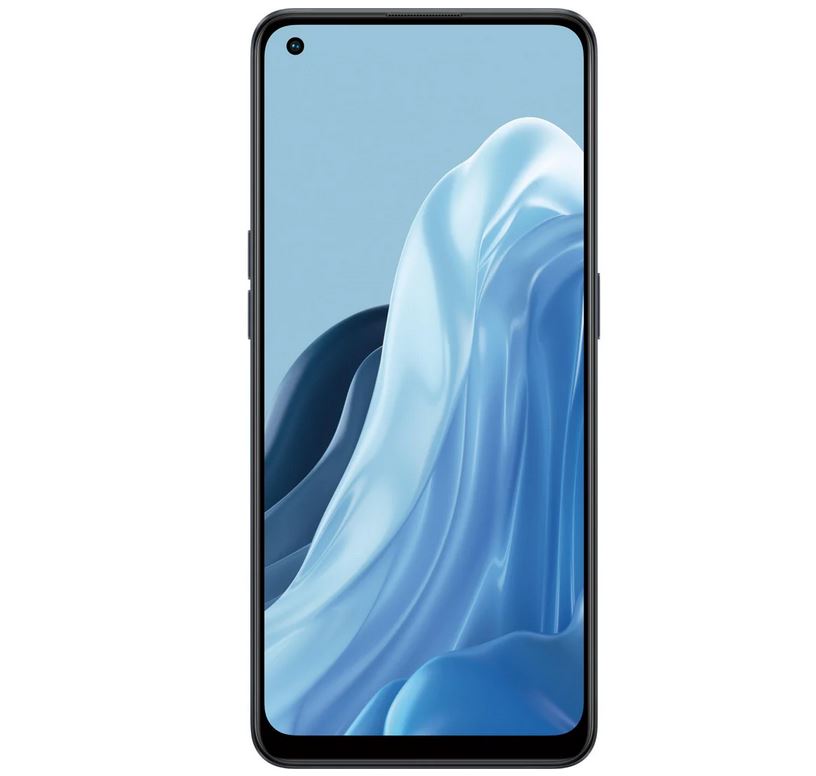 In terms of durability, OPPO have done hundreds of tests such as micro-drops and temperature testing to ensure it survives a plethora of different environments and "accidents". Another visual feature is the dual orbit rings on the back of the phone that lights up when the phone is charging and for certain notifications. Further to its design is that the buttons are well placed, including the charging port on the bottom and a 3.5mm audio connection.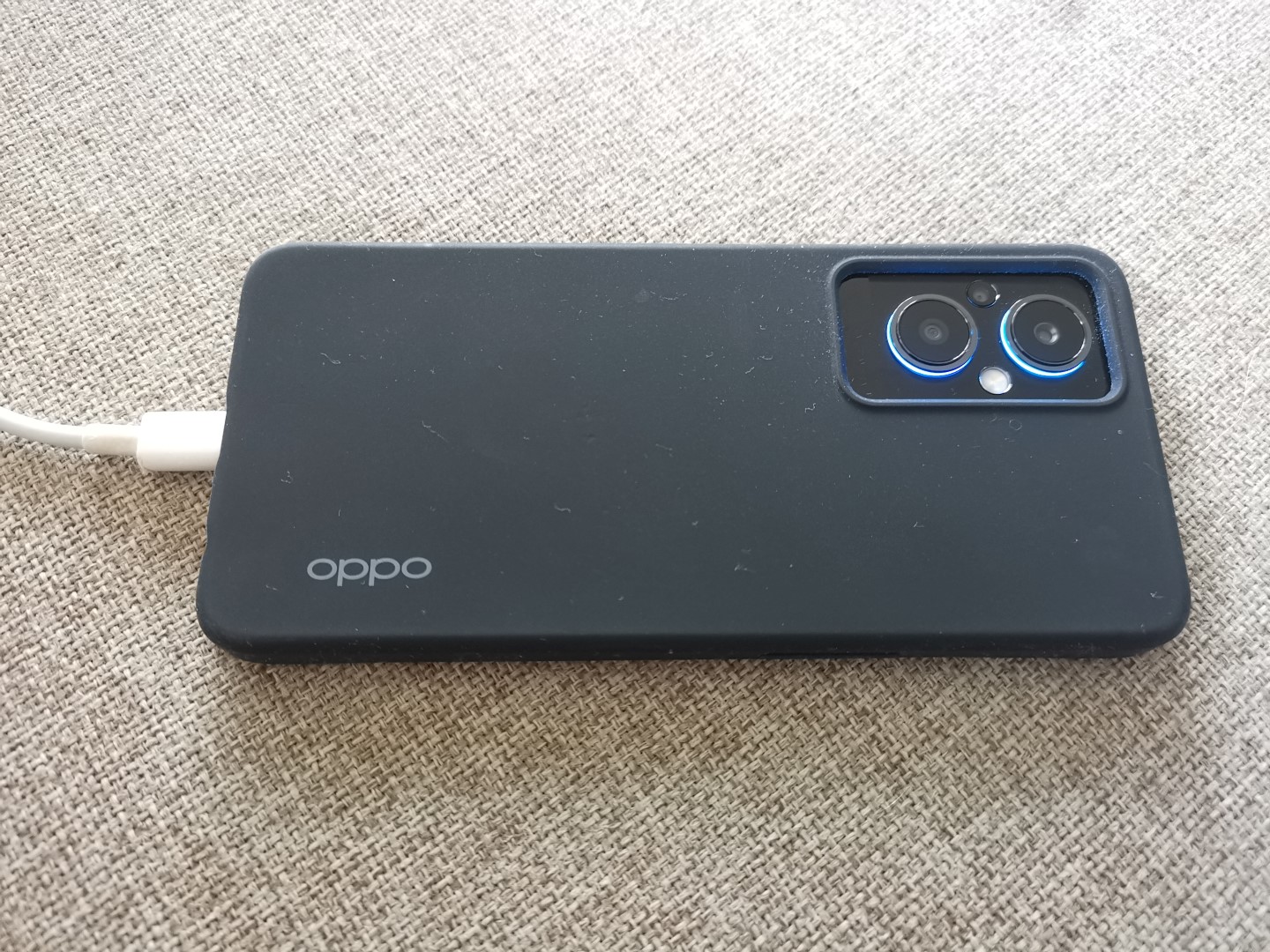 Setup Gallery
Setup is like any other Android phone that takes the user through a series of questions via its wizard, including the option of transferring information from another phone.
Although the phone is based on the Android 11 operating system, ColorOS 12 improves usability, including appearance by giving you 3D icons, an always on-display, easy sharing options, the ability to translate up to 100 different languages and more customisation options to make your experience even smoother.
Add in a phone manager to ensure your phone is always running its best plus privacy settings (e.g. microphone and camera notifications) and these are just some of the features of ColorOS 12 to improve your smartphone experience. ColorOS 12 also comes with Clone Phone 2.0 that lets you migrate information from your old phone to the new OPPO Reno8 Lite 5G. Given that, setup is a breeze and navigating the operating system is flawless experience.
For more information on ColorOS 12, visit https://www.oppo.com/au/coloros12/features/
Android 11 + ColorOS 12 Screenshots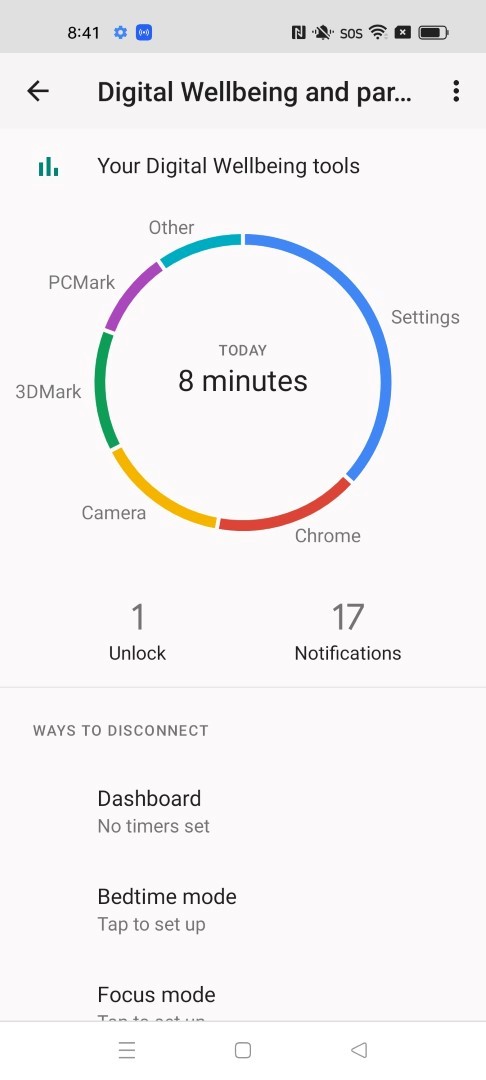 Additionally the phone comes with everything you need to start your Android experience from access to the Google Store, the suite of Google apps plus a Netflix, Facebook and even Booking.com. Gamers will be pleased that it comes with PUBG Mobile (sort of) that is a battle royale third person shooter. While we're on gaming, there is a game option to make your experience more immersive such as tweaking notifications, a quick launch for your favourite titles and even the ability to answer calls on your speaker so you don't break away from your virtual world.
As a gaming device, the OPPO Reno8 Lite 5G played a variety of games perfectly such as Real Racing 3, Call of Duty Mobile, Lost in Blue, Rune Scape, Chrono Trigger and Arena of Valor with no issues whatsoever. The gaming mode is great for reducing distractions and really helps put you into the zone. We also tested the phone with 3DMark and PCMark, two popular benchmarking apps that cemented our thoughts that this is a midrange smartphone which gives its competitors a run for their money.
Given the specs of the Reno8 Lite 5G, we found this smartphone quite a zippy devices while navigating the operating system, various apps and excellent camera(s). Further supporting the user is the high quality 6.4-inch AMOLED that makes images pop with its overall sharpness and realistic colours and a resolution of 2500 x 1080, including 60Hz. Additionally, text is super clear and it supports a blue light feature to help minimise sore eyes while using the Reno8 Lite at night. Another highlight is the sound quality that produced clear and distorted free audio courtesy of Real HD Sound 3.0.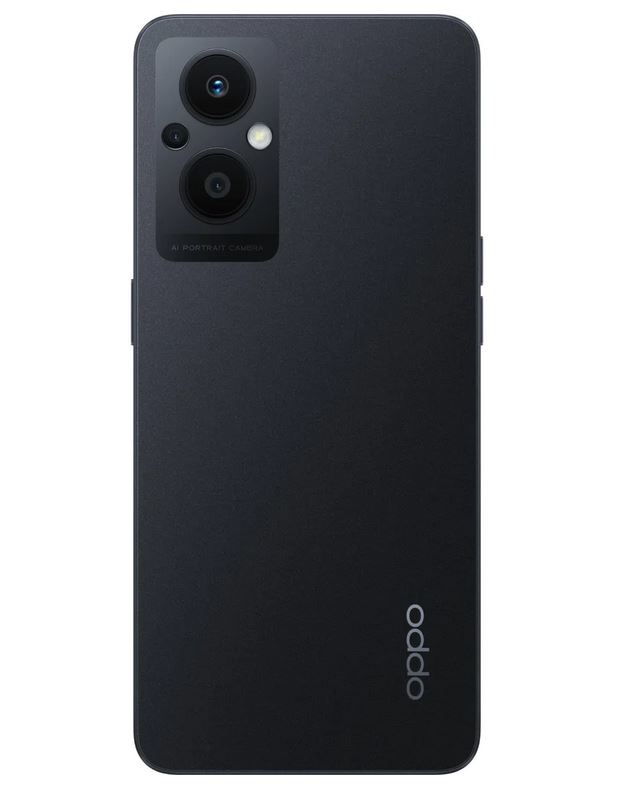 OPPO are a leader in photography with their smartphones and the Reno8 Lite is no exception thanks to their 64MP AI Triple Camera and clever features to help improve your captured pictures. This includes Bokeh Flare Portrait that blur the background for those super professional shots, portrait retouching, AI palettes which are a collection of filters, a AI Scene Enhancement to improve colours & contrasts, a 4cm macro camera and the ability to "upsize" your images up to 108MP thanks to a clever algorithm.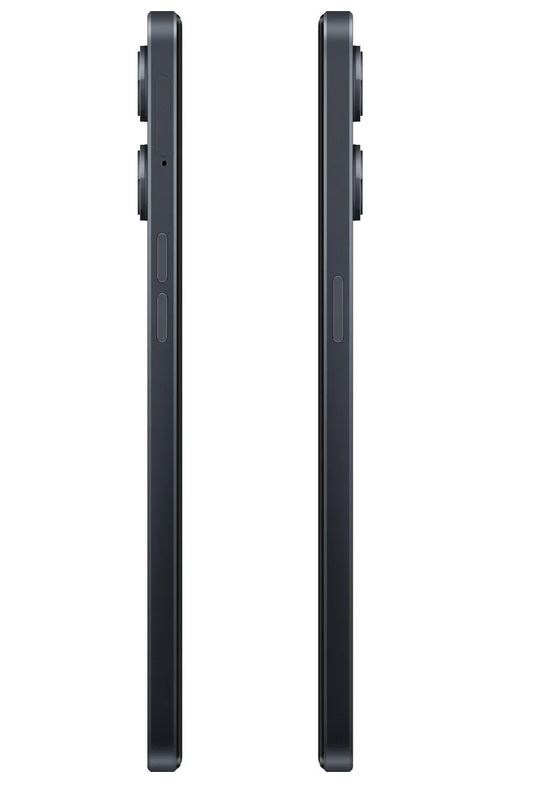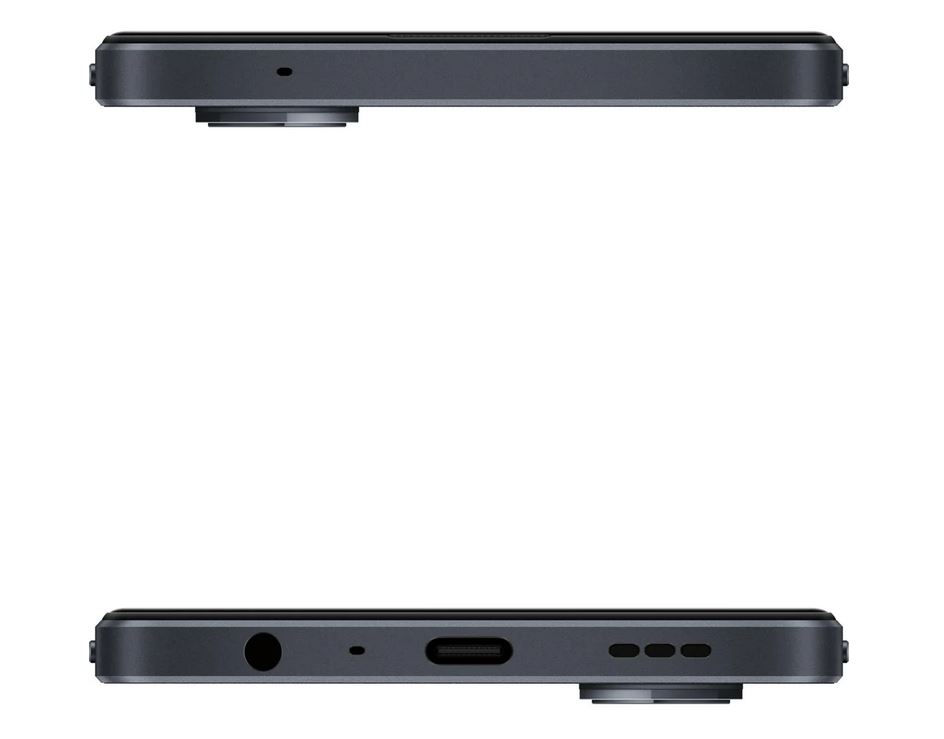 As you can see, it's quite an impressive camera and while you can just point and shoot, well touch, there is also a pro mode, including night, dual-view video, slo-mo, time lapse, panorama and video. The only thing missing that is probably a moot point for most is that the Reno8 Lite tops out at 1080p at 30 frames per second, not 4K video recording unfortunately. Lastly, the camera has a 5X zoom which does a decent job and if the proof is in the pudding, check out our examples below.
Photo Gallery
Night shots were was good and while it struggles at times like just about every smartphone on the market, the OPPO Reno8 Lite 5G does capture some excellent images in low-light, including vibrant colours. The macro lens does a good job as well, including the front facing selfie-camera. All in all, another decent camera system on another OPPO phone.
Final Thoughts?
The OPPO Reno8 Lite 5G is a well designed smartphone from this company that boasts an exceptional design with enough power behind it to make your user experience an enjoyable one. Whether you're gaming, taking photos, surfing the net, accessing apps, sharing your phone to your TV, the OPPO Reno8 Lite 5G ticks all the right boxes for an affordably priced midrange phone.
For more information, please visit https://www.oppo.com/au/smartphones/series-reno/reno8-lite-5g/