Hardware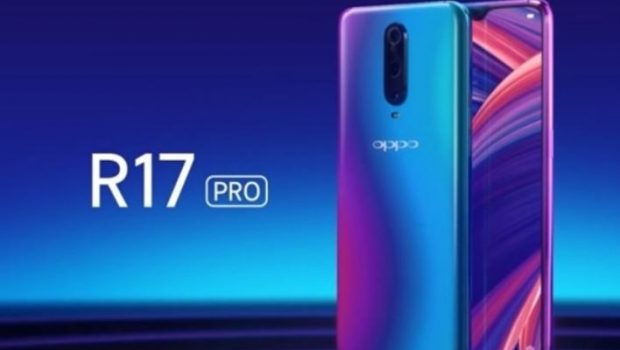 Published on December 28th, 2018 | by James Wright
Oppo R17 Pro Review
Summary: The Oppo R17 Pro provides users with another great OPPOrtunity with great feature and an amazing camera!
Although relatively a new smartphone brand in Australia, Oppo have hit the ground running in this country and their latest model, the R17 Pro is nothing short of spectacular, particularly when it comes to price and more importantly, it's wealth of features that are found on considerably more expensive smartphones. Furthermore, Oppo continue to improve their smartphones and compared to the R15 Pro which we reviewed early this year, the R17 Pro comes with the powerful Snapdragon 710 octa-core processor plus 6GB of RAM which makes it a very and I'll reiterate again, a very responsive smartphone. Add in a high-end design plus a 6.4″ 1080p display that is protected by the super strong Gorilla Glass 6 and these are just some of the highlights of the R17 Pro.
The Oppo R17 Pro comes in two different shimmering colours that include emerald green and radiant mist (reviewed) which change their colours depending on lighting and the angle of the phone. The radiant mist changes from purple to a dark cyan. Furthermore it has a very small bezel on the front to give you more screen size and on the right of the phone is the sleep/awake button and on the left are the volume buttons. It also uses the latest USB-C technology and supports Super VOOC "fast" charging) in order ensure you're not away from this impressive phone for too long. So what exactly is Super VOOC charging? If the R17 Pro is completely flat, it will give you a 40% charge in just 10 minutes and a full charge will take about an hour.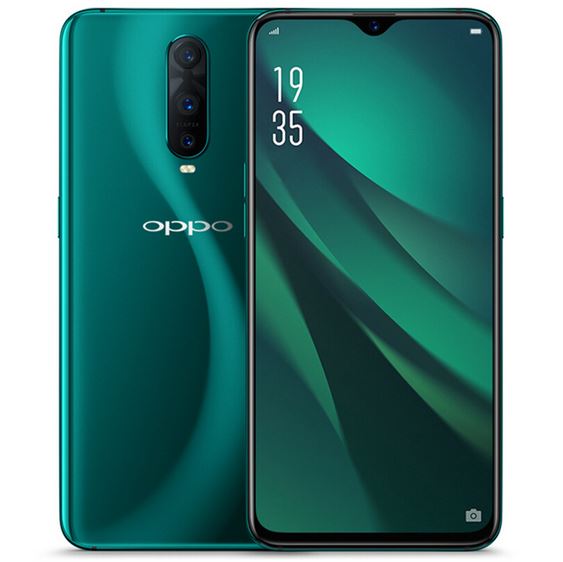 Well packed from Oppo, the first thing that we noticed about the R17 Pro was the design and while it channels its own spin on the latest generation of iPhones, this company still gives this smartphone its own identity. A special mention should be made about the inclusion of Gorilla Glass 6 which according to its creators Corning, is two times as durable as Gorilla Glass 5. Furthermore, Corning have done their own tests and their Gorilla Glass 6 has survived 15 consecutive drops from 1 metre onto rough surfaces. So while Gorilla Glass 6 is very strong, I would still recommend a case in order to save the aesthetics of the R16 Pro. For more information on Gorilla Glass, visit https://www.corning.com/gorillaglass/worldwide/en/glass-types/gorilla-glass-6.html.
Setting up the phone is a breeze and once you have selected your language and region, including your Wi-Fi network, the Oppo R17 PRo does offer to transfer information from an existing phone or you can set it up as a new phone. This also includes setting up a pass code (4 to 16 characters), facial recognition and the onscreen finger print reader with the later two very fast. The whole process just took a minute and once completed we were treated to the impressive ColorOS interface that is built around the Android 8.1 operating system. Compared to the stock Android interface, Color OS is very reminiscent of the iOS and is our preferred Android interface. By swiping down, it gives you access to Wi-Fi, Mobile Data, Silent, Bluetooth, Flashlight, Calculator, Boost and NFC, including settings. Swiping to the right gives you access to customisable quick functions, weather, steps tracker and favourite contacts.
By swiping to the left, you have access to music, files, phone manager, theme score, usage tips, videos, music party, game space, facebook, WPS Office and Aquamail. On the main screen is the time, weather, date, Google search, calendar, clock, weather, settings, photos, Play Store, Google Apps, Tools and at the bottom of the screen is phone, messaging, opera (internet browser) and camera. Given the screen quality of the R17 Pro which is 1080p, colours were extremely vibrant and text super crisp and clear. As a result, photos almost jump out of the screen and if you're playing games or watching movies, the quality of the screen has a flow on effect.
As the camera has 128GB of storage, this means that you can store plenty of photos, music, apps and games plus the Oppo R17 Pro is expandable to 256GB. Oppo are definitely setting themselves up as camera people and the R17 Pro comes with a very powerful read camera that includes a 12MP variable aperture lens, a 20MP depth lens,and 0.43MP Time of Flight (TOF) lens, including a variable aperature (f/1.5 – f2.5) which allows you to capture photos in a variety of different lighting plus it has this excellent depth effect feature. So while most camera have difficultly in low-lighting, this is not the case with the Oppo R17 Pro which succeeds and it succeeds quite well and further to this, there is even a night mode.
Gallery
Final Thoughts?
With a recommended retail price of $799AUD, the Oppo R17 Pro is one of the best phones on the market for this price-range and it even gives its high-end competitors a run for their money, especially with its equally impressive aesthetics. Furthermore it is a super fast smartphone courtesy of the powerful Qualcomm Snapdragon 710 processor plus 6GB of RAM that makes a very responsive device from navigating the operating system to playing the latest games on the Oppo R17 Pro.
Add in a 3700mAh battery that can last up to two days, however where the Oppo R17 Pro shines is through its high quality photography which captures photo brilliantly in a wide assortment of different lighting. So while it doesn't have a headphone jack (most smartphones are moving away from this), the only addition to the Oppo R17 Pro that we would want is water resistance and and wireless charging but apart from that, the Oppo R17 Pro gets our Editor's Choice for December 2018!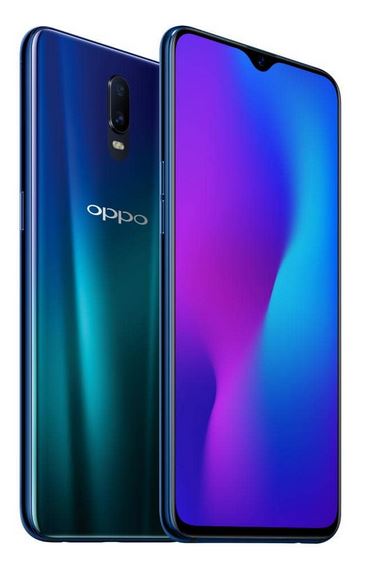 Oppo R17 Pro Specifications
Display size: 6.4-inches
Processor: Qualcomm Snapdragon 710
Operating System: ColorOS 5.2 (Android 8.1)
Fingerprint Sensor: Yes, in-display
RAM:  6GB
Storage: 128GB
MicroSD slot: No
Durability: N/A
Ports: USB Type-C
SIM: Dual
Battery: 3700mAh
Connectivity: CAT 15 LTE, NFC, Bluetooth 5, Wi-Fi (802.11ac)
Rear Camera:  12MP (F1.5, F2.4), 20MP (F2.6), TOF 0.43MP (F1.14)
Front-Facing Camera: 25MP (F2.0)
Colors: Emerald Green and Radiant Mist
Dimensions: 157.6 mm x 74.6 mm x 7.9 mm
Weight: 182g