Hardware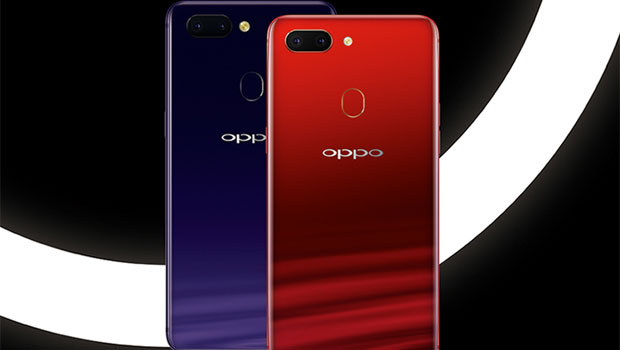 Published on July 15th, 2018 | by James Wright
Oppo R15 Pro Review … did someone say jam packed with value?
Summary: The Oppo R15 Pro is not quite perfect but it comes close
Welcome to your next choice … with a high-end look, impressive features and specifications, including a great price point, the Oppo R15 Pro ticks all the right boxes for a decent mid-range smartphone that gives its competitors a run for their money. Given that, it's one of the most stylish looking phones on the market which makes it stand apart from its competitors… in other words it's a classy beast!
The R15 Pro comes well packed from Oppo and includes everything you need in starting and continuing your smartphone journey with this new device from charger to earphones. Needless to say opening the new R15 Pro is a fun and exciting thanks to its "classy" packaging.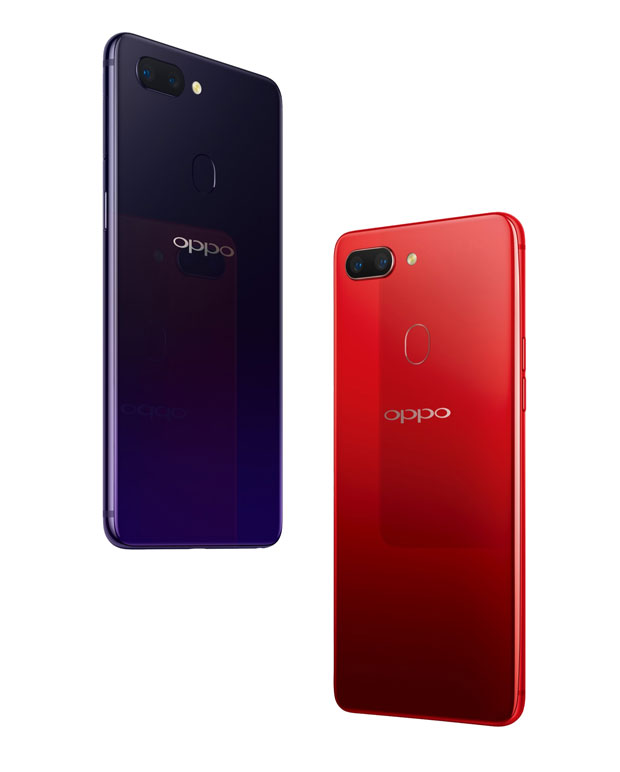 Out of the box, the first thing that you notice about Oppo's newest smartphone on the Australian market is the glamours aesthetics of the R15 Pro from its professional glass case that actually changes colours in different lighting, its super thin bezel to the extra-large Full HD+ 6.3" screen which really makes images pop with colours and clarity. In terms of colours, there are two options available for users in Australia, Ruby Red and Cosmic Purple (reviewed)…. oh, the R15 Pro is even waterproof!
Although it does have parallels to the iPhone X (not that we're complaining), this smartphone is powered by Android, however Oppo have included their ColorOS which although is a skin for the operating system, it features some additional and useful functionality which happens to channel that iOS look.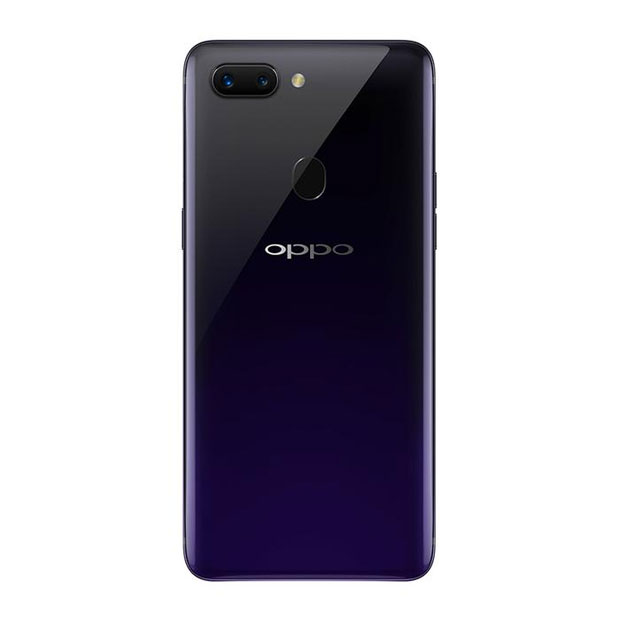 With that said, let's check out the features of the Oppo R15 Pro;
Display size: 6.3-inches
Display type: Full HD+ (2240×1080)
Processor:  Qualcomm Snapdragon 660
Weight:  180g
Dimensions: 156.5 x 75.2 x 8 mm
Operating System: Android 8.1, "Oreo" with Color OS 5.0
Fingerprint Sensor: Yes
RAM:  6GB
Storage: 128GB
Durability: IP67
Ports: Micro USB, 3.5mm headphone jack
SIM:  Dual SIM
Battery: 3430mAh
Connectivity: Wi-Fi (802.11ac), Bluetooth 5.0, NFC
Rear Camera: 16-megapixel (f/1.7) + 20-megapixel (f/1.7)
Front-Facing Camera:  20-megapixel (f/2.0)
Colors:  Ruby Red, Cosmic Purple
Price:  $779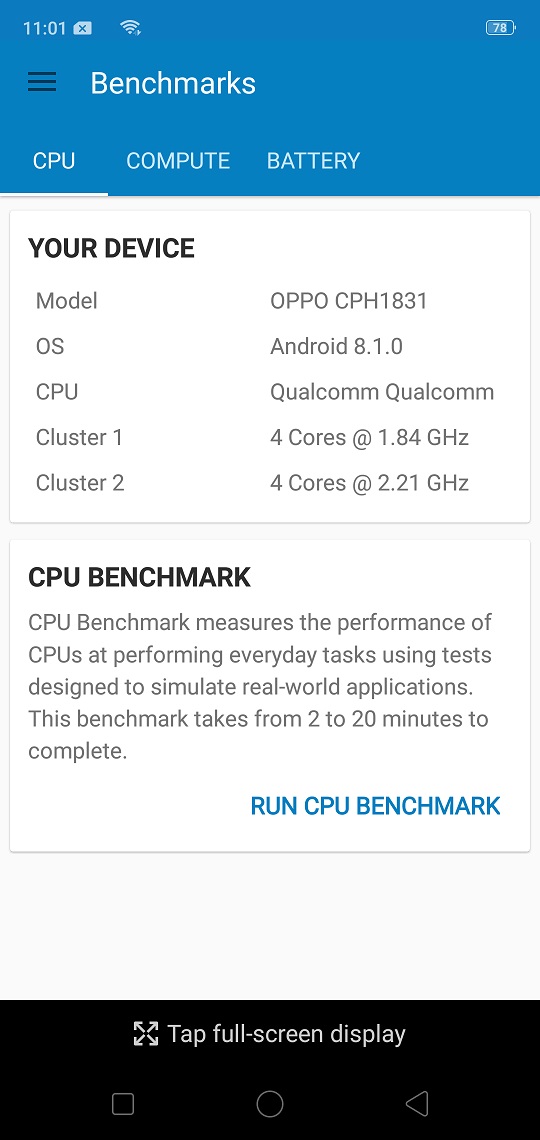 As you can see, the device looks excellent on paper and more importantly, it works well in the real-world thanks to the powerful Qualcomm Snapdragon 660 processor, 6GB RAM and a whopping 128GB of storage. There are more powerful processors out there, however for the majority of functions, the Qualcomm Snapdragon 660 processor is more than adequate for your needs, even for gaming.
Also you don't see this that often in the Australian market but it even supports two Sim cards which is great for people who have two phones (e.g. work and home) and want to combine it into one device. Alternatively you can use the extra port for another memory card and users who like NFC will be pleased to know that the Pro supports this pay system. Furthermore, if you still like cords for your headphones, there is a headphone jack available or you can use Bluetooth for wireless.
In terms of physical buttons, it has a power-button on the right with two volume controls on the left of the device plus a finger print reader on the back. Navigating the phone is done through the virtual buttons (tasks, home, back) and as the screen is so responsive, you'll have no issues whatsoever in controlling this smartphone.
The R15 Pro has an excellent battery (3430mAh) and fast charging capabilities courtesy of Oppo's VOOC fast-charging technology. The only thing missing is wireless charging but given the speed of VOOC fast-charging, it's almost a moot point as in just 5-minutes, it gives you 2 hours of usage.
With battery life, you could easily get a full-day use from the phone, however it would definitely need to be charged overnight and once again, battery usage is dependent on what you are doing such as playing games which is intensive or listening to music that isn't. However for basic use, 2-days can be achieved with the Oppo R15 Pro.
Setting up the phone is a simplistic process and once you have setup your region, linked it to your Wi-Fi connection or mobile network and either linked or setup a Google account, you're ready to use the R15 Pro. The boot-up speed of the R15 Pro is around 20-seconds, however once booted, it's a very responsive smartphone with all apps loading almost immediately.
The ColorOS, although reminiscent of Apple's iOS is very easy to use, although it will take Android users a little time to familiarise themselves with which way to swipe. By swiping down from the top of the screen, it gives you access to useful aspects of your phone that include Wi-Fi, Mobile Data, Sound, Bluetooth, Airplane Mode, Flashlight, Calculator, Boost, OPPO Share and Nightly Shield. Add quick access to settings and also an expand option for additional features and it's very well set out.
I also like how you lock certain apps if necessary and Oppo include a great phone boost feature to help keep your device running smoothly and even an option to reduce blue light. The phone manager app has clean storage, privacy permissions, virus scan, payment protection and a problem detection feature which can be quite useful. Near the bottom of the screen are quick shortcuts to phone, message, web and camera. Once again, very well set out!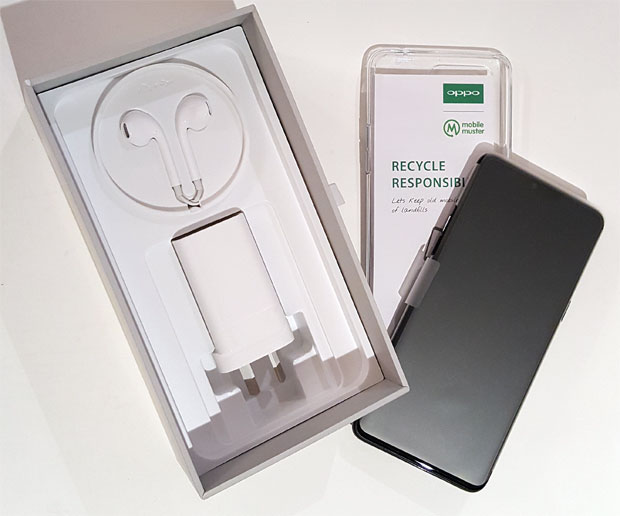 Another highlight of R15 Pro is how you can unlock the device which includes the traditional password through the touch screen or to the finger print reader on the back to the ultra-modern, almost Mission Impossible technology, the impressive facial recognition feature which uses the front camera to scan your face, then unlocks the device.
You do need to "train" the device to recognise your fingerprint and your face, however it's quite a fast process. With the facial recognition, sunglasses or a dimly lit room will give the R15 Pro some grief but apart from that, it's a good feature from Oppo.
As mentioned, the screen for this smartphone is brilliant and text is very easy to read and images look amazing with the overall colours produced quite exceptional. So whether you're watching movies, surfing the web, playing games or just general smartphone usage, it's a really nice experience and the high resolution of 2240×1080 definitely helps, especially viewing the photos that you have taken. The only thing a little offsetting with the screen but is understandable is that the top has a small groove for the camera as seen in the below screen shot, however you do get familiar with it.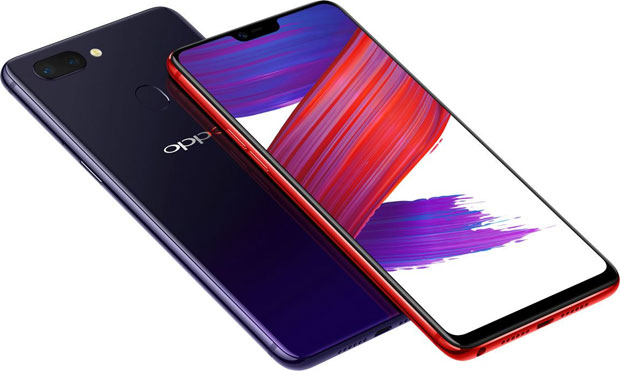 Benchmarking
Although benchmarking is subjective, we tested the Oppo R15 Pro with a few tools to help test and compare it to other phones.
PCMark for Android
PCmark for Android is a great benchmark that attempts to test your smartphone in real-world situations. The Work 2.0 performance Score for this phone scored 8440 which is definitely on the higher end of the spectrum, considering that Samsung Galaxy S9+ scored 7554. What does it mean? For day to day tasks, the Oppo R15 Pro is a workhorse and will easily run almost all work related apps without breaking a sweat.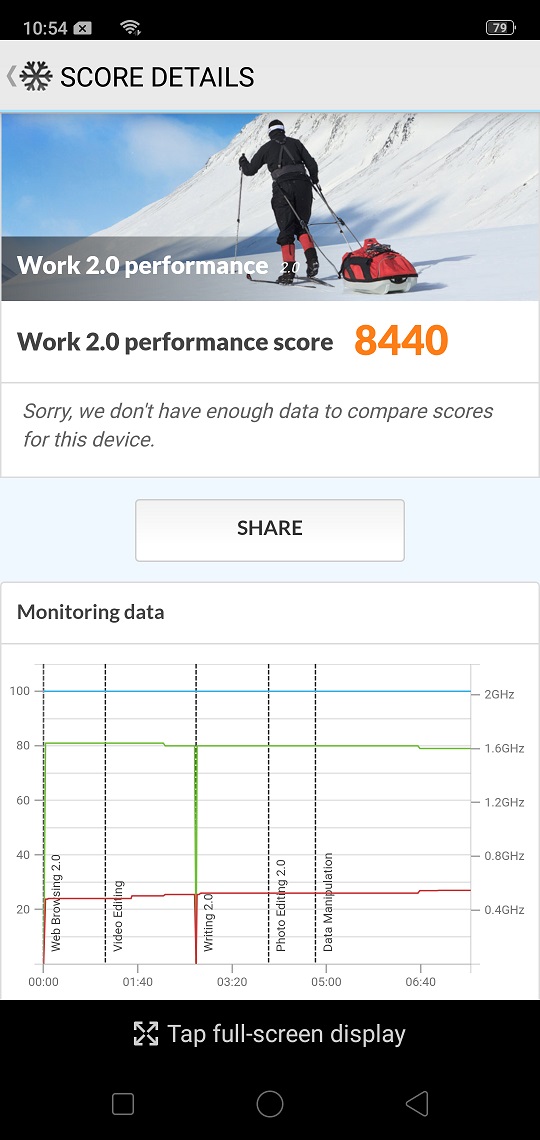 Geekbench 4
Another useful benchmarking tool is Geekbeck 4 and Oppo R15 Pro scored mid-range at 5862 for its multi-core score. To add some perspective, the Apple iPhone X runs at 10281, the Galaxy S9+ at 8213 with the Google Pixel 2 XL at 6212.
3DMark for Android
The other test we chose was 3DMark which is a popular benchmarking tool for the PC that has been available for smartphones as well. This test throws everything at your smartphone and once again compares it with your phones competitors.
Although the R15 Pro scored mid-range, this smartphone contains a clever in-built feature called Game Acceleration Mode that automatically adjusts system resources to ensure that your games work well. Now, even though this phone scored mid-range in 3DMark for Android, we had no issues with any games whatsoever which included titles such as Final Fantasy XV, Shadowgun Legends, Asphalt 9: Legends, Impolosion and Darkness Rises. In other words, it's also a gaming device.
The Camera(s)
Given the popularity of this camera in China and India, not to mention the skyrocketing fame of selfies in these countries, the Oppo R15 has three powerful cameras that include dual 16MP f/1.7 + 20MP f/1.7 cameras and a front facing 20-megapixel (f/1.7) camera. All cameras take some amazing shots, particularly in good lighting and the only downside is that some images in low-light were a bit of a mixed bag in terms of focusing but with some patience, you can get that perfect shot.
In terms of photography power, Oppo worked with Sony to customise a new flagship sensor the IMX519 which has a larger photosentivity area and with the Qualcomm processor of this phone, it helps to capture the image faster and with better quality. Then you have the AI Scene Recognition technology of the R15 Pro which can identity up to 120 scenes in order to capture your image without any tweaking from you. It even helps with selfies as well and for those that want more control, there are some professional features as well.
So while the camera is good, there are others on the market that are faster and do take better low-light images but for the price, it's almost on point. It even has an additional rear camera that is used to improve depth quality and overall we were impressed with the photos that this smartphone took.
Photo Gallery
Final Thoughts?
If you're looking for an affordable smartphone with style, great functionality with the ability to take professional-like photos, the Oppo R15 Pro should be added to your radar. There's nothing not to love about this phone and given the price, its ideal for those on a budget that still want the best. The only downside to the phone is that some photos in low-light can be a challenge and the limited amount of accessories (e.g. cases) available in Australia but overall, it's a strong mid=range smartphone that we could happily recommend!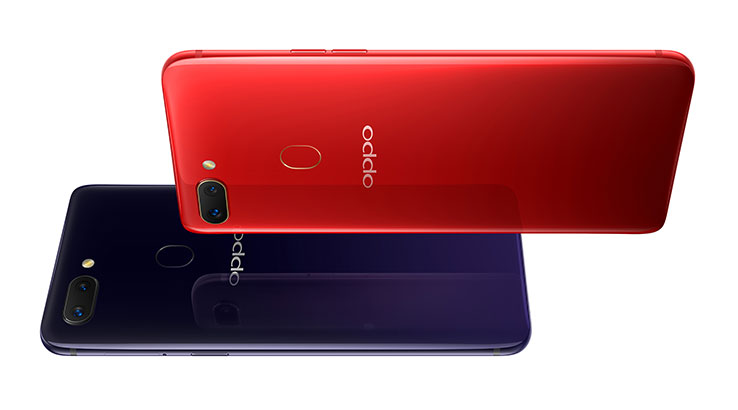 For more information, please visit https://www.oppo.com/au/smartphone-r15_pro