Hardware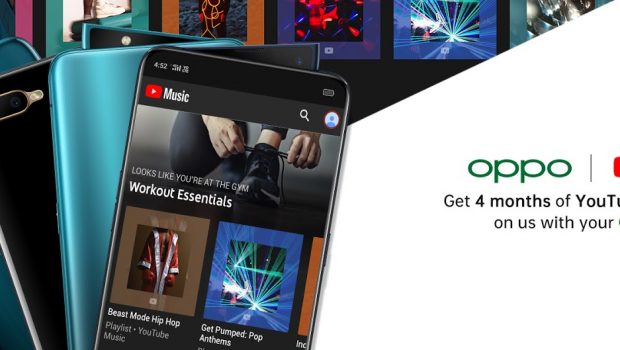 Published on June 11th, 2019 | by Admin
OPPO offers free 4 month trial of YouTube Music Premium to all customers
OPPO has partnered with YouTube Music, the new music streaming app from YouTube, to offer all OPPO customers in Australia and New Zealand a 4 months free trial of YouTube Music Premium.
The offer is available for all OPPO users across the A, R, Find and the recently launched Reno Series from 11 June 2019, and includes:
Ad-free, uninterrupted access to YouTube Music
Being able to play music with your screen off or while using another app
The ability to download music videos for offline watching or when low on data
YouTube Music offers the largest music catalogue available, which includes music videos, official albums, singles, remixes, live performances, covers and hard-to-find music only found on YouTube. Users can discover new music based on their tastes, with personalised playlists across any genre, mood or activity.
For Australians looking to purchase an OPPO smartphone and enjoy the free trial, OPPO's latest device, the Reno Series, is available for purchase now for $1,199 or $1,499 for Reno 5G. It includes a free set of Bose SoundSport Free Wireless Earphones valued at $299.95, so customers can enjoy all that YouTube Music has to offer in perfect clarity.
Terms and conditions can be found at promotions.oppomobile.com.au