Hardware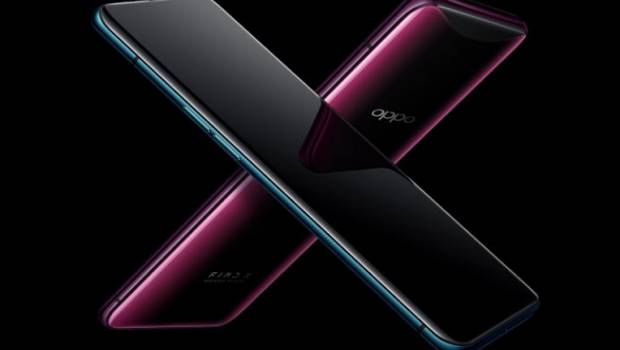 Published on December 11th, 2018 | by Admin
OPPO & Melbourne Stars Join Forces
Melbourne, Australia – 11 December 2018 – Today, the Melbourne Stars have officially welcomed OPPO on board as the club's Co-Major and Official smartphone brand. The partnership will see Melbourne Stars and OPPO join forces to develop innovative match day experiences to engage, inspire and entertain fans.
OPPO will be a major sponsor for both the men and women's teams for the Melbourne Stars. Working with the Melbourne Stars, OPPO will create new opportunities for fans to engage with #TeamGreen whether at home or in the stadium.
Melbourne Stars CEO, Clint Cooper, is excited about the new partnership and is looking forward to seeing what the two brands can achieve together in innovating the Big Bash experience for Stars fans and members over the summer.
"It's an exciting day for the Melbourne Stars to announce our partnership with OPPO – we're thrilled to have a global leader in innovation and such a huge supporter of world cricket come on board as a co-major partner for both our men's and women's teams," said Cooper.
"There is such a natural alignment between Big Bash and technology – which we've seen already through our partnership with Optus. Whether it's watching the game, looking up the scores and stats, capturing important moments or just sporting your Team Green colours, your smartphone is your sporting companion."
OPPO has always had a love for cricket, having partnered with the International Cricket Council from 2016 and continuing to promote and invest in the sport. Teira Humby, marketing & partnerships co-ordinator at OPPO Australia, believes the Melbourne Stars are the perfect cricket partner for OPPO in Australia and is hoping to achieve great things with the club.
"We know how passionate Aussies are about cricket and we are delighted to bring our love of the sport to Australia. Sport plays a huge part in what being an Australian means and, whether you're at the stadium or at home, we can't wait to bring our customers new opportunities, experiences and content in partnership with the Stars."
"We're thrilled to get behind the team and believe the stars will align for us this season as we look to achieve great things together," said Humby.
The first opportunity to see OPPO in full flight with the Melbourne Stars will be the New Year's Day Derby at the MCG, where both the WBBL and BBL teams will take on cross-town rivals the Melbourne Renegades.
With OPPO and the Melbourne Stars combining, we expect #TeamGreen to be an unstoppable force throughout BBL|08 and WBBL|04 seasons.
For more information visit www.oppo.com or www.melbournestars.com.au.