Hardware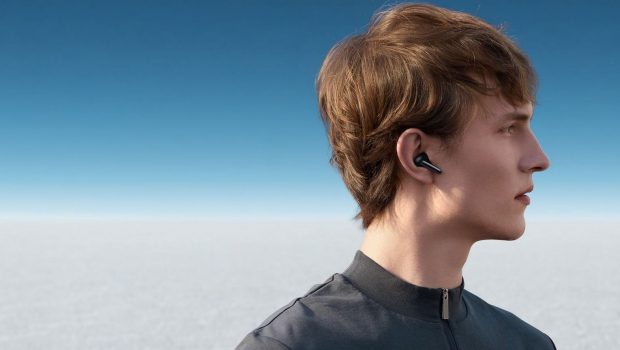 Published on September 10th, 2021 | by Tony Smith
OPPO Enco X Review
Summary: While a little on the pricey side, the OPPO Enco X definitely delivers that true wireless quality audio experience
Created in collaboration with Danish brand Dynaudio, the OPPO Enco X deliver a totally immersive and true wireless audio experience and come with a wealth of features that audio lovers will thoroughly enjoy. These in-ear earphones also come with noise cancellation with powerful (for its size) 11mm dynamic drivers plus a 6mm balanced membrane to create clear and strong levels across lows, mids and highs that in turn delivers a richer audio experience. If you like listening to music while you exercise, you'll also be pleased to know that the Enco X have a water and dust resistance of IP54 and while they have parallels to Airpods, they are quite stylish.
Complementing the design is the dual-core dual-mic noise cancellation plus a triple microphone noise cancellation algorithm with an adaptive filter that helps in reducing background sound and is ideal if you are in a busy location. Then you have the transparency mode that allows you to hear your surroundings without taking out your earbuds. It should be noted that the OPPO Enco X are considered their premium earbuds that come with a RRP of $349AUD (Sep 2021). Additionally they come in two glossy colours that are white and black (reviewed).
Unboxing
Once you unpack the OPPO Enco X from its high-end packaging, you basically get the case (earbuds inside), charging cable plus printed literature. While removing from the case is a little fiddly, the Enco X are super small and come in at just 4.8 grams each, including additional silicone eartips to help get the best fit for you ears. The Hey Melody App from OPPO have a feature that helps you pick the right tips for these earbuds, including tweaking a myriad of audio settings. Setup can either be through the traditional Bluetooth search or through the app itself, both very easy.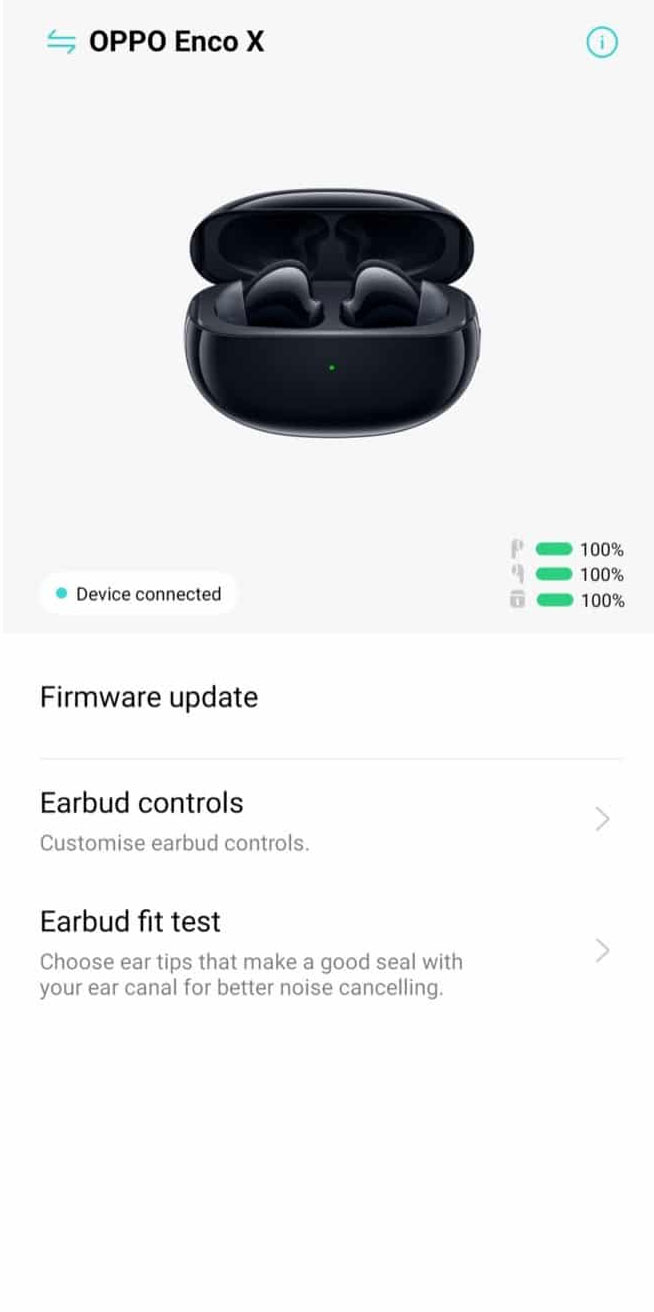 Controlling the audio is super easy and by moving your finger up or down the antenna, it adjusts the volume accordingly, or a single 1-second tap switches between noise cancellation, the transparency mode or disabling both all together. You can skip tracks and answer calls easily and all in all, controls are very easy to use and master. Audio quality is excellent and the low latency Bluetooth 5.2 connection didn't miss a beat, although the range of this technology is up to 10 metres. Playing games, streaming TV shows, listening to podcasts or music on these earbuds, the OPPO Enco X produced crisp clear audio with strong levels and a good amount of bass. The noise cancellation supports a maximum noise reduction reach of 35 dB which can be quite noticeable but I had no issues with the audio quality at all, or the fit of the earbuds.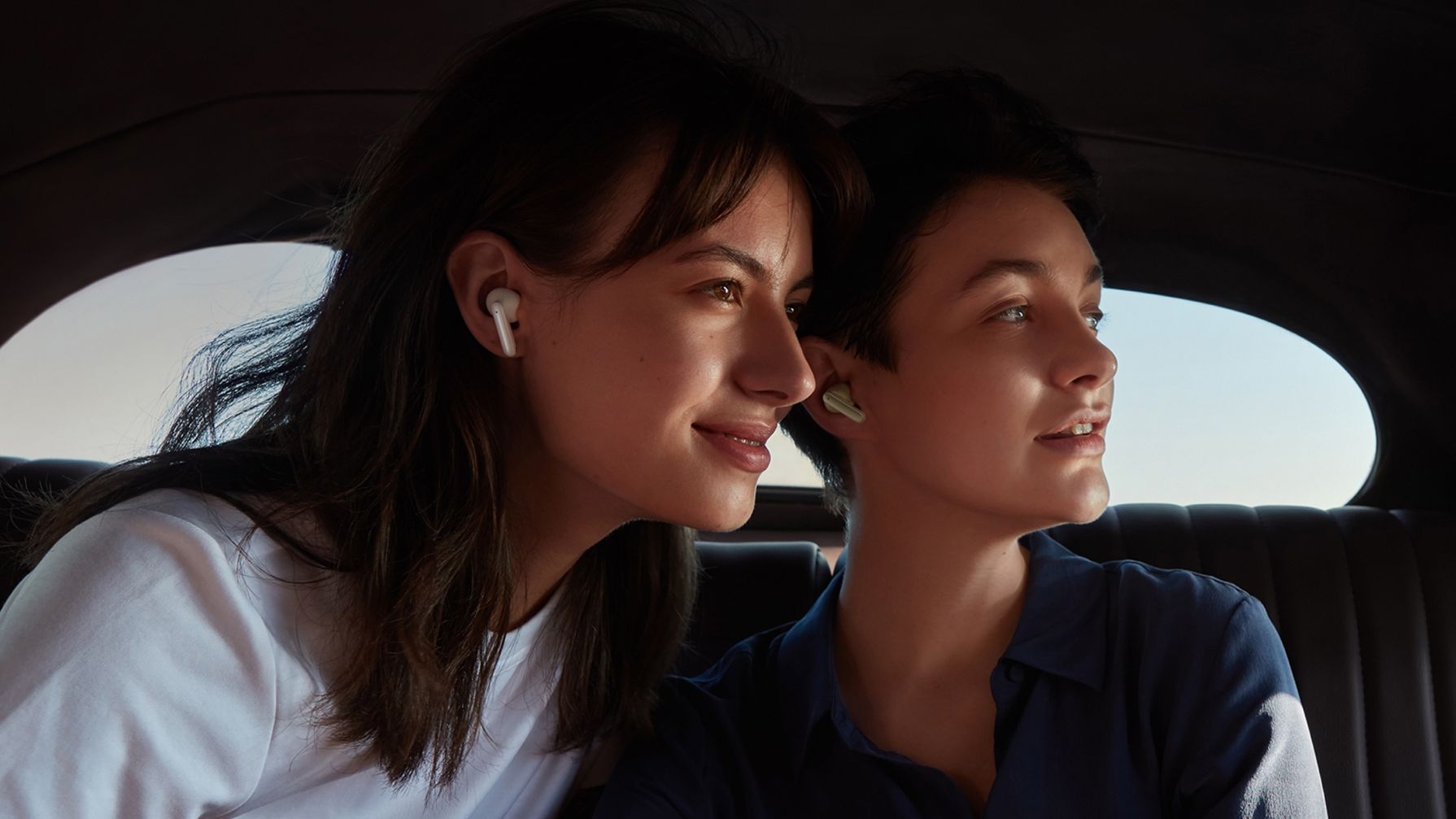 While each earbud supports 4 hours of charge with noise cancellation enabled, by disabling this feature, it gives you an additional 1.5 hours for 5.5 hours. The charging case also gives you a total of 20 hours with noise cancellation turned on or 25 hours with it turned off. Furthermore, it supports USB-C for fast charging that according to OPPO takes 80 minutes to charge the earphones or 110 minutes for the case and yes, it supports Qi wireless charging! The charging case is also quite small at just 66.3 x 49 x 21.7mm and weighs in at 42.5 grams which makes it ideal to be taken everywhere and anywhere.
Final Thoughts?
While the OPPO Enco X has some strong competition, these earbuds are definitely high-end and boast good audio quality across its wireless technology. With noise cancellation, fine-tuning options and good battery life, it's easy to see how these earbuds could become your go to device, especially if you like to exercise or use your smartphone for films, gaming, audio books or music.
Check them out!