Hardware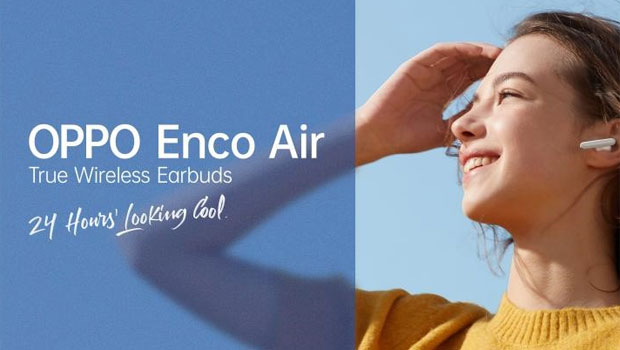 Published on August 30th, 2021 | by James Wright
OPPO Enco Air Review
Summary: The OPPO Enco Air provide some great value for money when it comes to wireless earbuds
Affordably priced at just $149, the OPPO Enco Air provide some great value for money if you're looking for wireless earbuds for your smartphone or even tablet. Furthermore, the earbuds will last 4-hours and the charging case will give you a combined 24-hours of charge to ensure that your music, videos and gaming won't be impacted. In terms of design, they do mirror other wireless earbuds and come in two colours, misty black and misty white plus they are quite ergonomic and lightweight which ensures they fit nicely and comfortably in your ears. They measure at 60 x 53.2 x 23.5mm with a weight of just 40 grams. Additional they offer an IPX4 water-resistance rating that makes it perfect for the gym and light rain. While the earbuds look stylish, the case is a little on the plastic side. Once you put them in your ears, you actually forget that you are wearing the OPPO Enco Air.
Pairing is an easy process and once the sound device is turned on, you simply search for the Enco Air via your phones Bluetooth functionality that allows it to establish a permanent connection. Another method of pairing is through the OPPO HeyMelody app that is probably easier then regular Bluetooth pairing and this apps allows you to tweak the audio settings, including checking for firmware updates and adjusting how the taps are used to control the earbuds. I also like how the app informs you of the battery level for both earbuds and the case.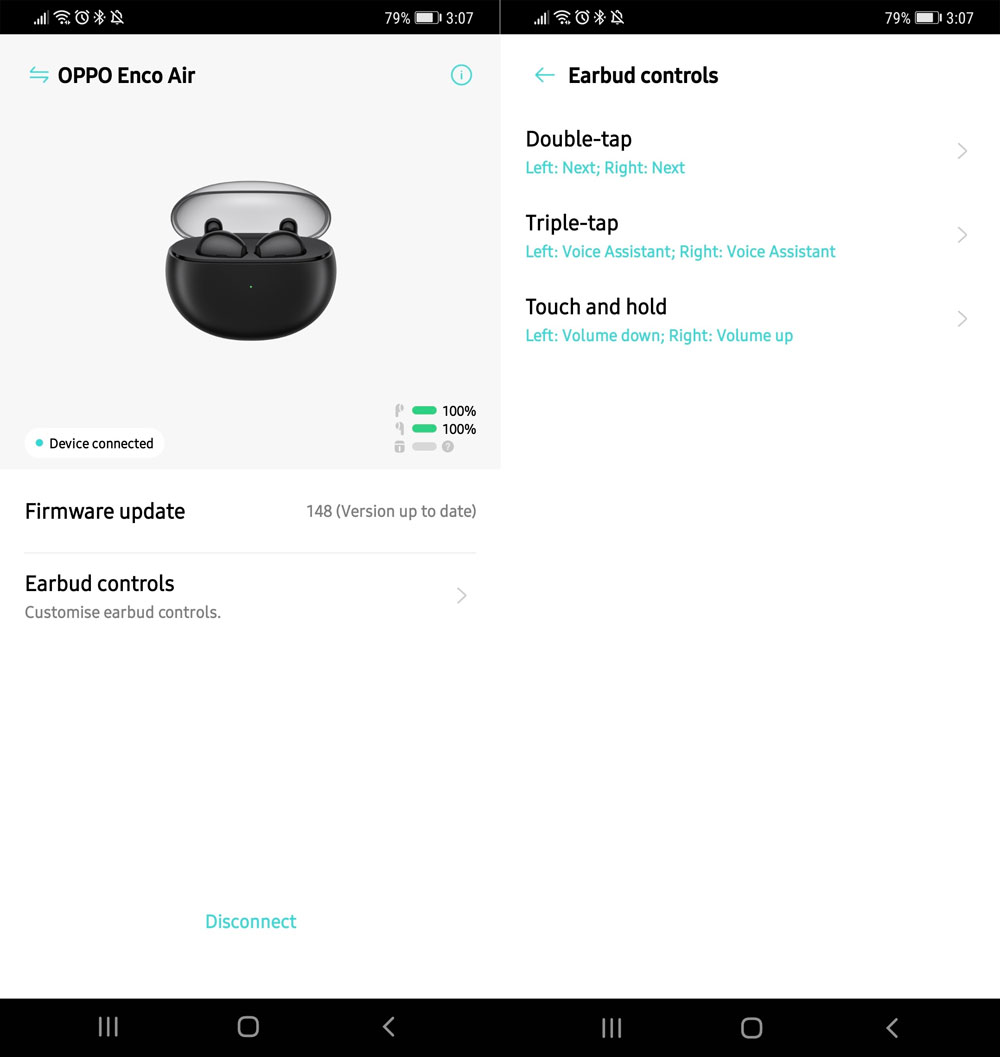 For battery life, the OPPO Enco Air also support this company's fast charging that will give you 8-hours of charge from just 10-minutes courtesy of USB-C. Once the carry case charge is depleted, it takes around 1.5 hours to fully charge. The touch controls work relatively well and the double taps and long taps will become second nature to you, although it did stumble a few times that meant I had to re-tap. Apart from play/pause, answer calls or triple tap for your Google Assistant, touch and hold changes the volume levels such as left for volume down and right for volume up. While it may sound confusing, it is a system that works well.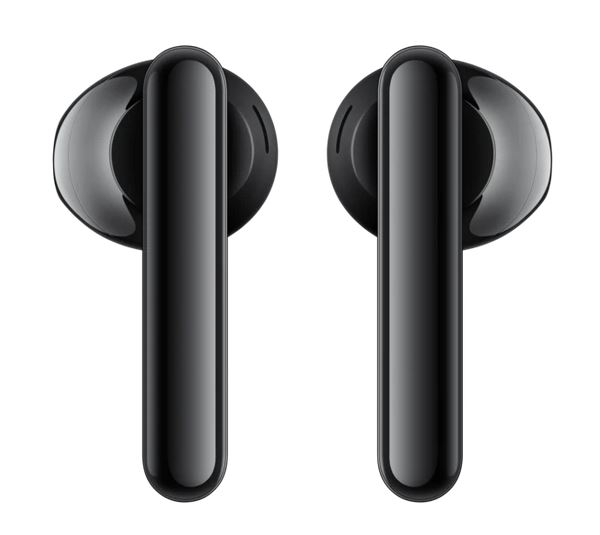 The audio quality is good for this price range thanks to 12mm titanium-composite dynamic driver and power booster that produces rounded levels of audio, with no distortion through the majority of this spectrum. Of course if you're looking for early hearing loss, playing it continuously will be quite loud and some music will be distorted depending on genre. I also tested the Enco Air with games, video streaming (e.g. Netflix, Disney+) and music, including Deezer and had no issues whatsoever when it came to audio quality. In other words, I was quite satisfied with the sound performance of these earbuds.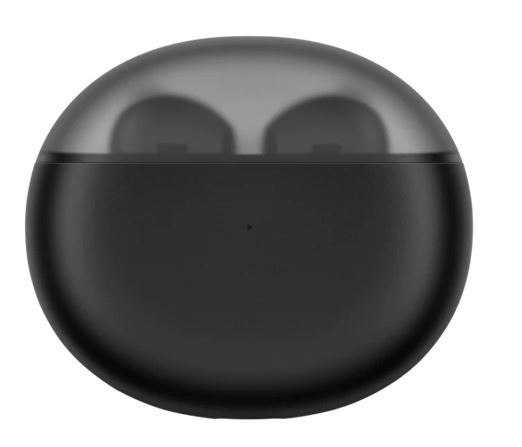 While it doesn't offer active noise cancellation per se for audio, the snug fit in your ears does help. OPPO also use their Deep Neural Network-based binaural audio algorithm for noise cancellation during calls that helps focus on your voice and enhance it so the person on the other end hears you nice and clear.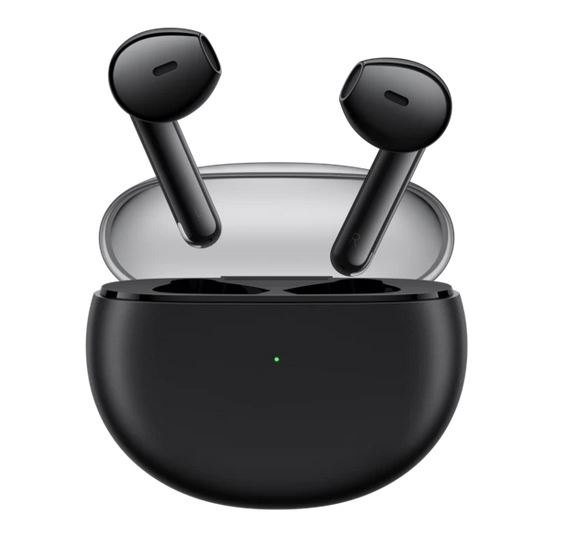 Final Thoughts?
If you're looking for an affordably priced wireless earbud with quick charge, then the OPPO Enco Air should definitely be a contender and comes with everything you need to start your audio journey.