Games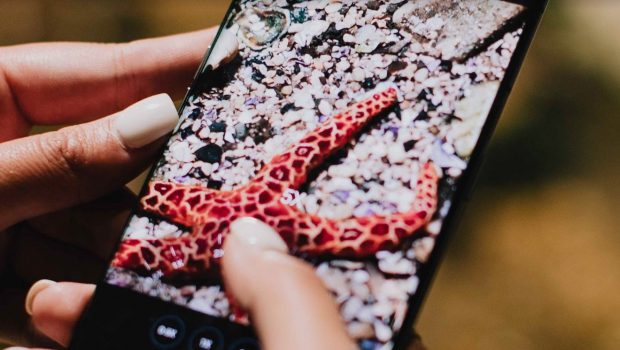 Published on August 31st, 2021 | by Adrian Gunning
OPPO Donates $50,000 Towards the Restoration of the Great Barrier Reef
OPPO Australia has today announced the achieved efforts to date of the leading technology brand's corporate partnership with The Reef Restoration Foundation (RRF).  Since partnering together at the beginning of the year, OPPO Australia has donated over $52,000 to help RRF achieve its mission of producing 1,000,000 new corals on the Great Barrier Reef by 2026.
Since the corporate partnership commenced in March, OPPO and RRF have undertaken a number of joint initiatives to raise awareness of, and help with, the regeneration of damaged corals through RRF's ocean-based coral nurseries.
OPPO harnessed its technology to develop an Augmented Reality mobile app which brings the reef into homes across Australia. The Recolour The Reef app shows a 3D digital render of the coral networks that make up the reef and for each app download over the last four months, OPPO pledged a $1 donation.
In April, OPPO gave Aussies the chance to own part of the Great Barrier Reef through limited edition Gift With Purpose pre-order bundles. For every Pre-Sale of the OPPO Find X3 Pro through recolourthereef.com.au, OPPO Australia donated $50 from each purchase to the Reef Restoration Foundation (RRF) for the adoption of a piece of coral within the Not-For-Profit's ocean-based coral nurseries.
Additionally, in the last six months OPPO has provided phones from its Find X3 Series to the foundation to help the community-based organisation with staff resourcing and amplifying awareness through social media giveaways. Together the two organisations have collaborated on events and education pieces to proactively make a positive change.
Speaking of the continued partnership, Managing Director of OPPO Australia, Michael Tran said, "It's of high importance to us at OPPO that we are practising and exercising our corporate social responsibility and doing what we can to help ensure the future of our natural wonders."
"The Great Barrier Reef is part of each Australian's national identity and we're proud to be engaged in a long-term partnership with a foundation such as RRF that has established the country's first offshore coral nursery," added Tran.
Reef Restoration Foundation is a not-for-profit social enterprise that is establishing a series of ocean-based coral nurseries to assist with the restoration of the reef and help build its resilience. This process of coral regrowth mimics nature and accelerates the growth process to enable reefs to recover from bleaching and cyclone damage faster.
"The extent of the partnership with OPPO Australia has positioned us for further growth, as opposed to having our time consumed with resourcing. It has allowed us to focus on our research and development capability and the future, including being able to expand our program to other sites where we already have permits such as Hastings Reef and Moore Reef," said Ryan Donnelly, CEO of Reef Restoration Foundation.
"The fact that OPPO wants to use its market power to drive home a message of getting involved with the community and the community's aspirations, has significant power in its own right. OPPO recognises that technology is their core business and they want to make a difference to the world around them, so they partner with those whose core business is just that. We all have a role to play," concluded Donnelly.