Hardware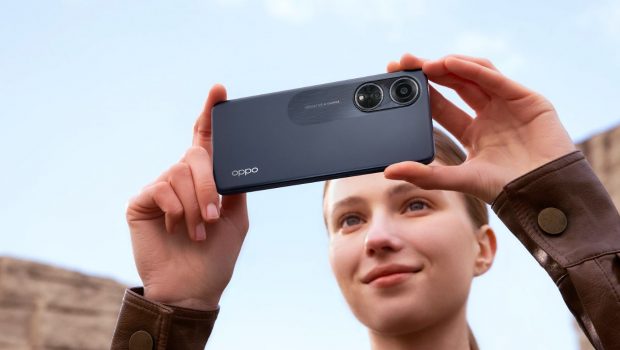 Published on August 7th, 2023 | by Adrian Gunning
OPPO A98 5G: The New Smartphone Leveling Up Entry-Level 
OPPO Australia has today introduced the newest addition to its A-series family of smartphones, the OPPO A98 5G. Featuring high-end battery performance with 67W SUPERVOOC™ charging, a large 5,000mAh battery, and OPPO's Battery Health Engine, the OPPO A98 5G delivers flagship features for just $649. Boasting more than heavy-hitting battery performance, under the hood there is also 8GB RAM and 256GB ROM, RAM Expansion technology, an incredible 120Hz Silky Smooth Screen, and the latest ColorOS 13.1, delivering an incredibly fast and smooth experience from start to finish.
"The OPPO A98 5G goes beyond meeting user expectations, delivering a smartphone experience that exceeds all boundaries. With its combination of premium features, top-tier battery performance, and immersive capabilities, the A98 5G outshines its entry-level category," said OPPO Australia's Managing Director, Michael Tran.
Flagship-Level Battery Performance
Designed to go all day, OPPO A98 5G is equipped with one of the best configurations in flash charging and battery in its price range. Upgrades in flash charging and battery mean that OPPO A98 5G can be charged to 100% in just 44 minutes using 67W SUPERVOOC™, while a 5-minute charge is enough to enjoy 6 hours of phone calls or 2.5 hours of typical YouTube video viewing. The 5,000mAh battery can provide up to 39 hours of phone calls, up to 16 hours of YouTube video viewing, or up to 8.4 hours of gaming on a full charge to deliver a long-lasting, smooth smartphone experience all day.
The A98 5G is also equipped with OPPO's Battery Health Engine, allowing the battery to maintain 80% of its original capacity after as many as 1,600 charging cycles.
Peak Performance Through Upgraded Hardware and Software
OPPO A98 5G features a 6.72-inch display with a flagship-level 120Hz Ultra High Refresh Rate. With its high refresh rate, the display delivers a much smoother and more responsive experience, no matter whether users are scrolling Instagram or playing the latest games.
Featuring the Qualcomm® Snapdragon™ 695 5G Mobile Platform, 8GB RAM and 256GB ROM, plus up to 1TB SD card expansion supported, the OPPO A98 5G provides powerful and reliable performance. Additionally, with OPPO's RAM Expansion technology, the phone's RAM capacity can convert up to 8GB of unused ROM storage into temporary RAM, doubling the amount of RAM available.
Unleash Creativity with the Outstanding Camera System 
With its advanced 64MP AI Camera, 32MP Selfie Camera, 2MP Depth Camera and 2MP Microlens, OPPO A98 5G provides photography enthusiasts an entirely upgraded photography experience to unleash their creativity.
OPPO's Microlens makes a return on the A98 5G, with up to 40 times magnification. The Microlens offers exceptional detail when exploring the microscopic world beyond the naked eye. Users can now dive right into the microscopic world to uncover a whole new perspective on life, exploring the secrets behind everyday objects.
Both Stylish and Durable
Weighing around 192 g and measuring about 8.2 mm in thickness, the OPPO A98 5G is available in two colour finishes — Dreamy Blue and Cool Black. Both finishes are brought to life with the iconic OPPO Glow process to create a beautiful shimmering crystal effect and fingerprint-resistant finish, making the A98 5G  both stylish and durable.
Pricing & Availability
The OPPO A98 5G, RRP $649, is available in Dreamy Blue and Cool Black from today at Office Works, JB Hi-Fi and OPPO Australia's Online Store.