Hardware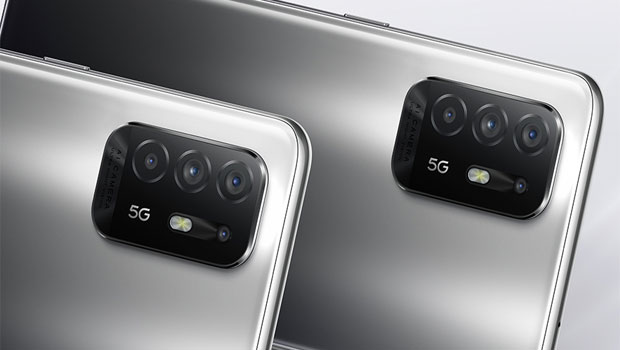 Published on August 30th, 2021 | by Andrew Bistak
OPPO A94 5G Review
Summary: The OPPO A94 5G is an affordably priced smartphone with more than enough performance to support most users.
The A94 is the latest 5G smartphone from OPPO that offers the user stylish aesthetics plus performance courtesy of its 2.4Ghz 8-Core MediaTek CPU, 8GB of high speed LPDDR4X RAM plus 128GB of storage for apps and photos. Add in a 6.43″ AMOLED screen with a resolution of 2400 x 1080 that supports a 180Hz touch sampling rate for gaming, it will also make photos come to life courtesy of its vibrant colours which the screen produces. Users will also be pleased to know that the A94 supports a quad rear camera system (up to 48MP) and a front facing "selfie" camera with 16MP. Lastly, it's all-day 4310mAh all-day battery supports 30watt fast charging or VOOC Flash Charge according to OPPO.
As you can see from the screen, the OPPO A94 5G is quite a stylish and sleek smartphone which is very lightweight at just 173 grams with its physical size measuring at 160.1 x 73.4 x 7.8mm. Additionally it's quite a slimline phone and it's minimalistic colour dubbed fluid black does add a style of sophistication. It boasts three buttons (power, volume up/down) plus a 3.5mm audio in and USB-C port on the bottom which is also where the speakers are located. Like other OPPO products, it even comes with a protective case and pre-installed screen protector to keep your smartphone protected should the unexpected drop occur. The only caveat is that the OPPO A94 5G is a Telstra exclusive which means it is locked to this network.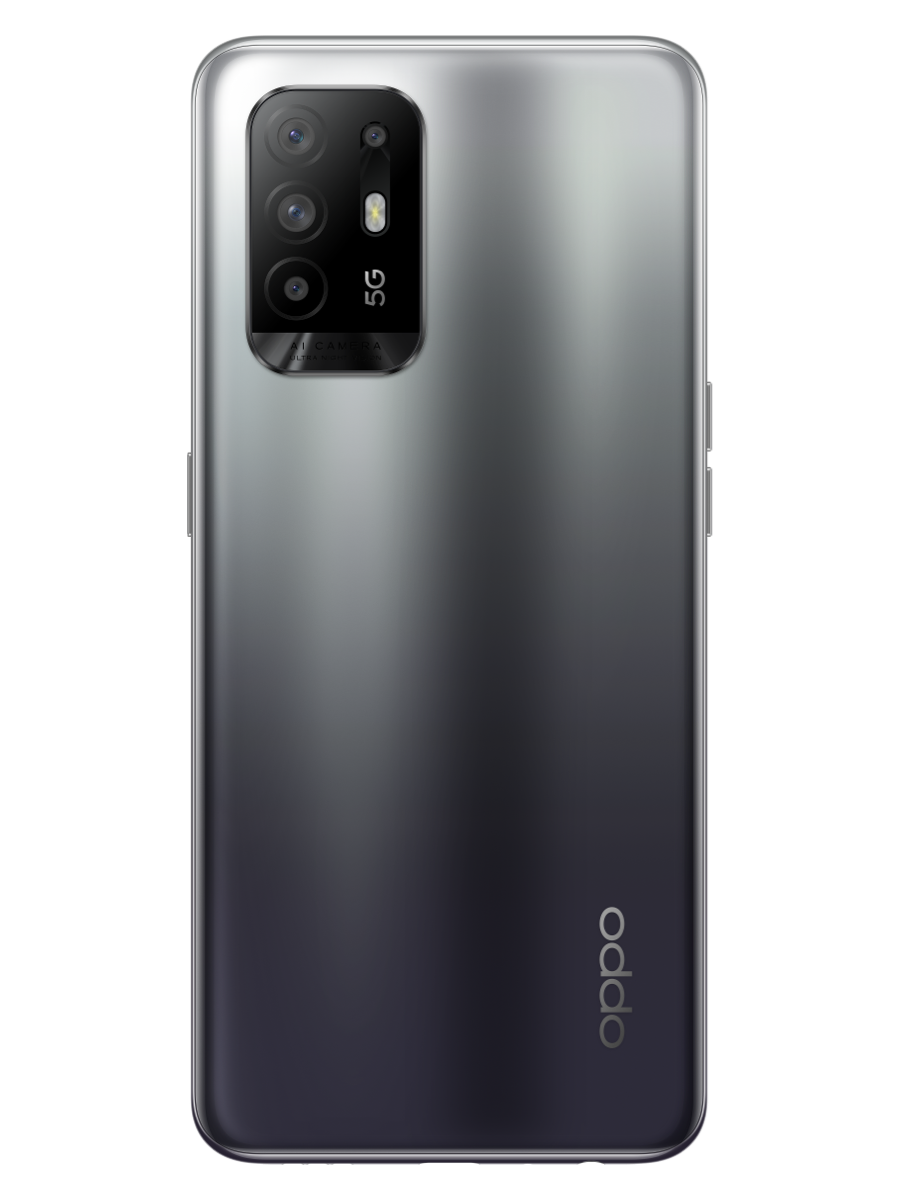 The screen quality is impressive with a resolution of 1080 x 2400 with 800 nits of maximum brightness. As a result, images, text and video are sharp and colourful on this Super AMOLED screen. The 60Hz refresh rate while a little on the lower-end provided no issues with gaming or watching films.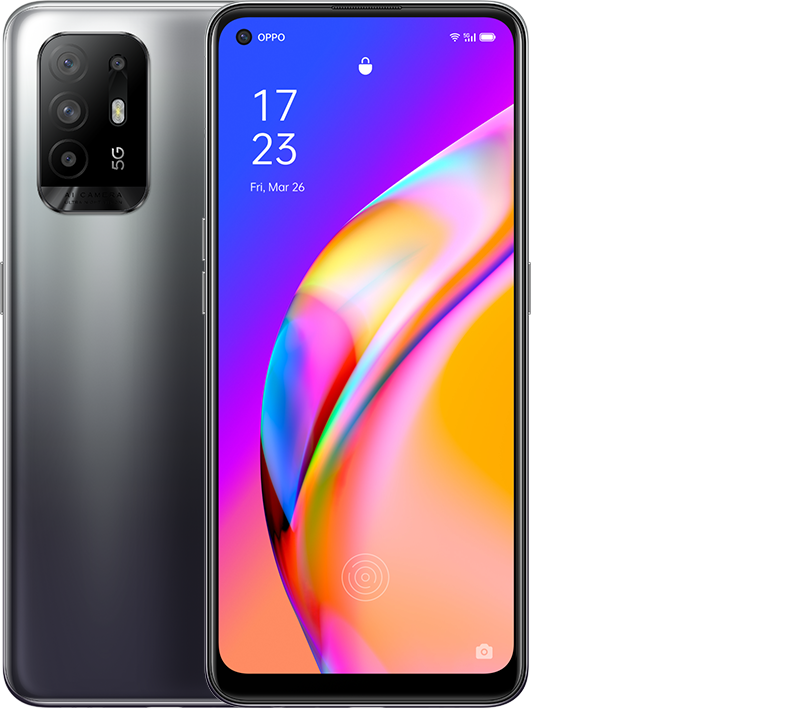 Box Contents
Phone

Earphones

U

SB cable

Charger

S

IM ejector tool

Protective case

Quick start guide

Warranty card

P

re-applied screen protector

Mobile Muster recycling card
Unboxing Photos
Like other Android phones, setting up the OPPO A94 is a very easy process and once powered on, it will walk the user through a wizard in order to get you started. This includes setting your region, the ability to transfer information from Apple or Android phones, connecting to your Wi-Fi network and you will be up and running in just a few minutes. Once finished, you are treated to Android 11 with OPPO's ColorOS 11 that includes improved navigation, customisation, multitasking and even a game mode. OPPO also ensure that you have all the apps needed to listening music, watching films, surfing the net, taking photos or gaming. For additional information on ColorOS, please visit https://www.oppo.com/en/coloros11/.
OPPO A94 Interface
Th A94 also comes with an optimizer tool that helps keep your phone running at its best performance by closing unused processes, removing unwanted files, security protection and giving you recommendations should space become an issue. This app is a godsend when you're battery is low as it helps keep your phone going a little longer. There's also a game app for gamers that not only offers improved performance but can block unwanted calls or notifications and is another arsenal to your playing.
As the device is powered a 2.4Ghz 8-Core MediaTek CPU plus 8GB of high speed LPDDR4X RAM, it is quite a responsive device. According to 3DMARK, the OPPO A94 is 25% better than all other devices and while the A94 5G scored 1595 for a $499 smartphone, the Apple iPhone 12 Pro Max scored 7651 and is a $1800 device. Take-home message, the OPPO A94 5G is still a component gaming device and far better priced than its competitors. Further, apps loaded extremely fast and the A94 has an overall responsive when using the OS or just day to day tasks just as listening to music, taking photos or accessing social media.
When it does comes to gaming, the A94 didn't miss a beat while playing a wide gamut of genres from first person shooters, fighters, RPGs, racers and strategy titles. Even though the A94 didn't score the highest in 3DMARK which is a benchmarking app, titles such as Mortal Kombat, Fortnite or Asphalt 9: Legends were silky smooth to play with no slow down. The touch screen is also super responsive and it registered my movements immediately that is needed for gamers. Screen mirror works a treat as well, so you can take your gaming to the big screen or your entire phone experience.
For most people, smartphones are their cameras and the A94 definitely outperforms its similar priced competitors and even some of the more expensive phones. The main camera system is through its quad lenses that include;
48MP Main Camera: f/1.7; FOV 79°
8MP Ultra Wide-Angle Camera: f/2.2; FOV 119°
2MP Macro Camera: f/2.4; FOV 89°
2MP Mono Camera: f/2.4; FOV 89°

The front camera (or selfie) is 16 (f/2.4; FOV 78°) and the in-built camera allows you to tweak these images through its "beauty" mode. 
Both front and rear facing camera do take some impressive shots, however the challenge with most cameras of this price are night shots and fast objects getting captured clearly. While you can adjust the settings to improve image captures, the A94 does have a night mode to take away the challenges. However I did find that night shots can be a mixed bag which does require at times multiple shots to get that perfect image. During the day, you cannot fault the A94 camera systems and additional there are filters and preset modes to help.
A94 Gallery
You can also dual-record via both from and rear cameras simultaneously and record 4K up to 30fps, including 1080 slo-mo.
Final Thoughts
The OPPO A94 5G is a well-priced phone that boasts all-round features that make it ideal for just about everyone. Again OPPO delivers a responsive phone that not only makes it fast to use but good for gaming. It comes with fast-charging, biometric for unlocking and a wealth of camera features to ensure your photos are captured perfectly. While it does struggle in low-light, the Ultra Night Mode does assist and Vloggers will also love the dual camera option that allows you to record from both camera at the same time.  Additionally it looks the part of a high-end phone and of course comes with the latest 5G technologies for zippy mobile data. As mentioned, the one caveat is that the phone is locked to the Telstra network but if you're looking to change networks or have a Telstra SIM, the OPPO A94 5G might just be the right smartphone for you.